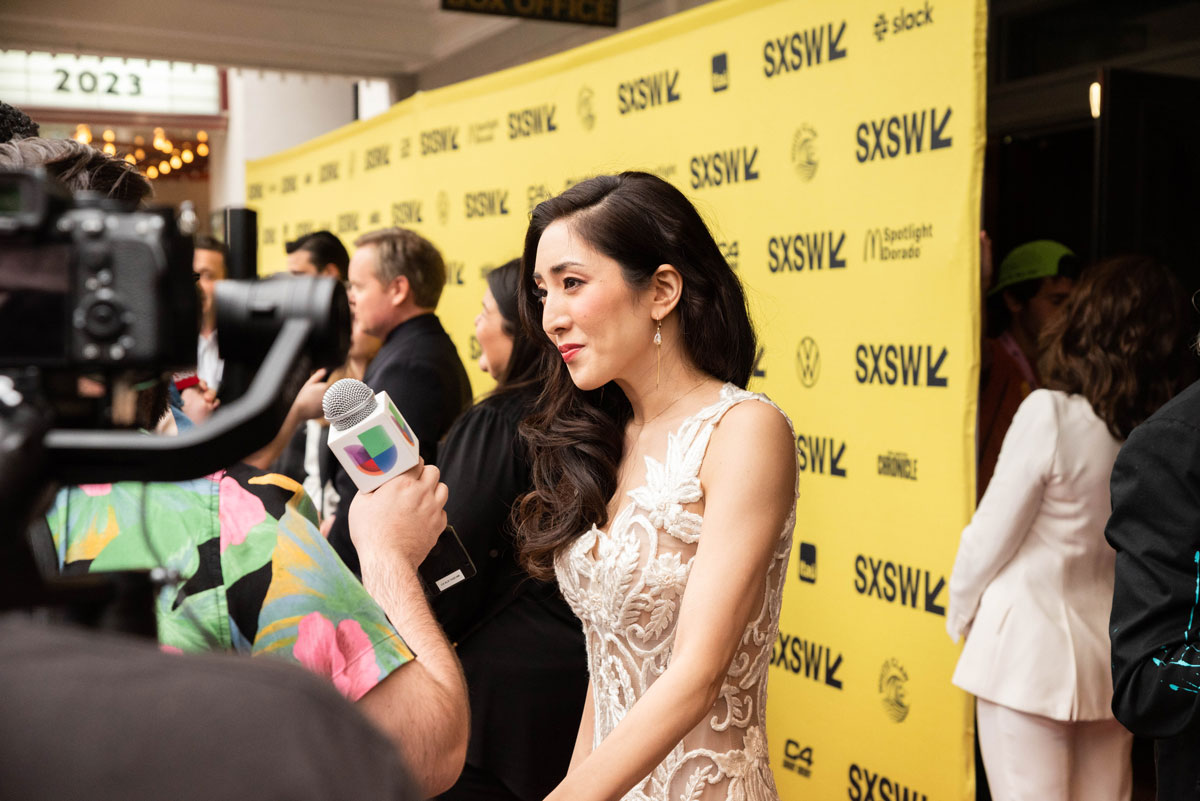 Ayane Makes Hollywood Debut In TETRIS
This post is also available in:

日本語 (Japanese)
I am so excited that Ayane Nagabuchi opened her door to the international market with Tetris, her feature film debut. She's a hard worker down to the bone, a rare find of beauty and innocence.
Previously, Ayane was awarded the Rookie of the Year award at the 2008 Japan Academy Awards for her debut film, Sanbongi nôgyô kôkô, bajutsubu (A girl with Blinded horse). While continuing her work with films and plays in Japan, at 22 years old she set her goal of going to Hollywood. She embarked alone to study at the New York Film Academy. Upon returning to Japan, she kept attending auditions, and for a full 10 years, she never gave up.
Finally, her dream has come true.
Lead actor Taron Egerton plays a nonfictional role again after mastering Elton John in Rocketman, among others. This time, he is Henk Rogers, the businessman who made the game of Tetris a well-known hit to the world. Ayane plays Akemi Rogers, his wife.
A Japanese actress with a pioneer spirit. As soon as she was cast, she rushed to Scotland alone to shoot Tetris in the middle of the Covid pandemic.
In March of 2023, she traveled alone again from Japan to Austin, Texas, for the Premiere of the film. She had just made her American debut on the Red Carpet.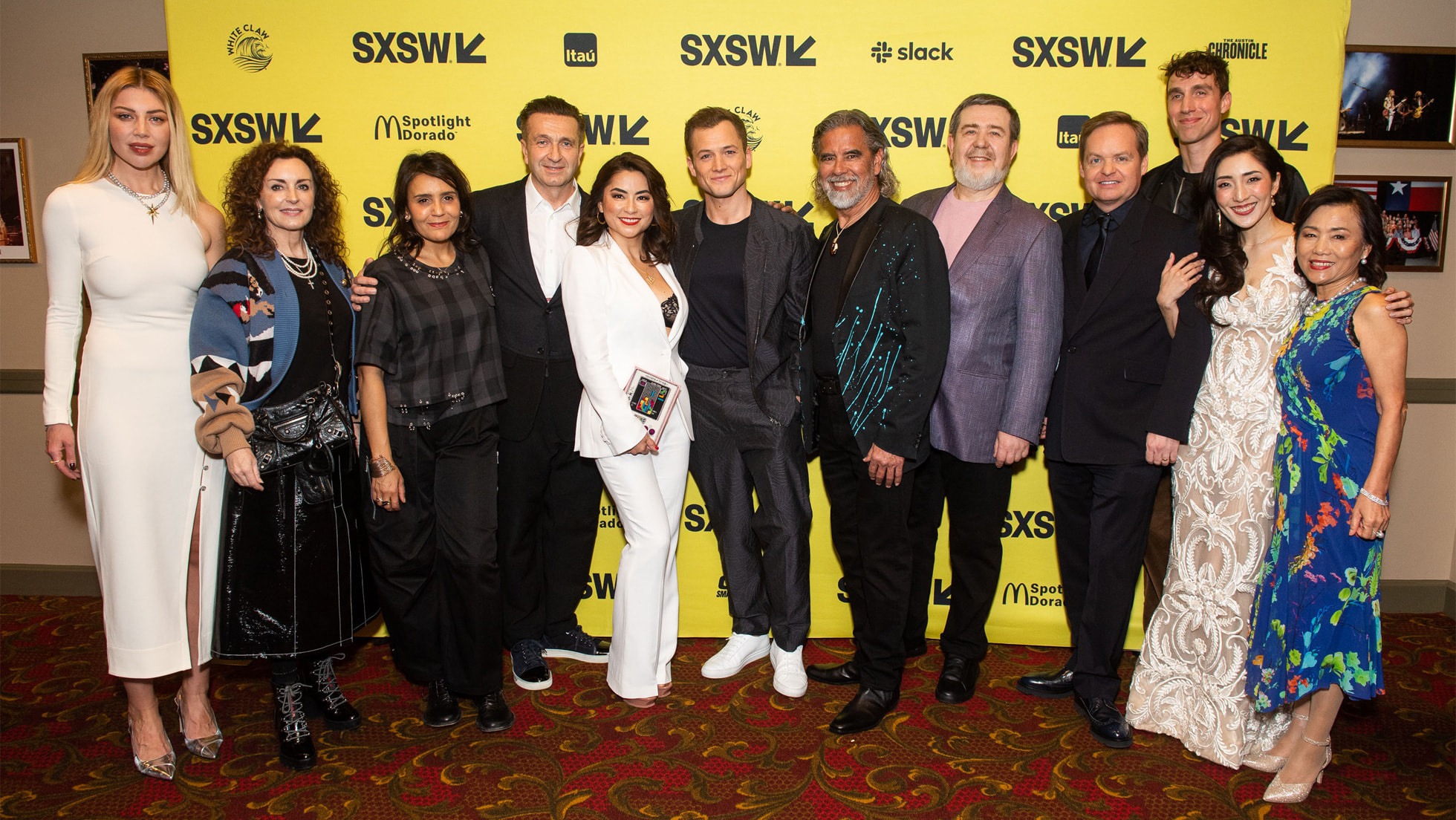 Polina, Gillian Berrie, Amanda Ghost, Gregor Cameron, Maya Rogers, Taron Egerton, Henk Rogers, Alexey Pajitnov, Jon S. Baird, Noah Pink, Ayane Nagabuchi and Akemi Rogers attend the world premiere of the Apple Original Film "Tetris" at the Paramount Theatre at the SXSW Film & TV Festival 2023. 
Q: How was your experience on the red carpet at the Tetris premier in Austin?
Ayane: I was really nervous until I got out of the car in front of the theatre. However, once I stepped out of the car, I saw many press members and was overwhelmed by the energy of the audience. I had no time to be nervous and ended up having fun with the flow.
Q: In November 2020, you were selected to play Akemi Rogers in the film Tetris and flew to Scotland on short notice in the middle of the Covid pandemic. What do you remember most about that unusual time?
Ayane: We had to shoot under many restrictions, including PCR testing every two days, two weeks of quarantine, and lockdown. When I think about it now, I realize that we were shooting during a very difficult time. However, strangely, all I can recall are the beautiful views of the city and good memories of the staff in Scotland.
Initially, I was nervous, but as the shooting progressed, I gradually became friends with the film crew and cast. I still keep in touch with the makeup artist from Scotland.
It was a special environment where everyone was united to overcome the pandemic and create something better than a normal shoot.
Q: What kind of surprises did you encounter on the set, and how were they different from Japan?
Ayane: What surprised me the most was the blocking process (positioning of the actors and camera). In Japan, the movements during blocking are usually decided by the crew before the actors enter the set. However, on this set, the director and actors went into the set first. After a careful discussion on how the blocking would work, the film crew got called in for the first time to see what the director and actors had decided.
This experience gave me the impression that the actors were actively involved in the process of making the film alongside the technical film crew. While the director and actors focused on the artistic and dramatic elements of the film, the film crew was responsible for capturing the actors' movements on camera. I believe that this approach is something that Japanese filmmakers could learn from and implement in their own work.
Q: What was the challenge of playing the wife of Henk Rogers, played by Taron Egerton?
Ayane: As I was portraying a real person, I was very focused on accurately and faithfully portraying their character. I did extensive research on both Akemi and Henk Rogers. Fortunately, I had the opportunity to speak with Akemi before filming and we spent a lot of time talking. Through our discussions, I gained a deep understanding of Akemi's personality, thoughts, and emotions during that time, which I was able to integrate into my portrayal of the character.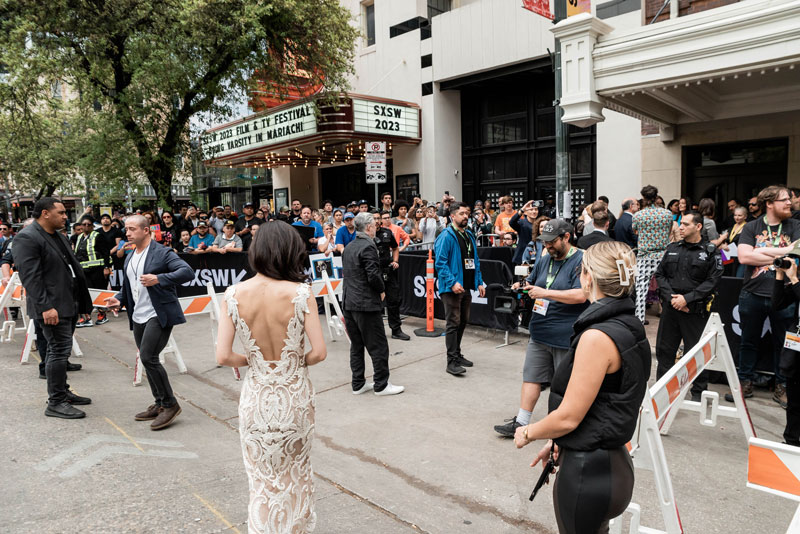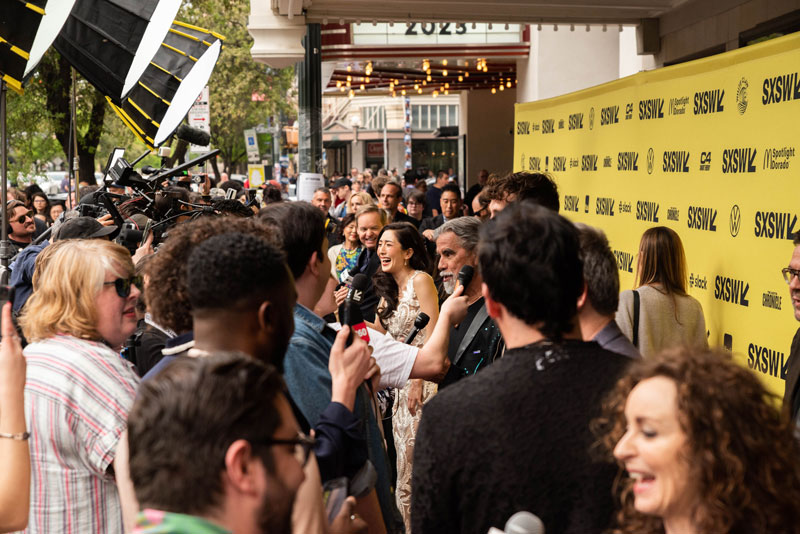 Q: You made your Hollywood debut with this film. Was this significant for you?
Ayane: Of course, it was very significant, as it had been a dream of mine for many years. When I saw the finished film at the premiere, I was delighted to realize that I had taken the first step into the world I had always dreamed of. However, after watching my performance, I also noticed areas that needed improvement, which I see as a challenge to tackle for my next step. Even now, I still feel the need to continue growing and improving as an actor.
Q: Ayane, you were born and raised in Japan and after completing college and doing some acting jobs, you decided to attend acting school in New York and venture to America on your own. Later, you returned to Japan to continue your acting career, and this time, you flew to Scotland by yourself to pave your way into the Hollywood industry. What inspired your pioneering spirit to explore foreign countries and face new environments on your own?
Ayane: Well, the truth is, I'm not the most confident person, and I'm actually an introvert. However, in acting, there's never a "right answer," so the only thing I can truly believe in is myself. That's why I always strive to keep learning and improving my craft.
This mindset is what drives me to take on new challenges, even in foreign countries where the language and culture may be different. With a little bit of courage and a strong passion, I believe you can do anything. Anything is possible.
Q: Even though you may struggle with self-confidence, you've come to realize that you're the only one you can truly trust. Was this a journey of self-discovery for you?
Ayane: Based on my experiences, I have come to realize that my confidence is only built through hard work. I understand that consistent effort over time is what leads to confidence.
My progression builds my confidence. I strive to prepare as best I can for every situation that comes my way. I try to tackle uncertainties one by one.
If I put in the hard work to prepare for something, I feel more confident knowing that I have done everything possible to succeed. If I face a situation without proper preparation, I cannot rely on any other source for confidence.
I make mistakes and often feel regretful, but I try to learn from those mistakes and use them to build my confidence for the next time. I continue to progress slowly but surely, as I am still on this journey of self-improvement.
Different people have different opinions, but ultimately, the decision is up to you. So, in the end, it's about how much you can believe in yourself and create the process to believe in yourself. I feel like I've always done things that way without ever being fully satisfied.  Nonetheless, if I didn't trust myself, I would be too anxious to stand here (laughs).
____
We'll be watching Ayane who made a step out of Japan. The film Tetris premiered at the SXSW Film Festival on March 15. It premiers on Apple TV+ on March 31, 2023
Follow Ayane: Instagram | Twitter
Photography by Tomas Segura (except cast group photo)
You May Also Like
___________________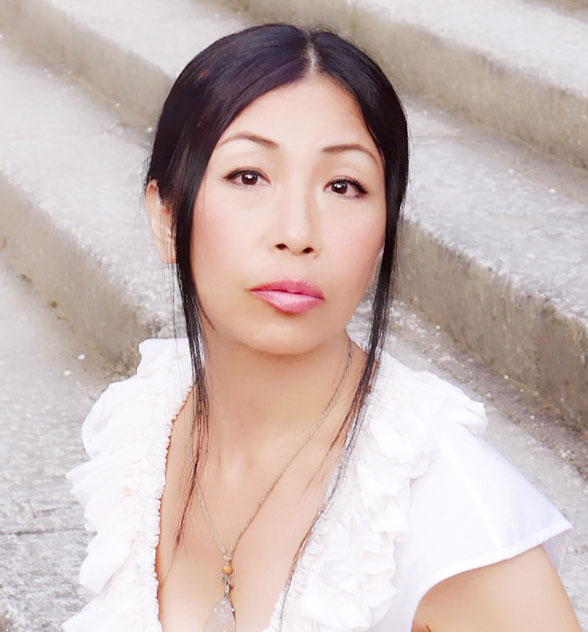 Self-proclaimed ambassador of LOVE, Japanese green tea drinker living in NYC. Yuka is an entertainment journalist working for Japanese magazines & TV with over 30 years of experiences in interviewing Hollywood stars.
This post is also available in:

日本語 (Japanese)