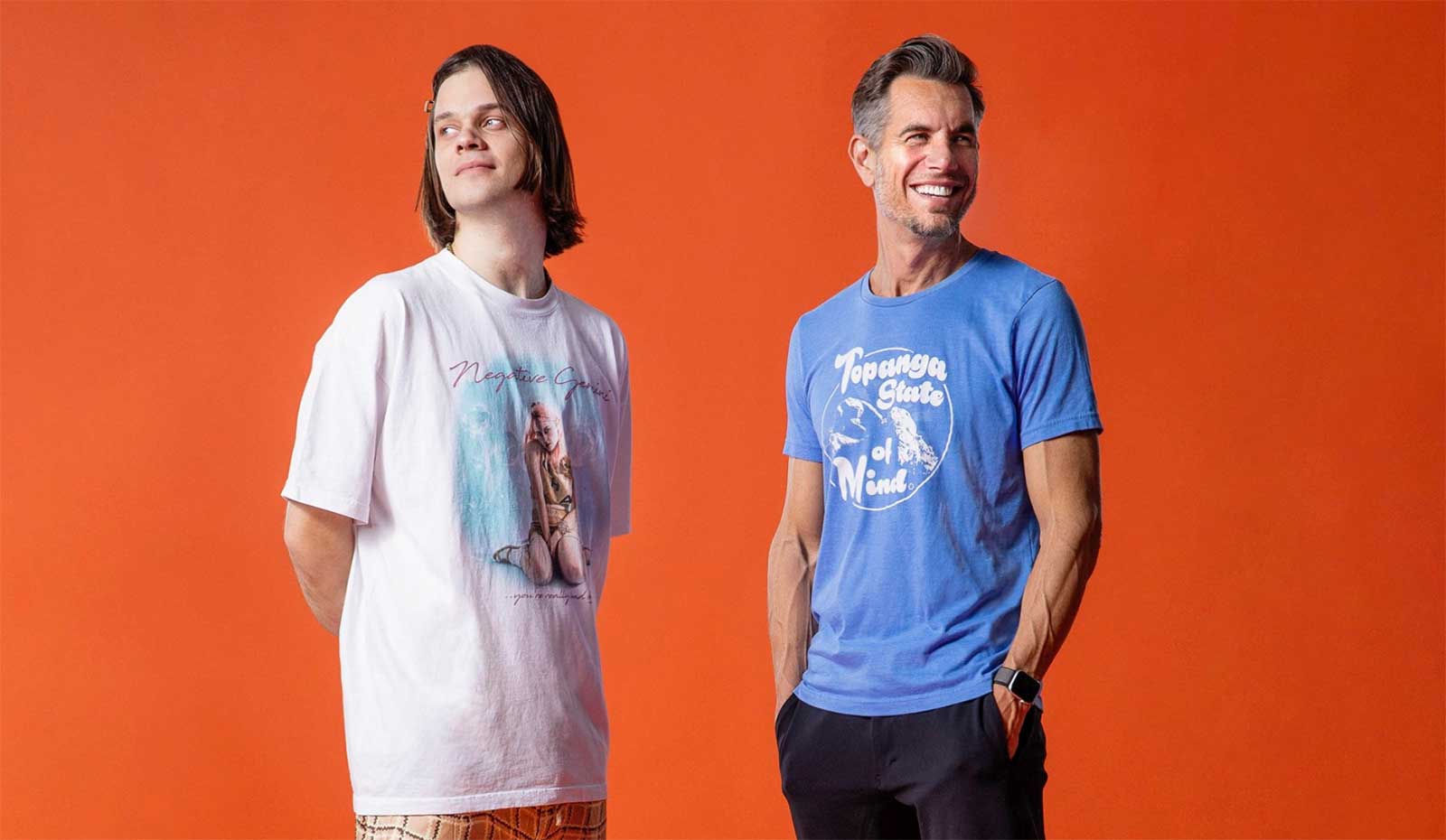 George Clanton & 311 Frontman Nick Hexum Team Up on "Aurora Summer"
Vaporwave pioneer, George Clanton, and 311's, Nick Hexum, have announced their upcoming self-titled LP, to be released July 23rd via 100% Electronica. Nick Hexum is the singer and guitarist for the American rock band 311. George Clanton is a pioneer artist in the subgenre, Vaporwave. The unlikely collaboration has generated a fusion of styles that falls somewhere between indie electronic and psychedelic rock. The first single from the album, "Aurora Summer", is layered with modulating synths and echoing guitars that spiral and swirl in a beautiful chaotic mashup.
About the project, 311's Nick Hexum said:
"It's been a lot of fun to work in a new genre. George has a masterful way of twisting and bending sounds to make them sound vintage. He manages to create soundscapes that are both retro and futuristic. I added guitar and vocals to George's lush soundscape for this stoney side project. Enjoy!"
George Clanton said:
"This album is a collab no one asked for or predicted. There isn't a big overlap in fan bases here, but I think Nick and I share the same musical ethos. Nick has never pandered to a mainstream audience with his work in 311, they've always done their own thing and built their own culture around the music they wanted to make. I believe in that, and I've been doing my own thing for 10 years now. Nick certainly doesn't NEED to do this collab, and I've never done one of those buzzy collabs with a hot artist in my own sphere just to get more plays. I think its unique that we came together purely based on the music (after Nick heard I was a big fan) and now we have this whole record full of absolute bangers that we made while having fun. This project has been a dream come true for me. Working with Nick's vocals, guitars, and melodic ideas has forced me to evolve my production style in a way I find incredibly interesting and can't wait to share the rest of it with the world. There should be more records like this."
The 9-track album will be released on July 23rd digitally, on CD, cassette and on vinyl through 100% Electronica's web store. Pre-order HERE.
Follow Nick Hexum: Instagram | Twitter | Spotify
Follow George Clanton: Instagram | Twitter | Facebook | Spotify
Listen to "Aurora Summer" and other Trend & Chaos picks on our Spotify Discover Playlist.
You May Also Like
___________________