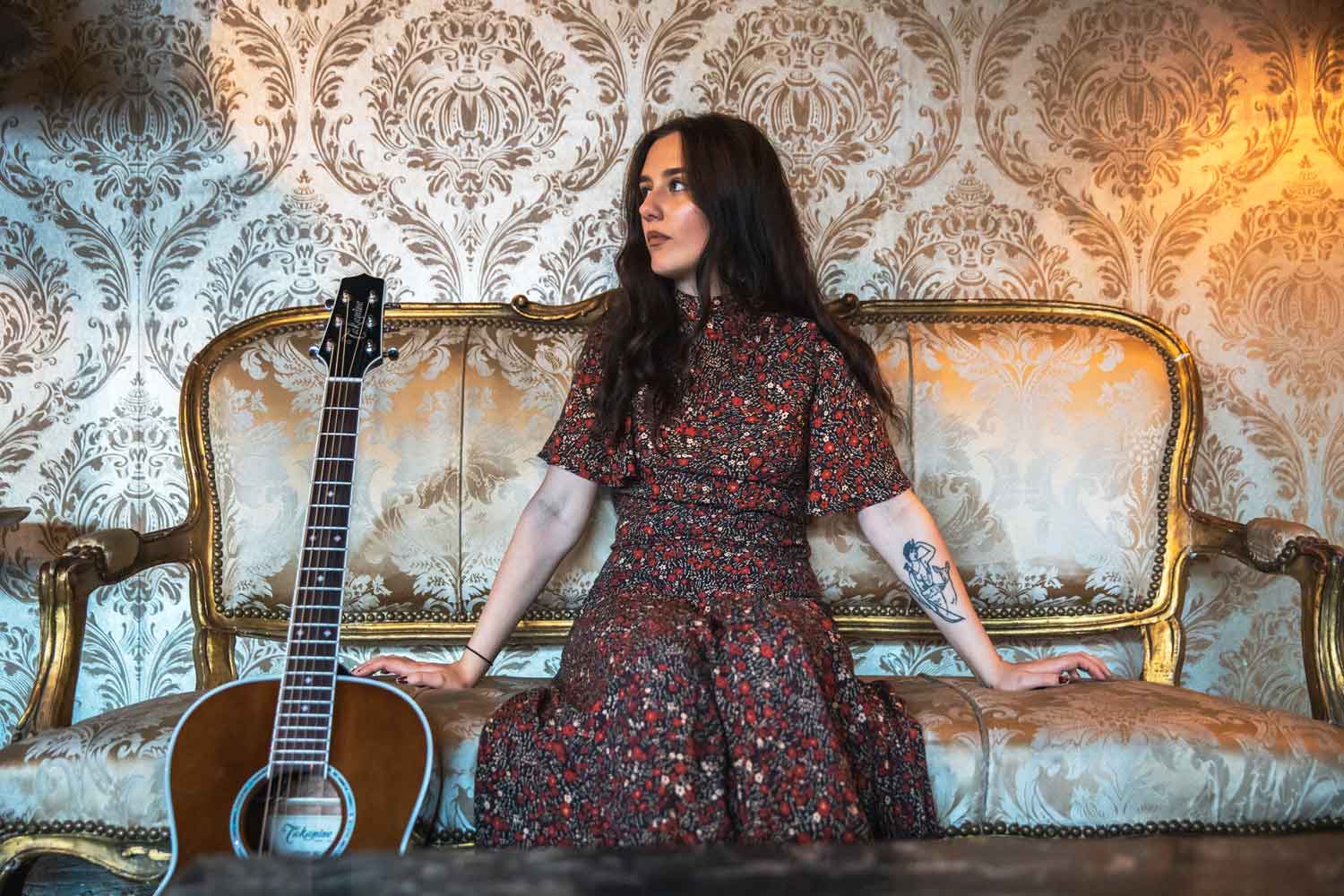 Holly Henderson "Back After Sunrise" Live With Focusrite
This post is also available in:

日本語 (Japanese)
Holly Henderson has teamed up with audio manufacturer Focusrite on a beautiful live recording of Holly's song "Back After Sunrise". The track was recorded in a London loft using only a couple of microphones, her Takamine acoustic, and the 3rd Generation Scarlett 18i8 USB.
The quality recording that you can get with such a small setup is amazing and we are thankful that Focusrite is making tools like these so that independent musicians can make studio-quality recordings anywhere.
"Back After Sunrise" is an endearing song that shows off Holly Henderson is a very different setting from her recently released "Monday Green" album. In this live recording, the rock orchestration is stripped away and we get to hear Holly as if she was sitting in a room with us. We know she is working on a studio version of the song for her new album, but for now, we are loving this version.
Holly, can you tell us a bit about the inspiration for "Back After Sunrise"?
"Back After Sunrise" is about being exactly where you want to be with someone, and knowing it won't last forever. It's a neutral observation, neither happy nor sad. It's sitting right in the middle of treasuring that moment, wanting nothing to change, but knowing it has to. Words don't do it any justice, when you're watching the sun setting with a person, there is an inexplicable sense between you and them, knowing this is the only moment of its kind, and you're spending it together. Until it's over."
For independent musicians, having support from amazing companies like Focusrite are a dream come true. Can you tell us about how Focusrite has helped with your songwriting and production process?
"It has been amazing, support from Focusrite has transformed my level of productivity and creativity. Because of them, I realised I just needed some simple, critical things. My laptop, an interface, a mic, some headphones. That was it. From there, I have had a blank canvas to learn from.
I never would've imagined myself producing, arranging, even just writing my own songs in the level of detail I can now, and I'm still learning and experimenting, every day. I'm still using my simple set up, it has worked amazingly for me so far, and my focus is now very much on pushing what I've got as far as it can go until it bends under what I throw at it. It still hasn't happened, if it ain't broke…"
Loving the new T-Shirt! Some people might not know that you were a visual artist first. Tell us a bit about that aspect of your career.
"Thank you! It's a very different direction to my usual pieces, but I wanted to start tying in myself as a musician, with myself as an artist, somehow. I went bold, psychedelic and illustrative, which fits quite snugly with my writing for the next album.
Like with the music, I'm still experimenting and will just enjoy the process of developing my ideas. That is very much a defining thing with both the music and art sides of my career. I studied fine art, and gravitate to portraiture, oil paintings, and technical drawings. I never studied music, but I find myself often using language and techniques I gained as an artist when I'm doing music. So I started painting and then playing music separately, but the two have become more amalgamated as the years go by.
You May Also Like
___________________
This post is also available in:

日本語 (Japanese)