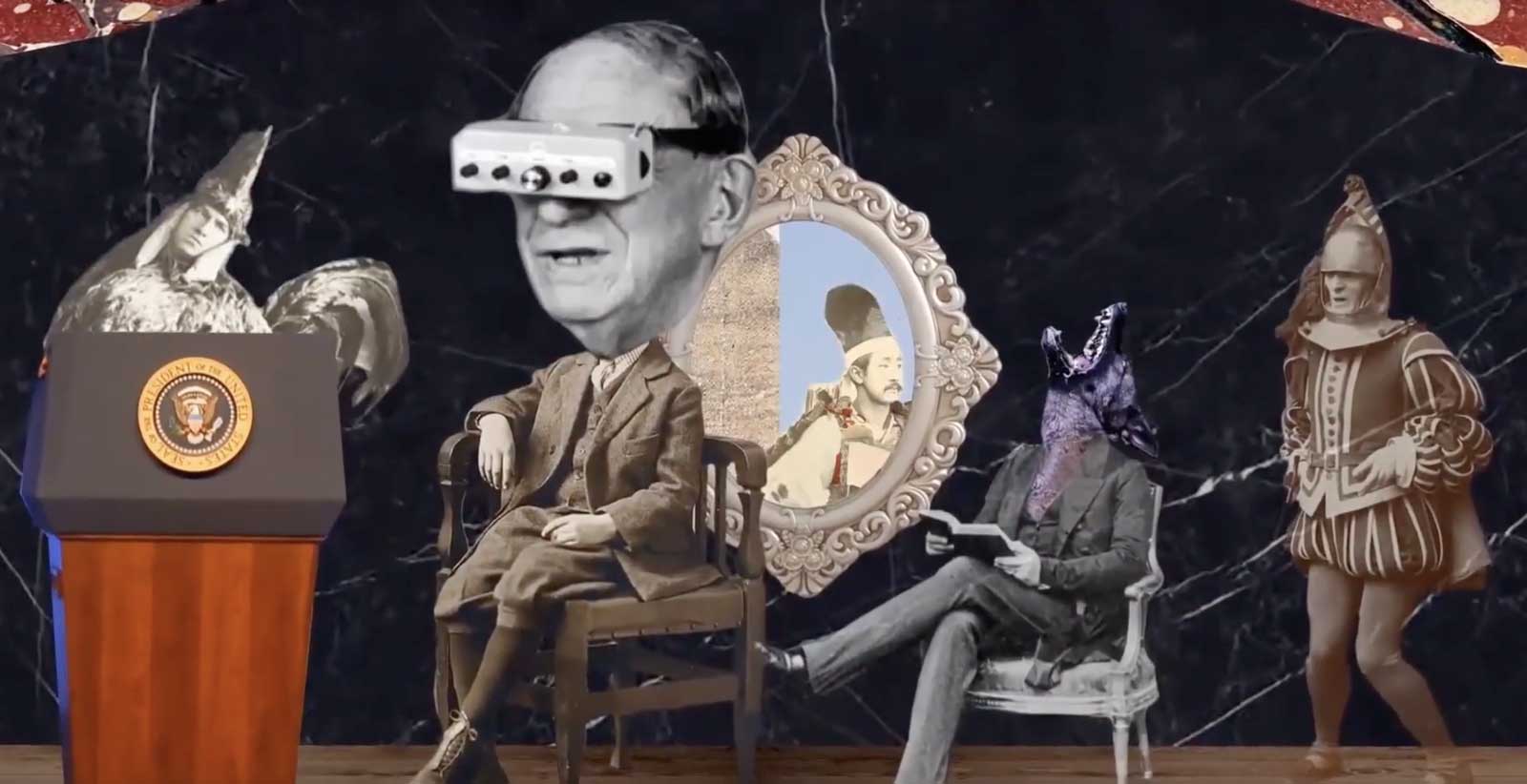 Interview: New Wolves On Crafting Their Single "Influencer"
What would Kraftwerk sound like if Elliot Smith was in the band? New Wolves, a new band based out of the UK, are creating music that is at once a unique brand of synth-based indie-pop but at the same time incredibly familiar. Their sound blends warm, folky vocals and acoustic guitars with sawtooth synth lines and 80s bass grooves into a very catchy, spacey and ultimately perfect 2 minute and 37-second indie-pop track.
We sat down Steve Jenkins from New Wolves to find out more about the bands' process and what we can look forward to in the future.
Give us a behind the scenes glimpse of your recording process on "Influencer".
First things first, I tape acoustic guitar and melody into my phone. If its good and it gets me going, I'll sometimes go straight on the laptop and get working on it. I use FL studio to get ideas down and compose, there are some good, retro-sounding drums and synth here, along with Kontakt plugins, serum, etc.
This is the fun bit. I play around with bass lines, synth riffs, drum loops etc until something makes me stand up and jog about, as its really clicking. A few hours later, I'll check to see how right I was (usually not right).
"Influencer" is a pretty simple tune compositionally, it relies more on atmospheric reverbs and bass/drum rhythm, so this part didn't take as long. 
We love the video for "Influencer". Tell us who made it and about some of the imagery
Its great isn't it. It's made by Amier Firdaus a talented guy I found while looking for collage footage on YouTube. He uses vintage imagery to give it a distinct look and is very inventive when it comes to animating. The images of early 20th-century showgirls, politicians, etc fit with the song lyrics, and the surreal central figure of the bird/man carries you through the footage.
What are some of the biggest challenges you face as an indie band in the UK?
Getting heard. Outside of the internet, we have a few ways onto the radio such as Fresh On The Net and the BBC uploader. These are pretty good at getting the right people to hear your music, especially Fresh On The Net, but there could be more. Also, there are probably 10 times as many bands and artists as there was when we were doing this 10 years ago, which isn't a bad thing obviously but means more difficulty in getting noticed. I have to say though, its been going well for us in this regard, so far.
Tell us about what is coming up for New Wolves.
The next single is called "Unselected", which is about the recent rise of algorithms deciding who is allowed in, and who misses out. It should be out early November. Then it's a single a month until the album in Spring 2020. We have 20 – 30 good songs recorded as demos, the tricky question as which ones to release as singles.
Follow New Wolves: Soundcloud | Spotify | Twitter | Bandcamp 
Check out "Influencer" and other Trend & Chaos picks on our Spotify Discover Playlist.
You May Also Like
___________________