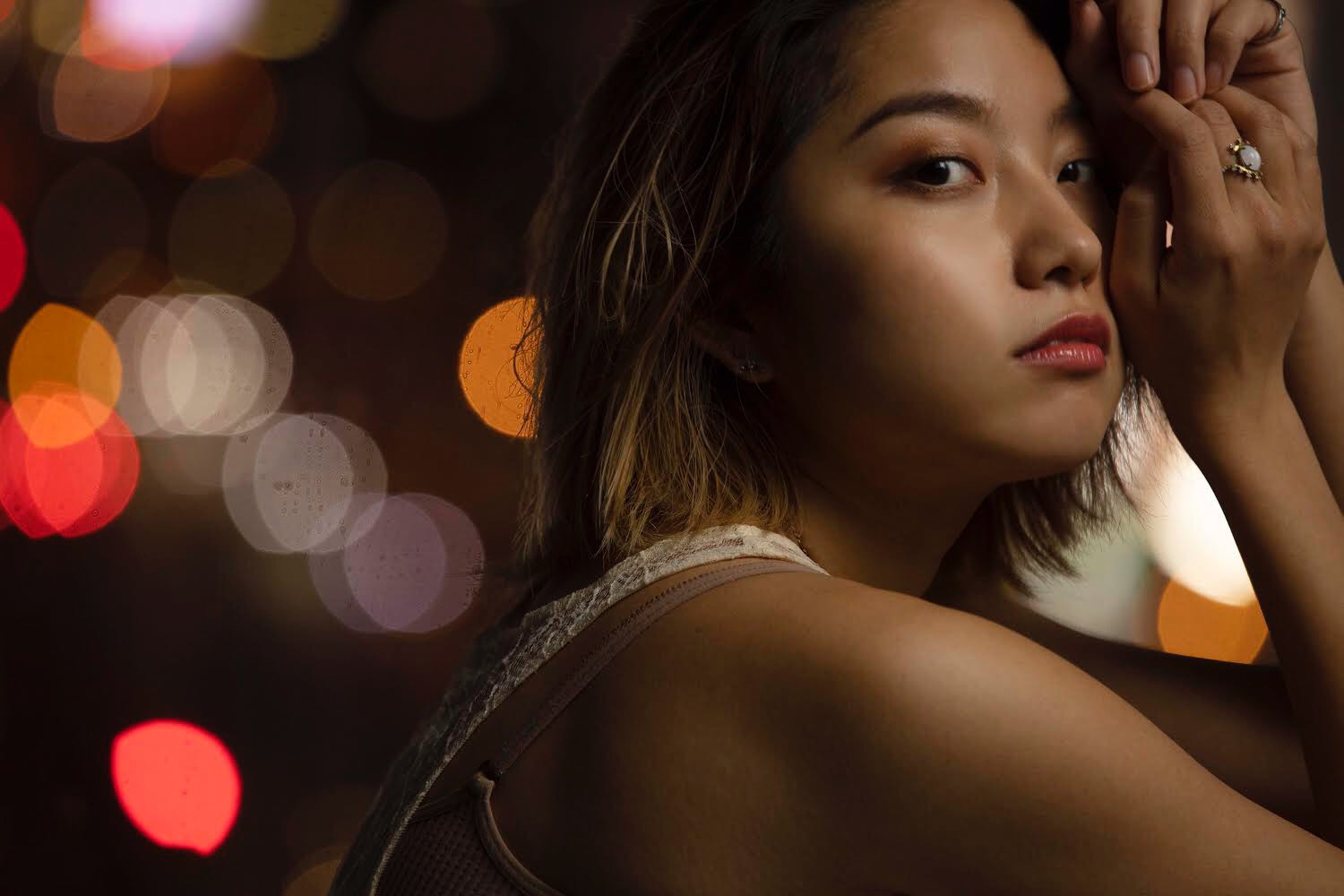 Rehearsal Day With Rihwa
This post is also available in:

日本語 (Japanese)
Love Peace & Music
Hello everyone. I'm Rihwa.
I am very excited to start this column with Trend & Chaos. To be honest with you, I don't really know what the column is exactly. So hopefully I will find my original way. I am going to show you the life of a singer-songwriter in Japan and also have some fun along the way!
First, I'm going to introduce myself a little. I am a 29-year-old singer-songwriter living in Japan. I am a recording artist on the TOY'S FACTORY record label in Japan and just released my 4th Album – "Wild Inside". In the past, I have debuted on July 11th in 2012 and I have released 10 singles and 2 albums. This album took a long time to finish but it was worth it!
I went to a Canadian high school, my music genre is pop/rock/country, and my favourite colours are red, orange, yellow, and blue! 🙂 Unfortunately, my English is getting worse and worse. Why? One big reason is that I don't use it as much as I did during high school. Sometimes my wrong sentences or simple wordings make me feel embarrassed. But I know what is more important. The most important thing is that you TRY things that move you. Moves your heart! And maybe someday you will get wonderful results. Results you never expected! Yah, I know you know what I mean.
So let's get started!
The first column is going to be about my typical working day. My day started with rehearsals for my tour. (This tour was very successful but I am currently rehearsing for an upcoming show in my hometown Sapporo, Hokkaido).
We rehearsed for 7 hours with a few 30-minute coffee breaks in-between (watch my video at the bottom of this post). After that, I went to a fitting for the show with my stylist Shoko, who is a genius lady. I requested to her designs that were a modern bohemian, country western style. Also, I said it would be better if it could pop on the stage, like using materials that are shiny, silky and flutters as I move. She brought three recommended outfits for me and I tried all of them and then picked one. The deciding factor was that one had the best shapely figure look! A VERY important factor, you know?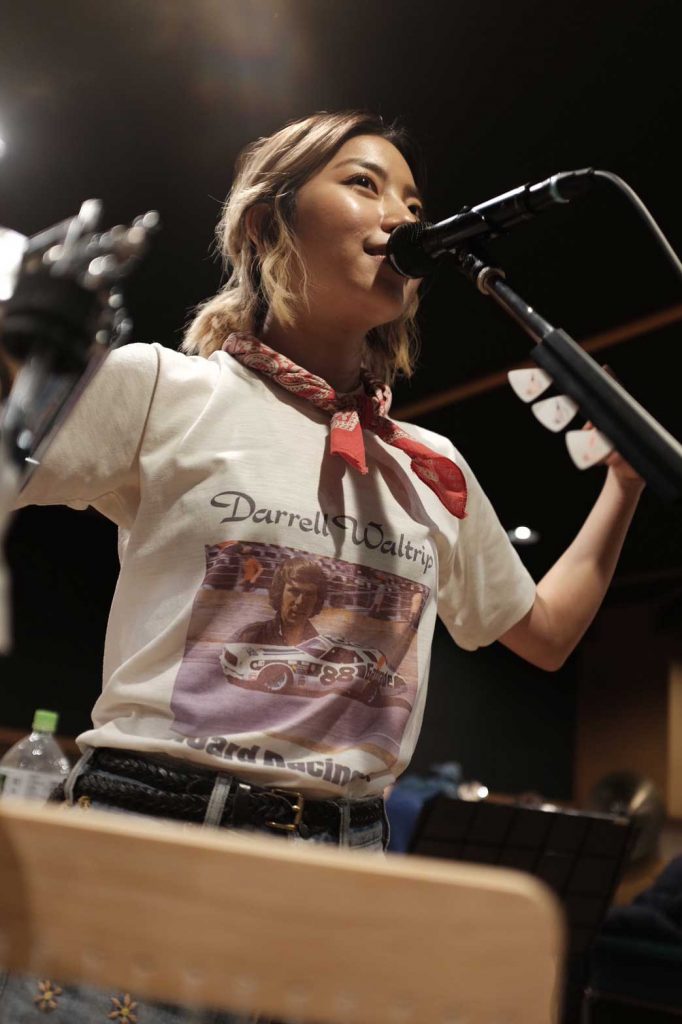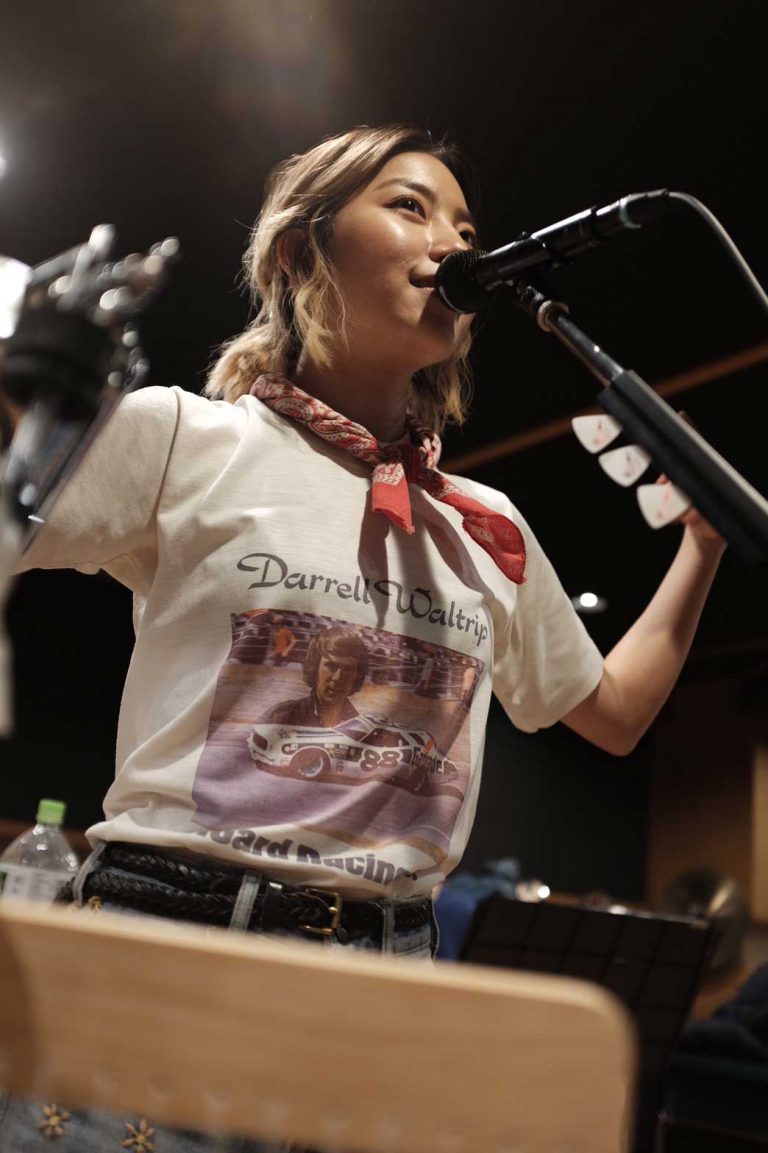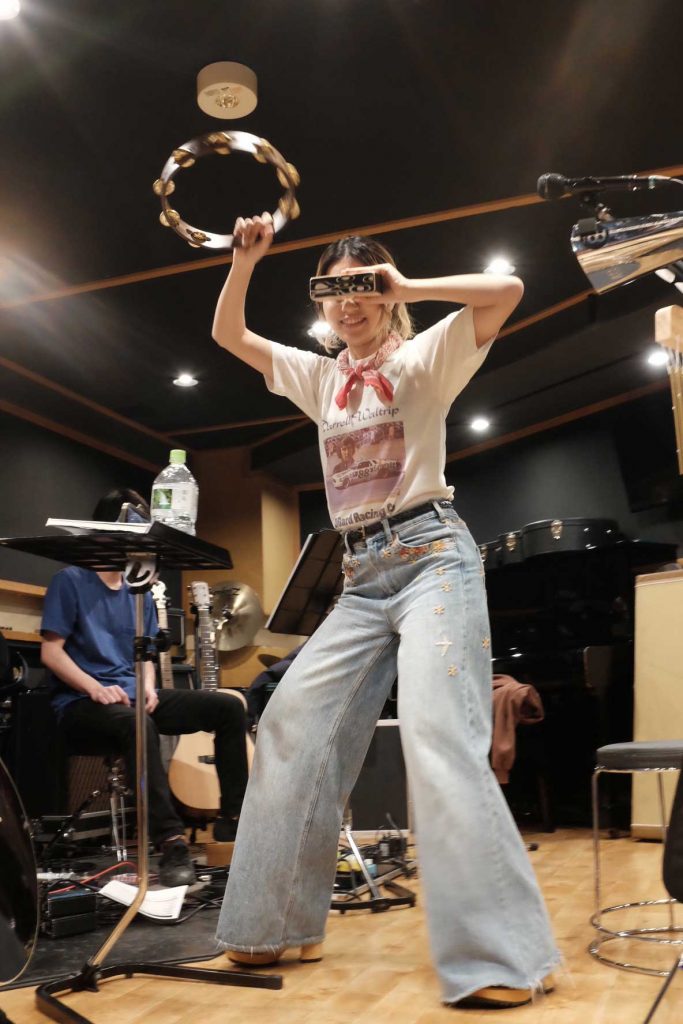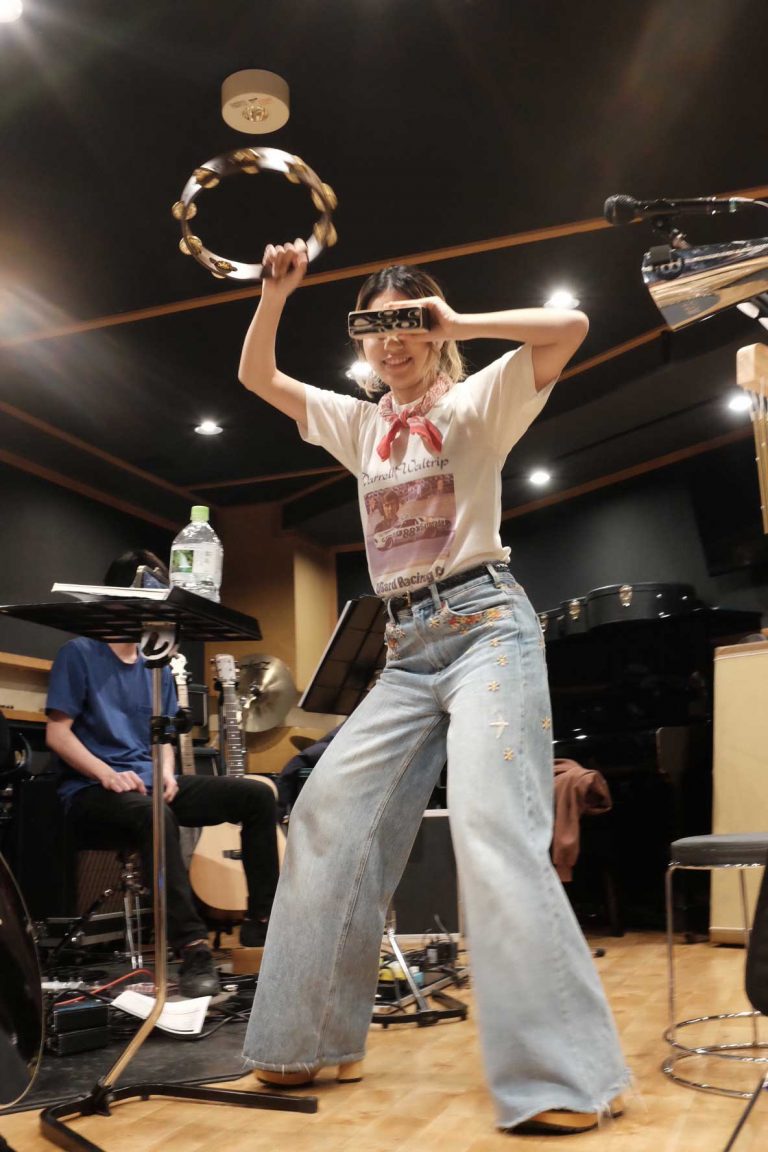 After my fitting, I recorded a few comments for radio. These were for some radio shows but I also have my own radio show called "Hidey-Ho!!" in Hokkaido. It starts at 10-11pm on every Tuesday night on 82.5 FM NORTHWAVE. "Hidey-Ho!!" is the way I say "Hey" so if you ever see me on the street please say "Hidey-Ho!!" to me. I'll be happy to hear it.
If you get any chance, please listen to the show. It is my hometown and I play a lot of my songs and country songs! I'm looking forward to receiving your message y'all.
At the end of the day, I got back home and warmed up left-over OYAKODON and ate it. It was so yummy! OYAKODON is made with egg, chicken, and onions cooked with soy sauce. OYAKO means parent and child. Do you get it? Egg and chicken… Yeah, it's pretty sad but still, it sadly tastes good!
This day was pretty busy and hard. Singing for hours can damage your throat for sure. So some artists don't sing as hard in rehearsal as they would in a real concert. But I sing a lot and with full energy because then I can imagine that I am singing to a live crowd. And imagination is very important to me. I found that if I do this, I don't get scared or nervous on stage. So I MUST sing hard as if I'm on stage. Cuz I wanna be a ROCK STAR on stage, right? ;D
Before I finish writing, I want to confess. I said it's my "typical" working day, but it's actually not.
Cuz I don't usually cook. Lol.
Soooo, I hope you enjoy my column!
See you next time!
Rihwa
Watch my "typical" work day. 🙂
*All Photos Courtesy of Rihwa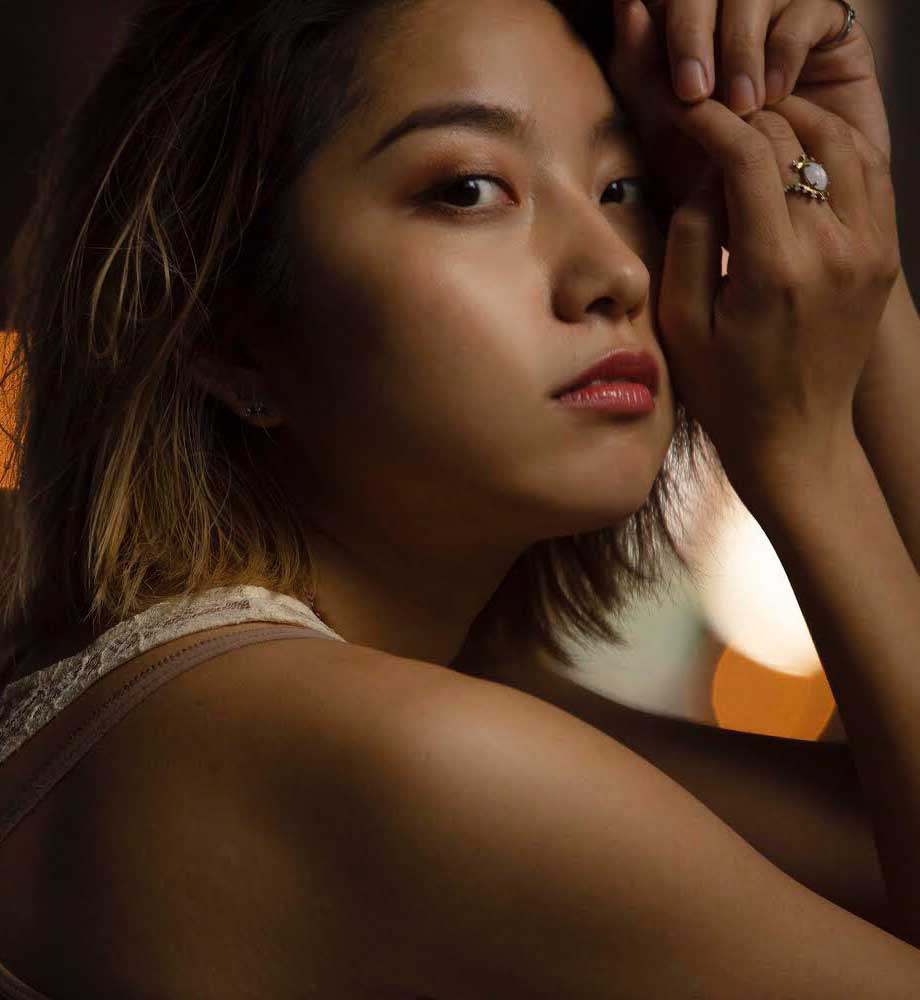 This post is also available in:

日本語 (Japanese)