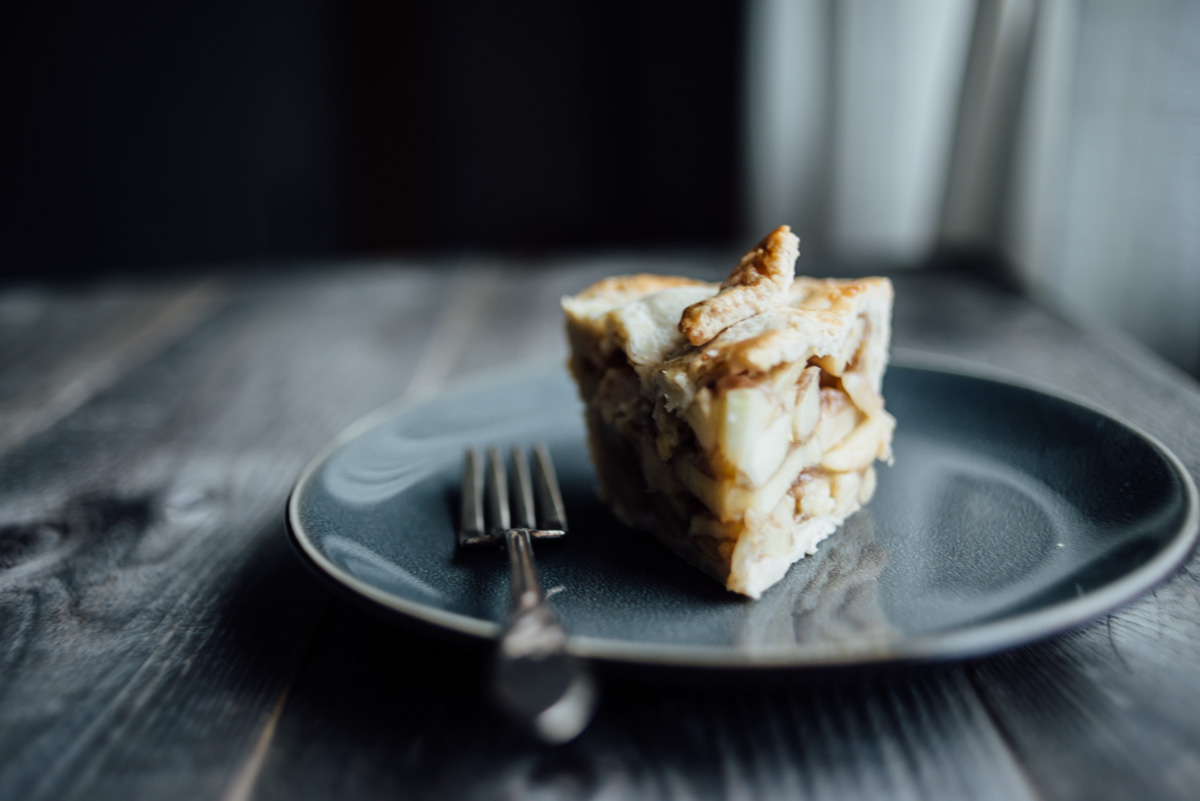 The Perfect American Apple Pie Recipe
This post is also available in:

日本語 (Japanese)
What could be more American than Apple Pie? When fall comes around each year in the U.S., September through November, apple season officially kicks off. Apple festivals and apple picking orchards are everywhere from coast to coast. I've been making apple pies my whole life and I've tried many different recipes over the years, but this one is my favorite. There are specific types of apples that work better for baking, they can hold their structure (without turning to mush) and have better flavor. For this recipe, I used King David apples but you can also use Honeycrisp, Jonagold, Mutsu or Winesap. Happy pie baking!
6-8 apples (peeled, cored and sliced)
Lemon juice, 1/2 lemon squeezed
1/2 teaspoon cinnamon
1/2 teaspoon nutmeg
1/4 teaspoon cardamom
1/4 clove
pinch of salt
1/4 cup sugar
1/4 cup brown sugar
1/4 cup flour
2 tablespoons butter
1 egg for egg wash
1 tablespoon or so Muscovado sugar (or large granulated sugar)
2 1/2 cups all-purpose flour
2 tablespoons sugar
1 teaspoon salt
2 sticks (16 tablespoons) cold unsalted butter, cut into 1/2-inch cubes
6 to 8 tablespoons of ice water
To make the dough in a food processor, pulse together the flour, sugar and salt until combined, about 5 pulses. Add the butter and process until the mixture resembles coarse meal, about 5-7 pulses (you don't want to over work the dough too much or it will become tough.) Remove from processor and place dough in large bowl, add 6 tablespoons of the ice water, combine with wood spoon. The dough should hold together when squeezed with your fingers but should not be sticky. If it's crumbly, add more water 1 tablespoon at a time. Turn the dough out onto a work surface, divide in half (I make one half slightly larger for the bottom crust) and shape each into a disk. Wrap separately with plastic wrap and refrigerate for at least 2 hours or overnight.
Preheat oven to 375°F.
In a small bowl combine flour, sugars, salt, and spices. In large bowl place sliced apples, squeeze lemon juice, then add flour mixture and toss until well combined. Set aside.
Roll out your bottom crust about 2-3" larger than the diameter of the pie dish, place in the pie dish and trim around the edges. Add the apple mixture. Roll your top crust to fit, cut out any desired designs, place on top of the pie, trim any excess and pinch the edges together with thumb and forefinger. Roll out any additional dough and use pie cutter to top with a leaf or apple design. Adding a leaf pattern around the edges looks pretty. Whisk the egg in a small bowl and brush over top of the pie, sprinkle some granulated sugar.
Bake for 45-50 minutes until brown. Allow to cool a bit before serving. It will slice better if you refrigerate and then bring to room temp.
EAT & ENJOY!
Tag us in your photos if you bake an Apple Pie with this recipe! #TrendChaosApplePie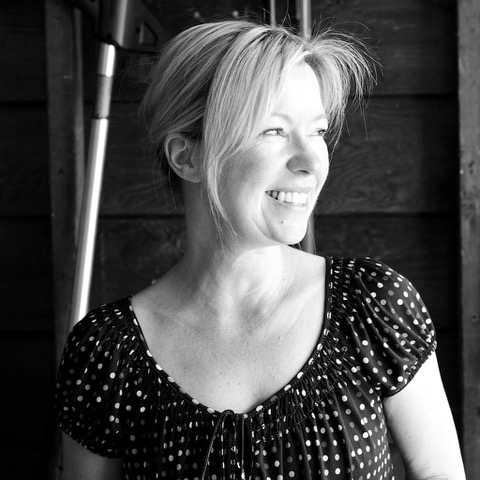 Mary is a food and lifestyle photographer. She's the creator of Pixels & Crumbs, a blog devoted to recipe development, food photography and food styling, and is a contributing artist at Offset Stock Agency. She currently resides in Portland, Oregon where she enjoys gardening, hiking and exploring the Pacific Northwest. You can follow her on Instagram @pixelsandcrumbs where she also shares photos of her big Maine Coon cat "Willow".
This post is also available in:

日本語 (Japanese)