Jun 01, 2019

Asian Pop Is Booming In The USA But It Hasn't Come Without Challenges

This post is also available in:

日本語 (Japanese)
In February, BTS, the K-POP group breaking records left and right, presented for the best R&B album at the Grammys, where they were nominated for best recording package. They were the first K-pop group to present at the Grammys. The band also  won the Top Social Artist Award at the 2017, 2018 and 2019 Billboard Music Awards, and you may have caught them this April on Saturday Night Live, where they performed their new hit single "Boy With Luv." Their newest album, "Map of the Soul: Persona," reached number 1 on U.S. charts and number 2 on Japan's charts. The group isn't consistently being called the biggest boy band in the world for nothing. Their international success, however, hasn't come without challenges. After their win at the Billboard Music Awards, BTS faced racism online when people expressed their disapproval of Asian pop artists taking the win. Tweets asking questions like "who are these Asians?" were abundant. "K-POP is still irrelevant, nobody in the states is gonna listen to a Korean song just because BTS won an award," one Twitter user wrote.
BTS' fame and recognition show the power that Asian pop artists have to rock the world, and the music industry desperately needs it. South Asian artists are underrepresented; and of the East Asian pop music that has enjoyed varying degrees of success in Western countries, we can't ignore the stereotypes they are up against, such as that they don't truly belong in the Western music scene. Let's take look at some particular stereotypes about J-POP to see what other stereotypes need to be challenged.
J-POP has a smaller hold on the West than K-pop does, and of the J-Pop that does succeed, they often seem to belong to particular markets, specifically, those of Japan's anime and Kawaii—"cute"—culture. Some have argued that K-POP's more mainstream sound has helped them to reach more fans overseas, while J-POP is considered to be a unique genre that is, therefore, harder to access by mainstream Western audiences. Many that enjoy J-POP are considered to belong to similar cultural niches. Kyary Pamyu Pamyu, for example, has enjoyed the success of multiple American tours. Outside of her concerts, fans are often seen adorned with colorful hair, bejeweled eyes, and other aspects of Japan's Kawaii culture. Her music videos are wonderfully strange. PONPONPON, which boasts 147 million views, features a room full of toys, creepy eyeballs, and masked dancers in pink tutu skirts, and her song Tsukematsukeru is all about putting on false eyelashes. While artists like Kyary Pamyu Pamyu and those featured in anime have attracted many fans who are appreciative of Kawaii and anime culture, these artists, at the same time, have to contend with the Western stereotypes of Kawaii culture that trade cuteness for seriousness.
Kyary Pamyu Pamyu – PONPONPON
The title of the Time article, "Can J-Pop Band Babymetal Win Over Actual Metal Fans?" says it all. The debate about whether Babymetal, a fusion of J-POP idol music and metal, truly belongs to the metal genre shows how J-POP is often not thought to be for everyone. The article states that "there's a difference between being a one-off 'ridiculous' oddity and being a band that can make it last on a global-scale"—but Babymetal has what it takes. Partly in spite of stereotypes about J-POP, partly because of people's appreciation for J-POP, and partly for their own unique appeal, Babymetal has performed for 65,000 people at U.K.'s Sonisphere Festival in 2014, opened for the Red Hot Chili Peppers, Korn, Metallica, and Lady Gaga, and was the first Japanese act in 53 years to make it to the Billboard US Top 40 Albums, and they still reach hundreds of thousands of fans around the world today. They have just announced their first ever U.S. Arena tour and will be performing at California's Aftershock. We hope that Asian pop music can be further recognized for their merit as well as for their own sounds and aesthetics. After all, seriously cute songs can be seriously good hits!
With the growing recognition of groups like BTS, and with the lack of diversity of Asians in entertainment and stereotypes about Asians continuing to be challenged, things are looking up for Asian artists hoping to gain serious recognition for their music in the West. Let's help them keep rocking!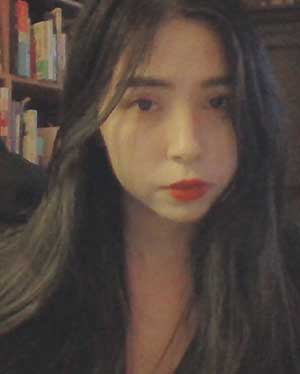 Ayu is a staff writer and editor for Trend & Chaos. She earned her Bachelor's degree in literature from The New School at age 20 and is now a graduate student in New York City working on her Masters in creative writing.  Follow her on Instagram.
This post is also available in:

日本語 (Japanese)