Jun 04, 2019

Interview with Japanese Jam Band – BarBarFish

This post is also available in:

日本語 (Japanese)
Barbarfish is one of those bands that as soon as hear their music you just start to smile. There is an infectious vibe that just lifts up the listener and takes them on a cosmic ride of happiness. I got the chance to interview them for Trend & Chaos and look forward to more people outside of Japan getting to hear their music.
Dennis Martin: I think I first saw your band in 2015 at one of my favorite bars in Tokyo — Red Shoes. It was a great set and you took everyone on a wild, psychedelic ride. I remember being a little surprised because this was the first time for me seeing a Japanese jam band. Can you introduce the members and tell me how the band was formed?
Barbarfish: Dai Nakata – Guitar & Vocal.,  Yuta Kawai – Guitar & BK Voc, Keitaro Yoshihara – Bass & BK Voc, Pooh Wakabayashi – Drums
None of the band members really care about how this band was made, so we all forgot the details of how we started. What we do remember is, we had the core of the band around 2000, and then about ten years ago we formed the current band, which is made of old friends, and here we are today.
Dennis: I am very curious about whether there is a Jam Band scene in Japan. Are there a lot of bands who play this style of rock?
Barbarfish: Japan's Jam Band scene is very small, but it's there. However, there aren't many Jam Bands like Barbarfish.
Dennis: What are some of your favorite bands in Japan?
Dai Nakata: Fishmans.
Yuta Kawai: Spitz.
Keitaro Yoshihara: ROVO.
Pooh Wakabayashi: I don't have any particular favorite bands.
Dennis: What American or UK bands are you most influenced by?
Barbarfish: Phish and moe.
Dennis: In the USA, Jam Band fans are very devoted. Like Deadheads or Phishheads, they will follow their favorite bands from city to city. Are Japanese fans the same way? Are there any Barbarfisheads?
Barbarfish: There are few people living in Japan that live freely in the way that Deadheads and Phans do, right? Everybody who comes to our venue to listen to us after work, we think of them as Barbarfishheads.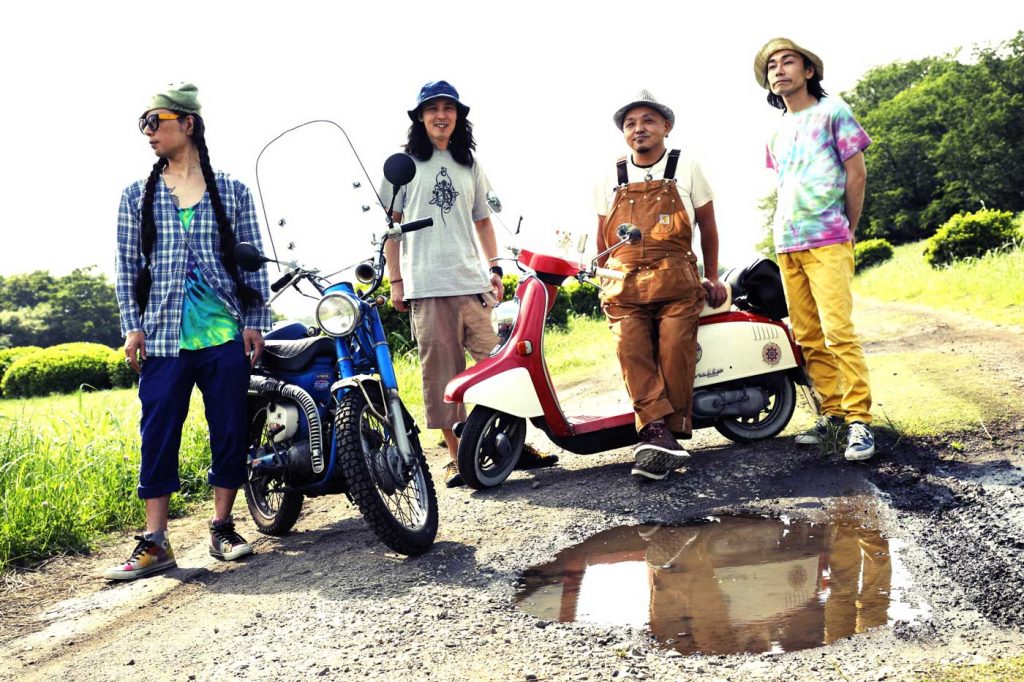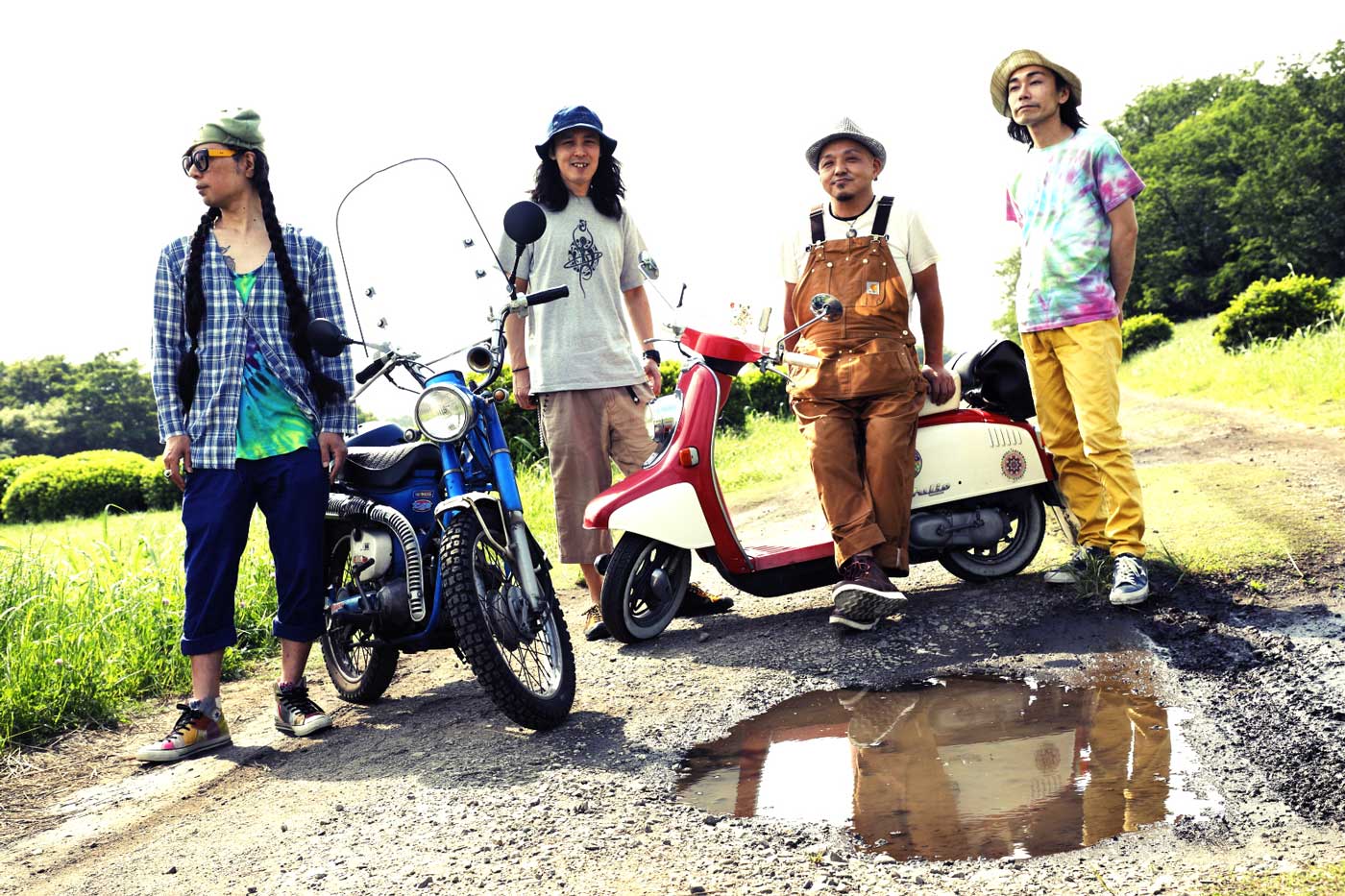 Dennis: A lot of your music seems to start with a very rhythmic, uplifting riff that is repeated like a mantra that just takes the listener on a journey. Can you tell me a little about your songwriting process? Do the songs come out of jam sessions?

Barbarfish: Songs that form during jam sessions is rare, although we have used phrases that have accidentally come out of sessions. The most common method we have is to bring a phrase or riff we've thought of into the studio, and from there building on it with the band. For slow, vocal-focused songs, we first work on the  chord progression, then write the lyrics and do the arrangement together. Regarding jam sessions, depending on the song we work on some parts of the song freely, and work on other parts of the song by just jamming it.
Dennis: Are there any festivals for Jam music? If so — which are the ones that people should definitely go to?
Barbarfish: I don't think there have been any large-scale music festivals focusing on Jam music since after the mid-2000s. However, small and mid-sized festivals sponsored by Heads are held in various locations.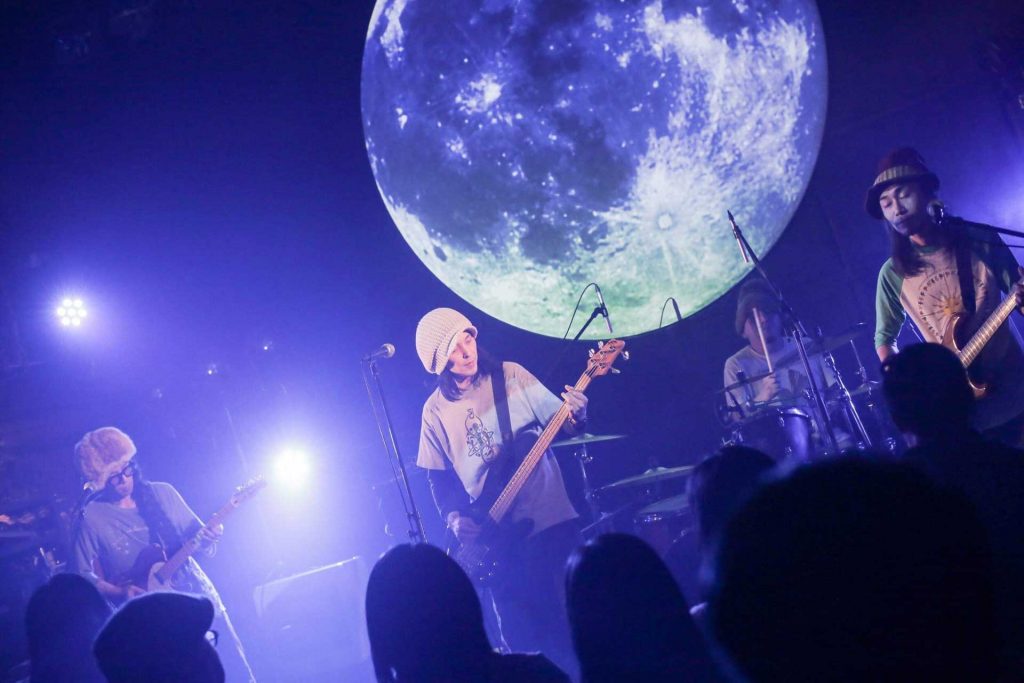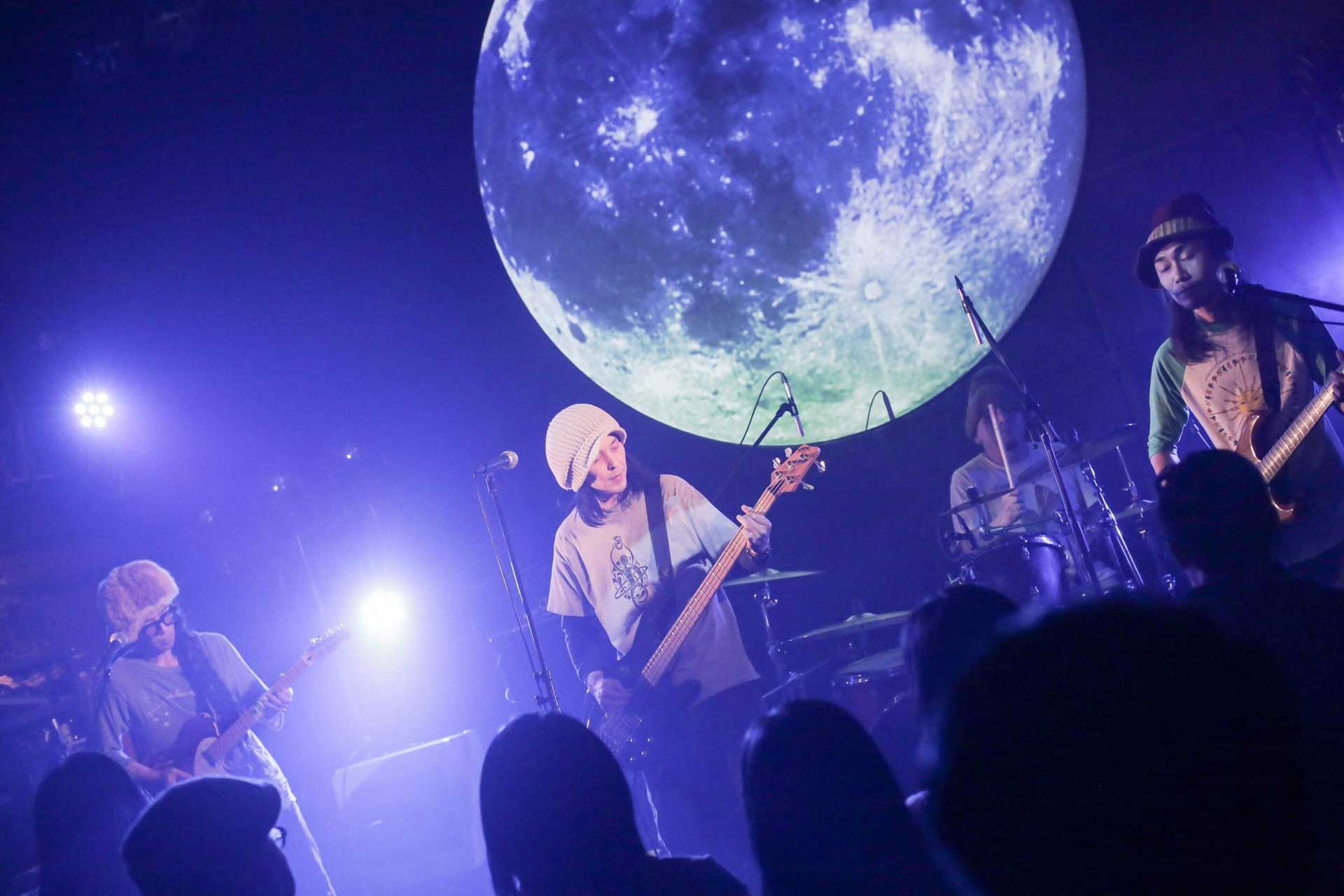 Dennis: I hear little bits of Jerry Garcia, Trey Anastasio, Chuck Garvey in your guitar playing. Nakata Dai-san and Kawai Yuta-san — which guitarists are you influenced by?
Dai Nakata: Admiration and influence being a little different, while I of course love and admire Jerry and Trey, the guitarists who have directly influenced me have been guitarists who are my friends, or guitarists who were doing a great job playing at venues I was playing at.
Yuta Kawai: At the time I started guitar, I liked technical hard rock and heavy metal. In particular, I liked the guitar of Ozzy Osbourne's guitarists, Randy Rhoad and Zakk Wylde, so it was from there that I began learning basic technique. After that, it was early 70's Led Zeppelin, Jimi Hendrix, and 80's dance music that I was excited about and inspired by. Then, with influence from my band members, I started listening to moe. and Phish. Right now, for my own guitar, I implement phrases and sounds that I feel are cool, and experiment in a circle of doing things over and over until things take shape little by little.
Dennis: What are you working on now? Is there a new album in the works?
Barbarfish: Studio work and live shows are our mains. When we have a new song, we play it during a live, and in the studio we reconstruct elements of it that can be improved. When we have enough songs that we really like and feel good about, then we want to produce an album.
Dennis: Any plans to tour outside of Japan? I think people would love to see you live!
Barbarfish: We don't have any plans for tours outside of Japan. But we want to go to America and perform! We would love for people to hear us all over the world.
Dennis: Thanks so much for taking the time for this interview, and I look forward to seeing you again soon!
Check out their website for more info or you can follow BarBarFish here:
This post is also available in:

日本語 (Japanese)