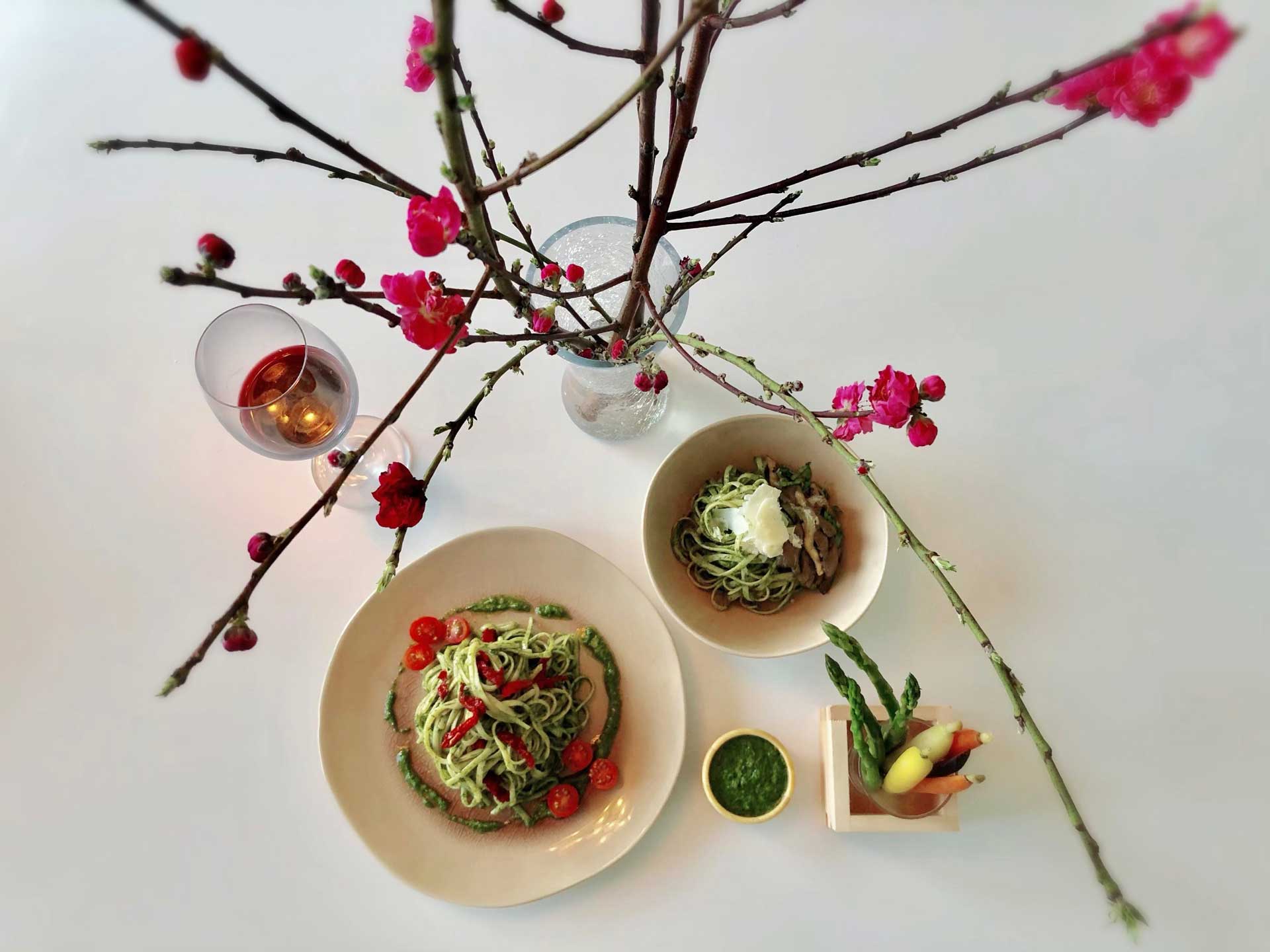 Matcha Avocado Pesto Sauce Recipe
This post is also available in:

日本語 (Japanese)
The Beauty Of A Healthy Lifestyle
While we all may want to look and feel healthy, doing what it takes to live a healthy lifestyle is something else. For all of us who have wished that eating healthy could be simple, easy, and satisfying, a great place to start is with an ingredient that not only has deep historical roots in Japan but had become a global health and lifestyle super-trend. As a lifestyle designer, beauty artist, and food & wine connoisseur, I love keeping an eye on the hottest upcoming trends in music, fashion, beauty, and wellness, whether it be in design, decor, or lifestyle; and matcha is definitely a trend at the top of my list!
Matcha Green Tea is popular for both its health benefits and its delicious, unique taste. You can now find more food and drink incorporating matcha and green tea than ever before, and even cosmetic products that utilize green tea's many beauty benefits.
But while many people outside of Japan have probably tried something matcha flavored, chances are that they aren't on the same level as the Matcha found in Japan. Since Japan is the matcha center of the world, there's a lot you have to try! Häagen-Dazs Japan opened a pop-up Haagen-Dazs Matcha Salon this year in Roppongi Hills in Tokyo this Spring, to commemorate Häagen-Dazs' 35 years in Japan. Their Green Tea ice cream was the first flavor to hit the Japanese market.
But for those who aren't in Japan, or who want to enjoy matcha from home, look no further!
There are no complicated recipes here. I intend to make your health and beauty regimen easy and worthwhile and have two simple matcha recipes for you that require few ingredients and offer stellar benefits. One of my favorites is my Matcha Avocado Pesto Sauce. It takes 10 minutes to make and is vegan, gluten-free, and versatile.
Matcha Avocado Pesto Sauce Recipe
I put a Californian and Japanese fusion twist on a traditional Italian favorite. The matcha and avocado work to create the pasta's rich and creamy texture without the use of cheese, and it's not as heavy as cream-based sauces like alfredo sauce. You can use this sauce on both warm and cold pasta, or use it to dress pasta salad or potato salad instead of mayonnaise. It also works as a base for a variety of recipes; simply add your favorite vegetables or cooked proteins to bulk it up.
Here's how to make it:
12 ounces dry spaghetti or your preferred kind of pasta

2 ripe, medium-sized avocados (about 6 ounces each), halved and pitted

1/2 cup lightly packed fresh basil leaves

1/2 cup lightly packed baby spinach leaves (or baby kale leaves)

1/2 cup lightly packed fresh mint leaves

½ cup walnuts or cashew nuts

2 cloves garlic

2 tablespoons freshly squeezed lemon juice

2 tablespoons Matcha powder

1 teaspoon pink Himalayan salt

1/2 teaspoon rainbow peppercorn

1/4 cup extra virgin olive oil
*Serves 4
Optional for serving: Parmigiano Reggiano cheese shavings, sun-dried tomatoes, cherry tomatoes, maitake mushroom, grilled shrimp, or chopped fresh basil leaves.
Add pasta to a large pot of salted water. Cook pasta to al dente for about 8 to 10 minutes, or according to package directions.
Make the sauce while the pasta cooks. Scoop the insides of the avocados into a blender. Add basil, spinach, garlic, walnuts or cashew nuts, lemon juice, and salt and pepper.  Blend until smooth for about 1 minute. Drizzle in the olive oil and blend until evenly distributed.
Set aside the sauce, drain the pasta in a colander, and then transfer sauce to a large bowl.
Toss the pasta together with the sauce and serve immediately.
Recipe Notes
Storage: Leftovers can be stored in an airtight container in the refrigerator for up to 3 days. Color may darken.
Check out the next article in my Matcha series "DIY Matcha Face Mask" and learn how Matcha is not only delicious but can be used in your beauty routine as well.
We would love to see photos of your Match Avocado Pesto Sauce dishes.
Tag #trendandchaos on Instagram and we'll share them!
*All Photos by Romi Nakajima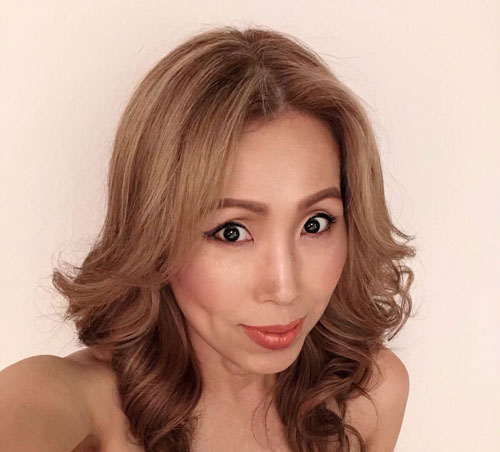 Romi is an international Lifestyle Artist and Creative Educator based in Los Angeles with more than 20 years of experience. Romi was born and raised in Tokyo, Japan, and began her creative career at age sixteen while still in Art School, working as a DJ and doing jobs in fashion styling and visual design. Her knowledge of art, design, music, fashion, beauty, wellness, food and wine makes her a versatile creative professional who can adapt her skills to every kind of project.
This post is also available in:

日本語 (Japanese)