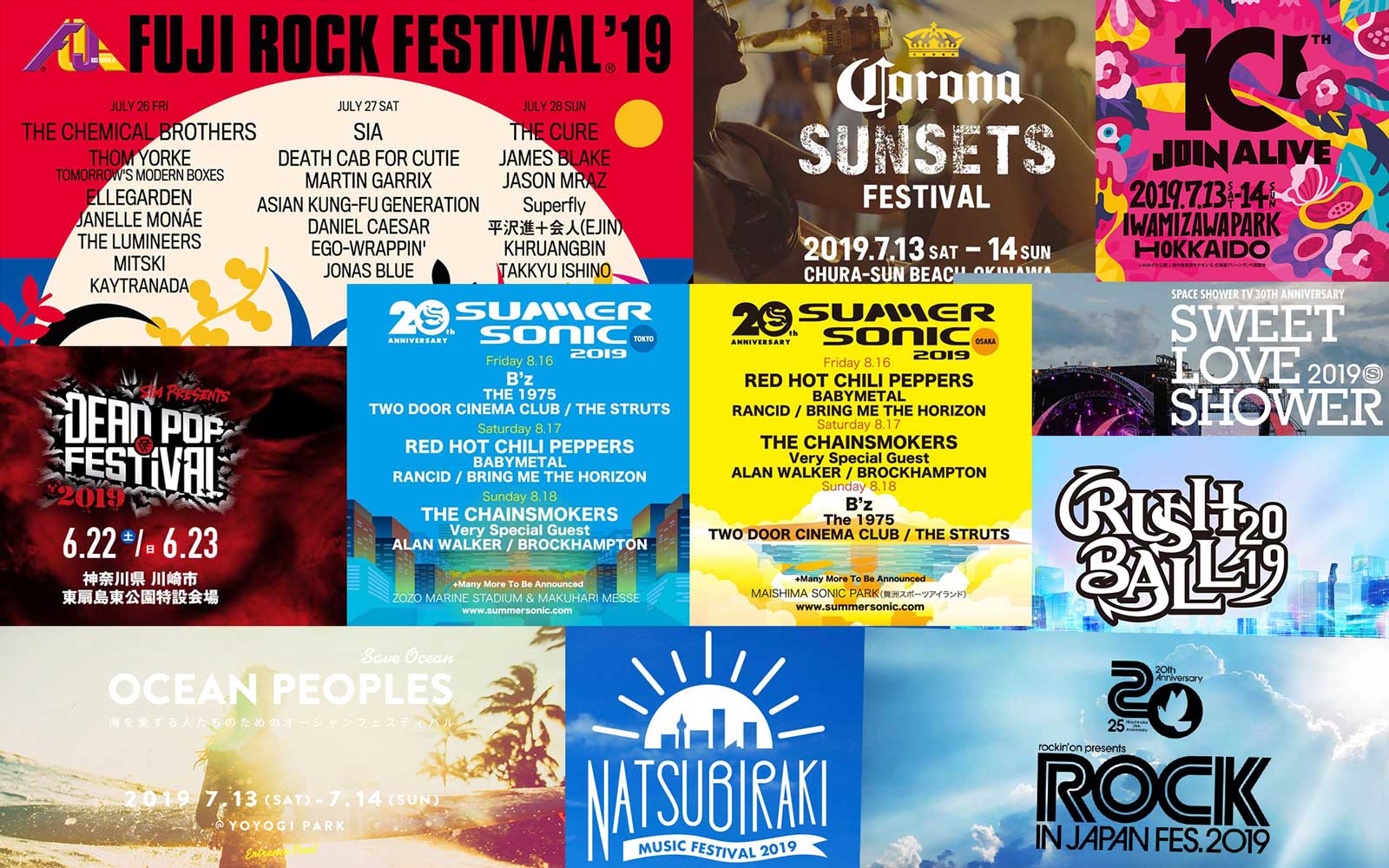 The 2019 Summer Ultimate Guide to Music Festivals in Japan
This post is also available in:

日本語 (Japanese)
There's nothing like listening to your favorite songs except, perhaps, listening to them performed live. With any music we want at our fingertips, music has never been more accessible. However, studies suggest that many of us prefer to listen to what we know rather than to expose ourselves to new artists—and while one could change this by putting on a Youtube playlist or just clicking around, there is no other way to expose yourself to new music than to attend a music festival. If you happen to be in Japan right now, or are planning on visiting soon, these are the events to look out for. Even if you live outside of Japan, it's worth checking out the kinds of artists that play at these festivals, and adding them to your own playlist!
Fuji Rock Festival '19, Nigata
______________________________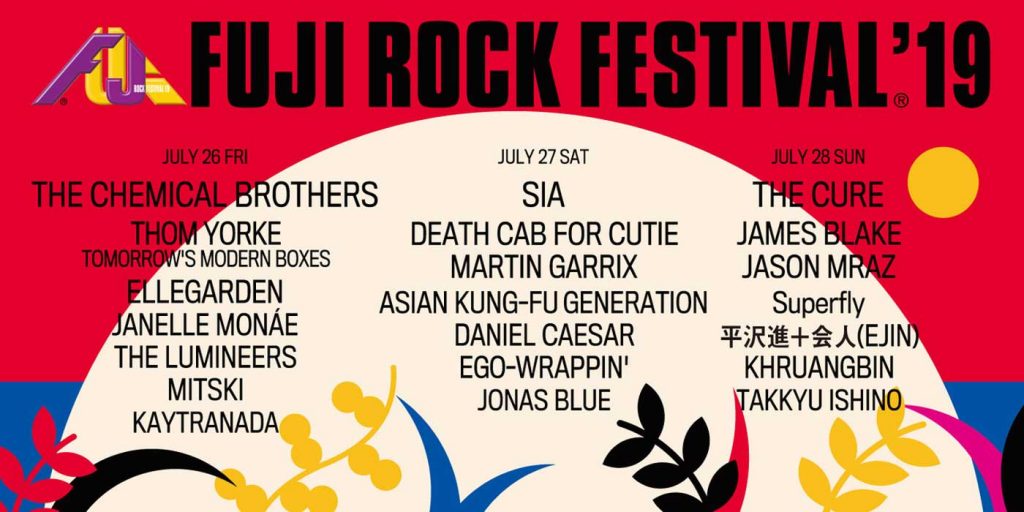 Fuji Rock is one of the largest outdoor Rock festivals in Japan. Since 1997, this festival has attracted artists from Japan and all over the world. Their theme is the harmony between nature and music. This year, their lineup includes Sia (who is touring Japan for the first time!), The Cure, The Chemical Brothers, Jason Mraz, James Blake, and Death Cab for Cutie.
When: July 26th-28th, 2019
Where: Naeba Ski Resort
Website: https://www.fujirockfestival.com/
Ultra Japan, Tokyo
____________________
Japan is only one stop for this worldwide electronic dance music festival. You need to be over the age of 20 for admission, so be sure to bring a photo ID. Last year's set included DJ Snake, Galantis, Steve Angello, and Nicky Romero.
When: September 14th, 15th, 2019
Where: Tokyo Odaiba Ultra Park II
Website: https://ultrajapan.com/
Summer Sonic, Tokyo & Osaka
_______________________________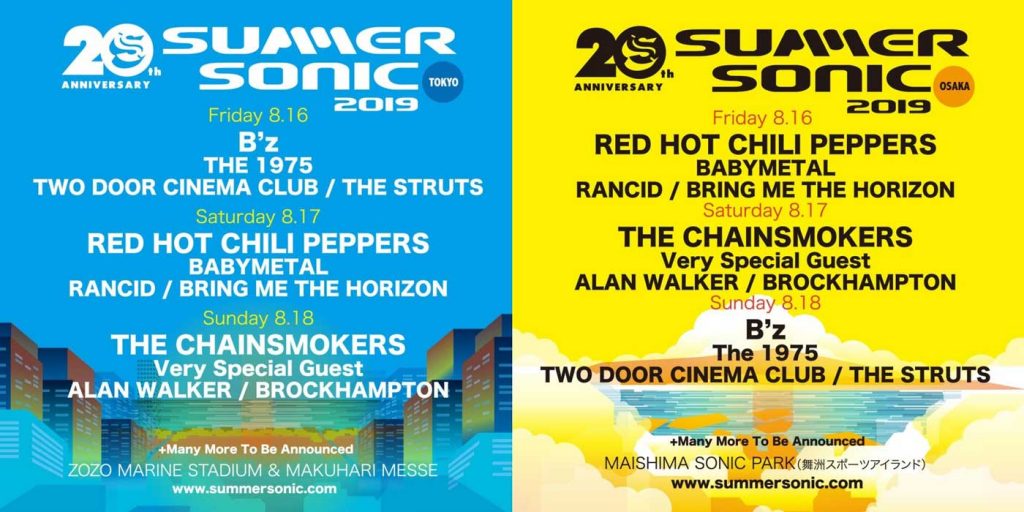 This mega festival held in both Tokyo and Osaka is a must see—and what could be a better time to attend it than their 20th anniversary? It will be held for 3 days for the first time in 10 years, and will bring in such artists as Red Hot Chili Peppers, B'z, [Alexandros], Babymetal, Blackpink, Brockhampton, The Chainsmokers, Octavian, and Machine Gun Kelly. Need we say more?
When: August 16th-18th, 2019 (Tokyo & Osaka)
Where: Zozo Marine Stadium & Makuhari Messe (Tokyo) Maishima Sonic Park (Osaka)
Website: http://www.summersonic.com/2019/
Sweet Love Shower, Yamanashi
________________________________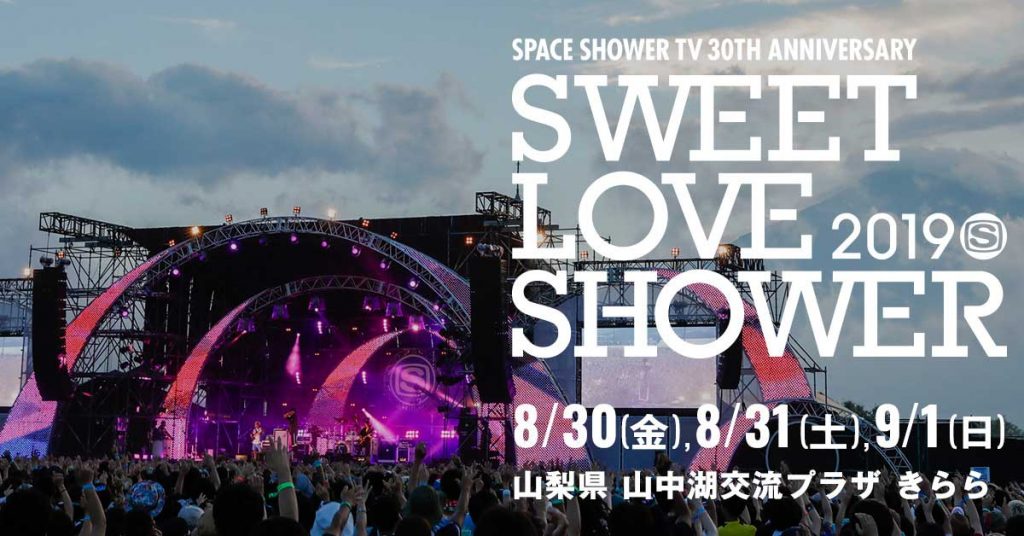 Enjoy the nature and magnificent view of Mt. Fuji and Lake Yamanakako at this festival that's been rocking it since 1996. Past artists include: ONE OK ROCK, Superfly, MAN WITH A MISSION, Fear, and Loathing in Las Vegas, and Creepy Nuts.
When: August 30th-September 1st, 2019
Where: Yamanashi Ken Yamanakako Kōryū Plaza
Join Alive, Hokkaido
_____________________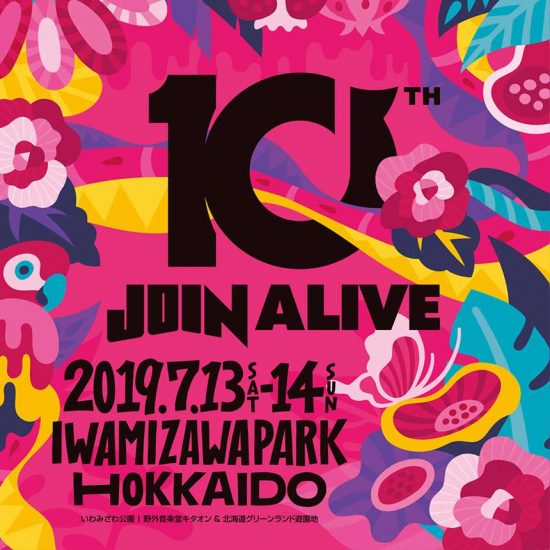 Celebrate Join Alive's 10th year in the running. Last year, [Alexandros], Chemistry, Orange Range, 10-Feet, and MAN WITH A MISSION grace the stage. Get a taste of the festival's phenomenal crowds and excitement here. This year's set includes [Alexandros], Sakanaction, and Kyary Pamyu Pamyu.
When: July 13th, 14th, 2019
Where: Iwamizawa Park
Website: http://www.joinalive.jp/2019/
Ocean Peoples, Tokyo
______________________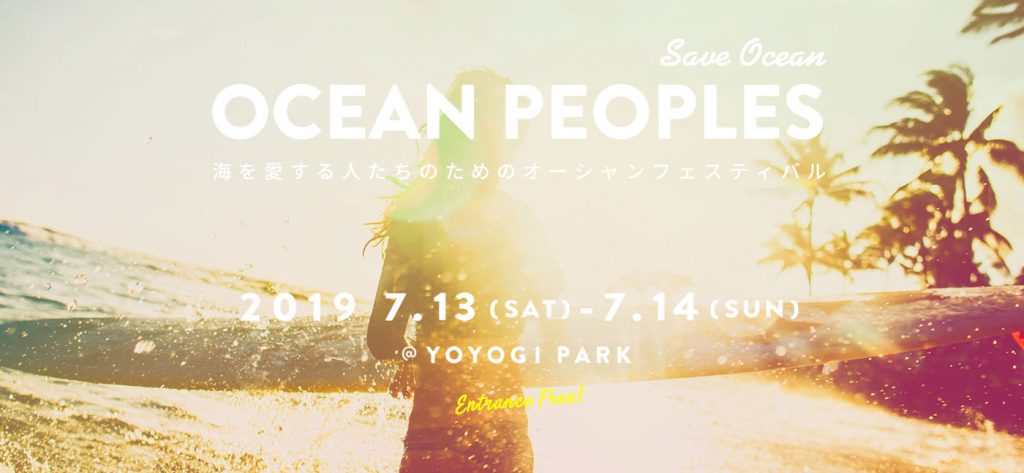 This one is for those who want to rock with purpose (and at no cost—admission is free). This music festival with 40 food trucks, 40 shops, and activities like surfing and scuba diving is for those who love and want to save our oceans.  This year's performers include Rickie-G, Tavito Nanao, and PES.
When: July 6th, 7th, 2019
Where: Yoyogi Park
Website: https://oceanpeoples.com/
Natsu Biraki, Tokyo, Osaka, Fukuoka
______________________________________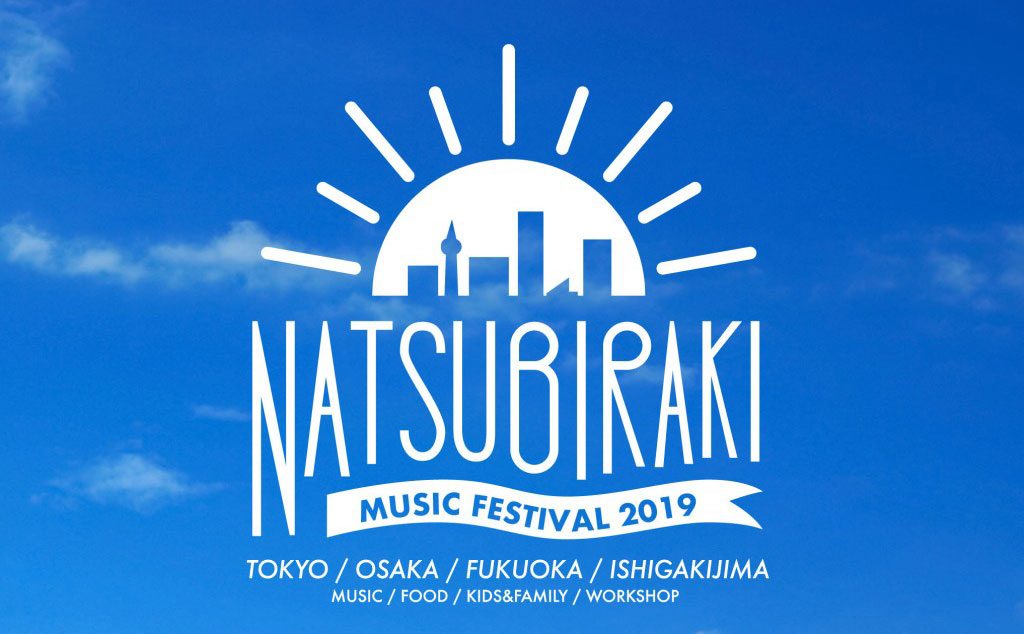 This March, Natsu Biraki was held in Ishigakijima for the first time ever, and there's still time left to attend its Tokyo, Osaka and Fukuoka locations! This is the perfect festival for families. The festival is made with kids in mind. There's an area for all of your childcare needs, and children under 12 years old get free admission! A total of 60 musicians/bands will be performing this year in an incredible setlist that includes PUFFY, Scha Dara Parr, CHARA.
When: July 13th-15th, 2019 (Tokyo)
June 22nd, 2019 (Osaka)
July 6th & 7th, 2019 (Fukuoka)
Where: Arena Tachikawa Tachihi (Tokyo), Hattoriyokuchi (Osaka), Tenjin Core Okujō Hiroba (Fukuoka)
Website: http://www.natsu-biraki.com/
Rush Ball, Osaka
__________________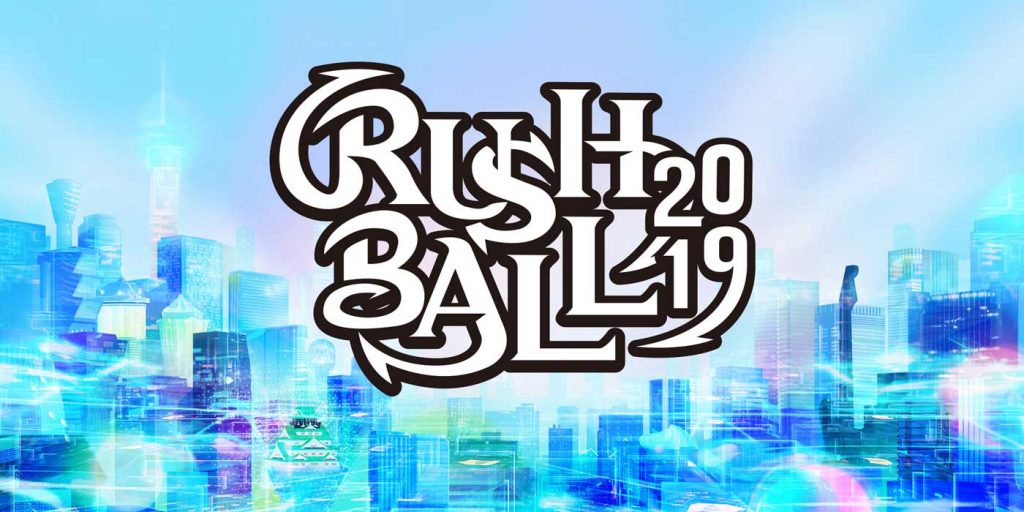 This 21-year-old Japanese Rock music festival describes itself as "usual and unusual." For this year's festival, "the theme is 'Future.' We don't know what's going to happen in our future, but everyone moves forward to the future in different ways, together. So let's make this event a wondrous occasion and a joyous step towards everyone's various futures." There could be no better theme to bring everybody together!
When: August 31st & September 1st, 2019
Where: Izumiotsu Phoenix
Website: https://www.rushball.com/
Corona Sunsets Festival, Okinawa
__________________________________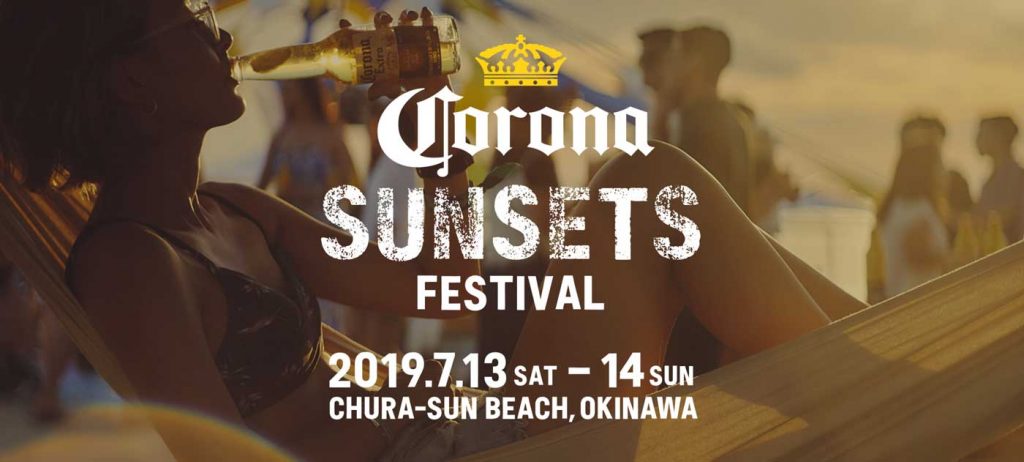 Celebrating its fifth year, this festival offers music perfect for chilling out, beer, and a resort beach location. For those who want great music and a vacation experience with amazing sunset views, this is it. Expect to hear music by Nulbarich, Hot Chip, and Tuxedo!
When: July 13th & 14th, 2019
Where: Chura-sun Beach
Website: http://corona-sunsets.jp/
Rock in Japan, Ibaraki
________________________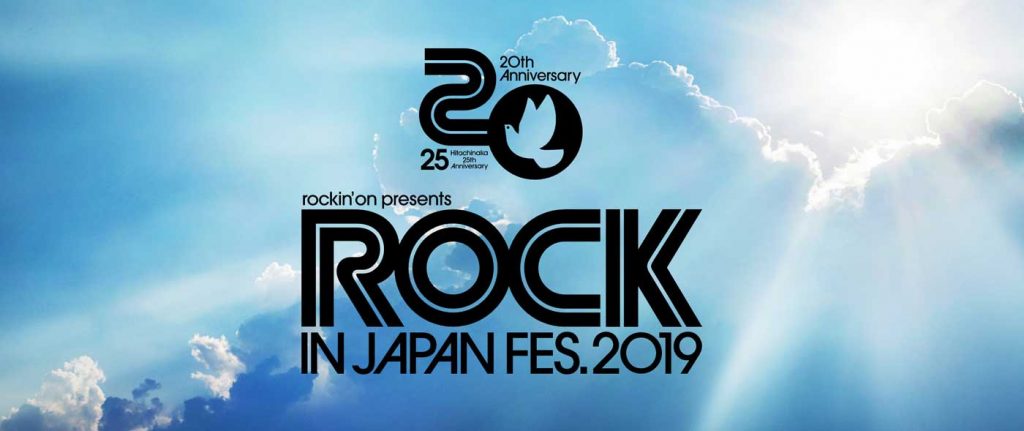 This Japan's biggest Rock festival attracts hundreds of thousands of J-Pop and J-Rock lovers. Last year, 276,00 attended this festival. Celebrate 20 years of the festival's running with a large lineup that can't disappoint, and check out the views from the seaside park while you're there.
When: August 3rd & 4th, August 10th-12th, 2019
Where: Hitachi Seaside Park
Website: http://rijfes.jp/
Dead Pop Festival, Kanagawa
______________________________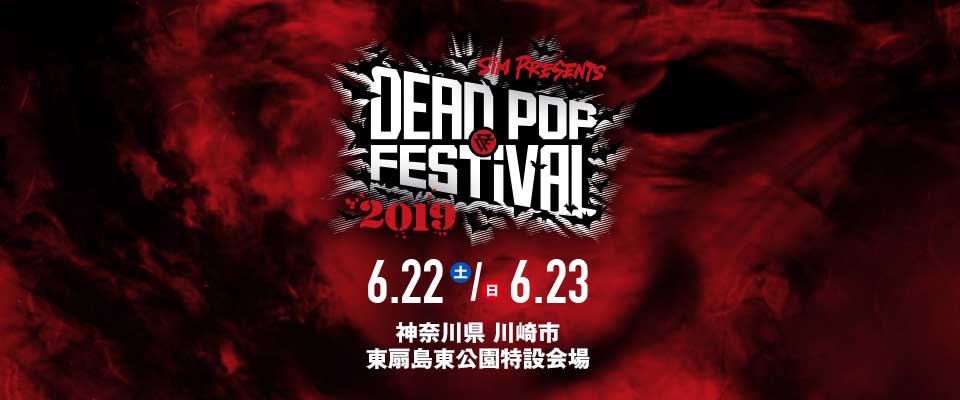 Punk band SiM presents this grisly cool festival for those who want to experience the heavy side of music and, as they say to "Break the Walls." While this festival may not be for the light of heart, it's not so grim as to not have wheelchair-accessible accommodations. Past sets included Tokyo Ska Paradise Orchestra, 10-Feet, dustbox, coldrain, and, of course, SiM.
When: June 22th, 23rd, 2019
Where: Higashi Ogishima East Park Special Event Space
More Trend & Chaos
__________________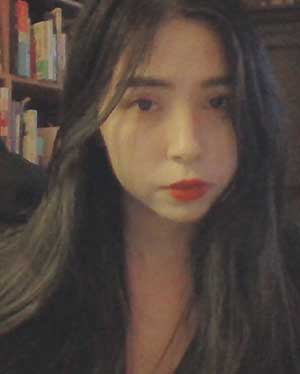 Ayu is a staff writer and editor for Trend & Chaos. She earned her Bachelor's degree in literature from The New School at age 20 and is now a graduate student in New York City working on her Masters in creative writing.  Follow her on Instagram.
This post is also available in:

日本語 (Japanese)