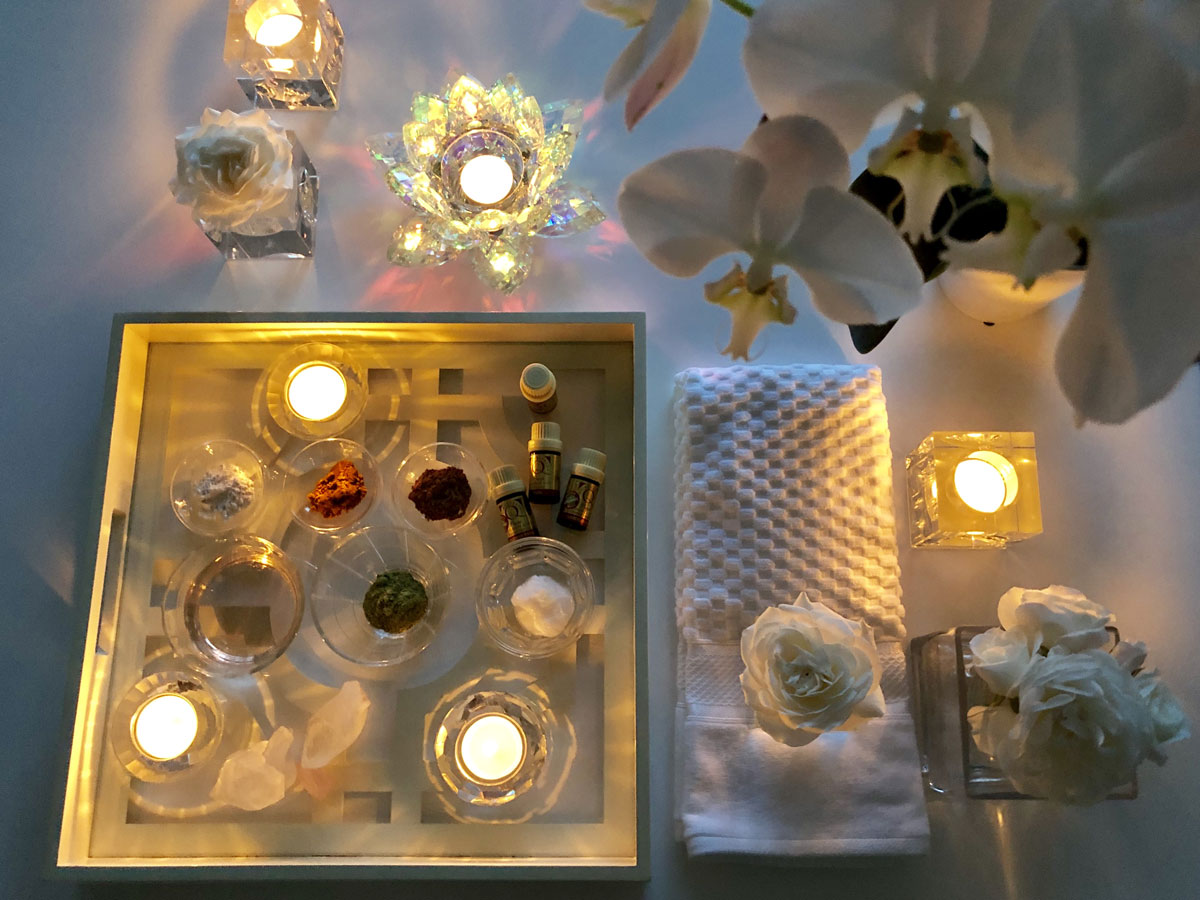 DIY Matcha Face Mask
This post is also available in:

日本語 (Japanese)
The Beauty Of A Healthy Lifestyle
Before looking at some ways to use matcha to beautify your skin, let's explain what matcha is. Matcha is a high-quality green tea in which the whole green tea leaves have been crushed to a fine powder. Matcha contains catechin, which explains matcha's antioxidant properties. One kind of catechin in Matcha and green tea is epigallocatechin gallate, also known as EGCG. EGCG is a powerful antioxidant with scientifically proven anticarcinogenic properties. Matcha's EGCG helps with cellular damage by fighting off free radicals, those disruptive invaders formed from basic oxygen metabolism that generate stress at the molecular level. While green tea has long been lauded for its various health benefits, most notably its high antioxidant content, matcha green tea is even healthier.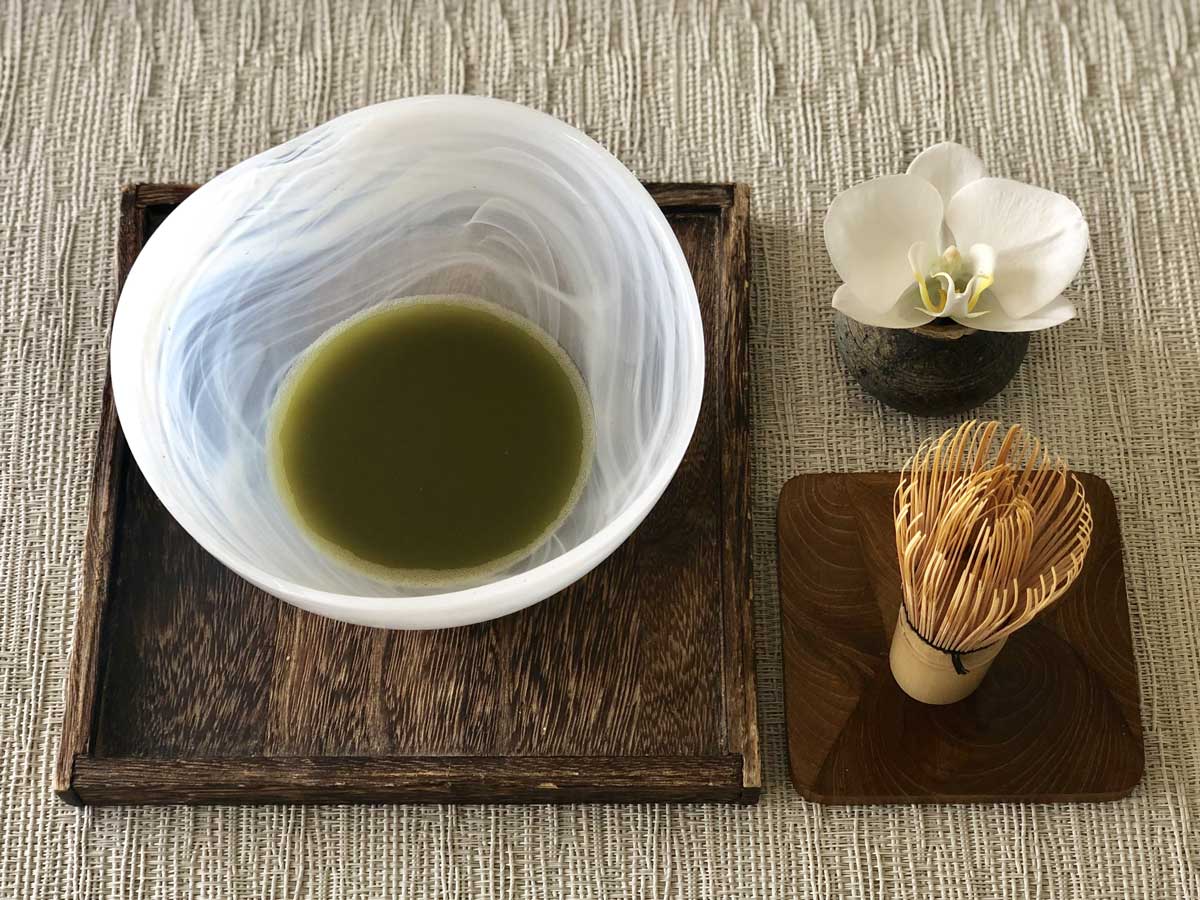 Matcha is only grown in Japan. In fact, in Japanese, "ma" means powder and "cha" means tea. The Kyoto, Aichi, and Shizuoka prefectures are the main matcha-growing regions in Japan. There are two basic categories of Japanese green teas: the tea's plants are either sun-grown or shade-grown. While green tea isn't usually made from shade-grown plants, matcha is always made from shade-grown plants. Tea leaves used for making matcha are shaded during their last month of cultivation. Doing so lowers their rate of photosynthesis and increases levels of L-theanine, creating matcha's distinct, full-bodied flavor and relatively lesser astringent taste. Shading the tea plants also causes them to produce more chlorophyll and antioxidants, as a result of the plant expending more effort to live and grow. The leaves are plucked during springtime, steamed, air dried, sorted by texture, de-stemmed, de-veined, and then refrigerated. At this stage, the Matcha is called Tencha.
Amazing Benefits Of Matcha
Boosts spiritual connection
Protects against cancer, stroke or dementia
Also exclusive to matcha is Zen Energy, or "zenergy"—the feeling of being calm, energized and focused, all at the same time. During the tea leaves' shading process, leaves grow more Theanine, an amino acid that helps induce a state of wakeful calmness. Its effect on the body is gradual, spanning for hours and giving you long-lasting energy.
Matcha has been a life-changer for me, and I am so excited to share my tips for utilizing matcha!
Our skin is a very large organ that absorbs and eliminates what's around it. The importance of taking care of it goes beyond cosmetics. Matcha gives your skin what it needs from the inside when consumed, and from the outside in when incorporated into your skin regimen. Matcha green tea provides a number of benefits for delaying the appearance of aging, making it a common beauty staple. Not only is green tea full of anti-aging antioxidants; green tea also protects skin from UV rays and environmental stressors, and has potent anti-inflammatory effects. More recently, polyphenols in green tea have been shown to decrease sebum production, which in turn decreases the development of acne.
Some of the main health and beauty benefits of using Matcha green tea for your skin include:
Works perfectly as a skin toner

Reduces puffy eyes and under eye circles

Protects the skin from sun damage

Prevents fine lines and wrinkles

Contains skin-loving antioxidants

As a beauty artist, I love to create my own organic skincare products, and I'm sharing a recipe for a powerhouse, DIY matcha face mask that's perfect for everyone. The entire process of making, applying and washing off these masks takes only about half an hour. I hope you enjoy it!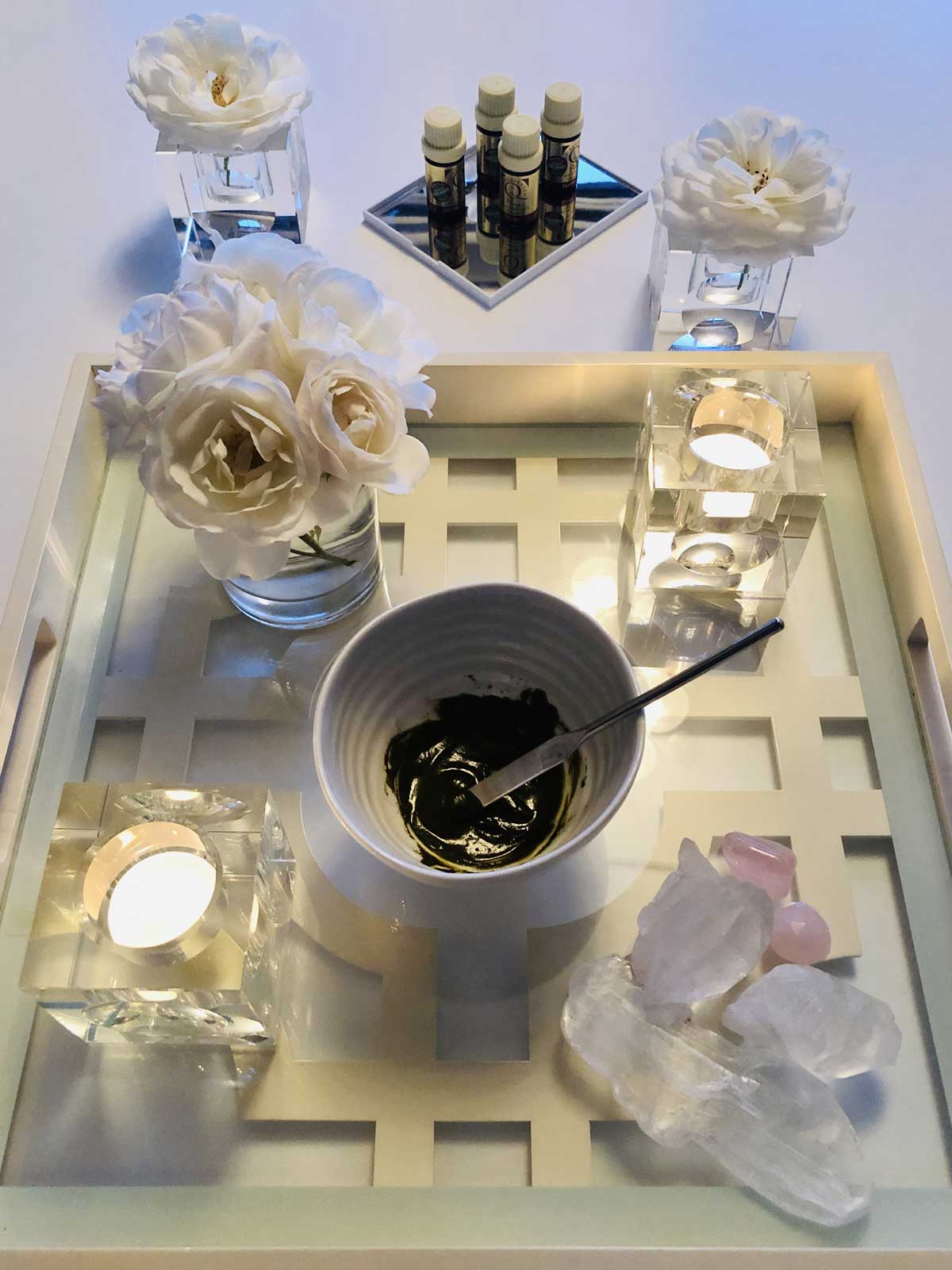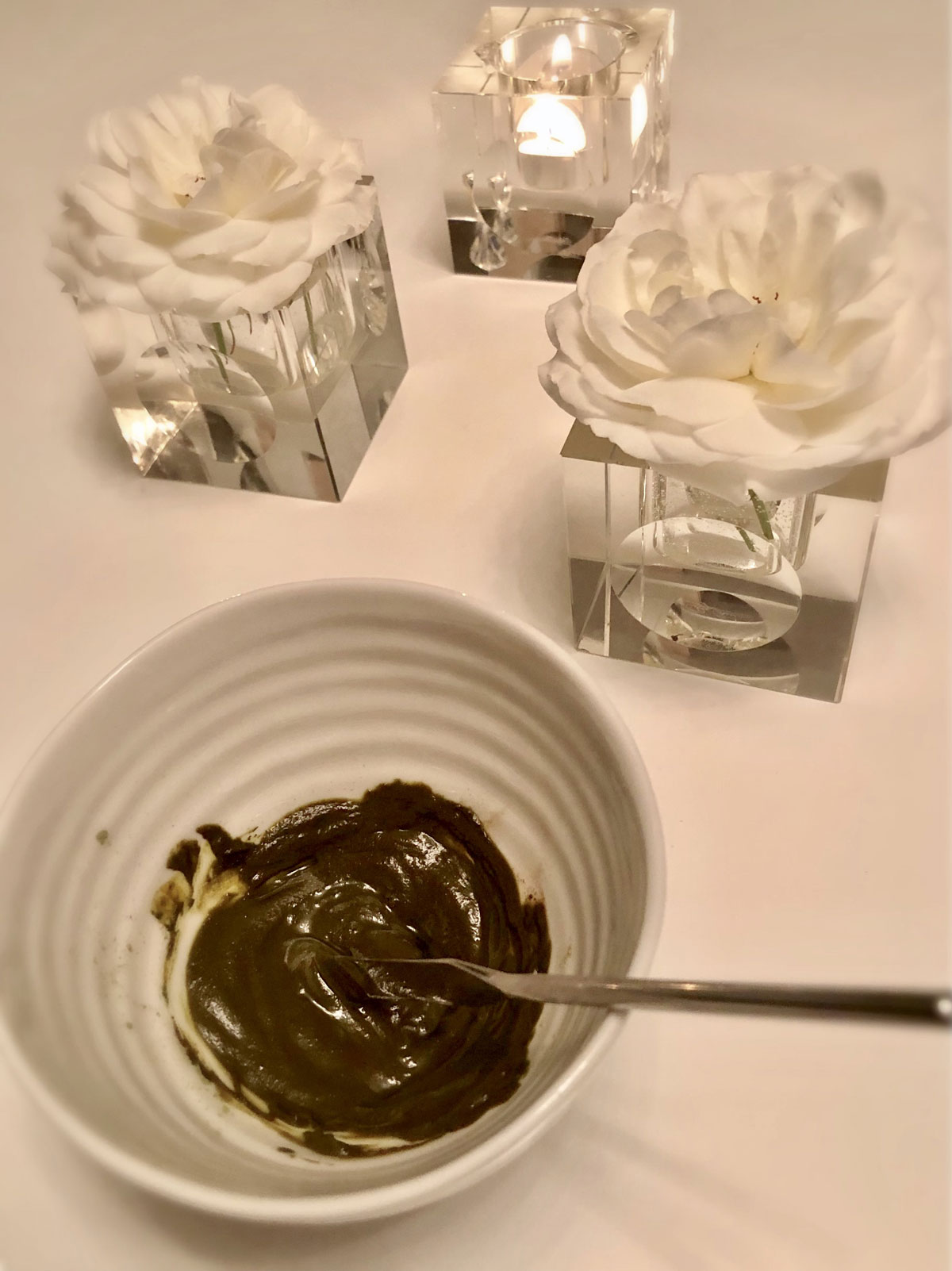 1 tsp matcha powder

1/2 tsp cacao powder (packed with polyphenols)

1/2 tsp turmeric powder (has potent anti-inflammatory effects)

1/2 tsp baking soda (purifies and detoxifies the skin by sloughing away dead skin cells and dirt build-up)

1 tsp coconut oil or honey (moisturizes, rejuvenates, smooths, tightens, and makes skin radiant)

4 tsp warm rose water, coconut water or aloe vera water (simple anti-aging effects)

2 drops Vitamin E oil (moisturizes, evens skin tone, repairs damaged skin cells)

2 drops your favorite essential oils

*You can always add a few drops of water to any of the above to create your preferred consistency.
Mix powder ingredients together in a glass bowl

Add warm rose water, coconut water or aloe vera water

Mix ingredients together to form a smooth paste

If the mixture is too thick, add more of the water of your choice until you reach your desired consistency

Add Vitamin E oil and your favorite essential oils

Clean your face before applying the mask. Apply to face and neck, avoiding the eyes, nostrils, and mouth

Leave on until the mask dries. Depending on thickness, this will be for about 15-30 minutes

Wash off with warm water
*Repeat at least once a week.
Keep in mind that these natural masks may leave a light green residue on your skin, so have some extra cleanser ready. Apply your favorite moisturizer after masking.If you are allergic to any of the ingredients mentioned above, please avoid using it.
If you aren't sure if you are allergic, do a patch test by applying the mask on the inner part of your wrist.
You can place green tea bags on closed eyes to reduce puffiness and discoloration.
Simply steep the bags for half an hour, cool them in the fridge for a couple of minutes to avoid burning yourself, and place them over your eyes for 10-15 minutes.
This mask and eye pad treatment combination will give your face and neck a smooth, soft and even texture, and a beautiful glow.
Check out my article in my Matcha series "MATCHA AVOCADO PESTO SAUCE RECIPE"." and for a healthy & delicious recipe.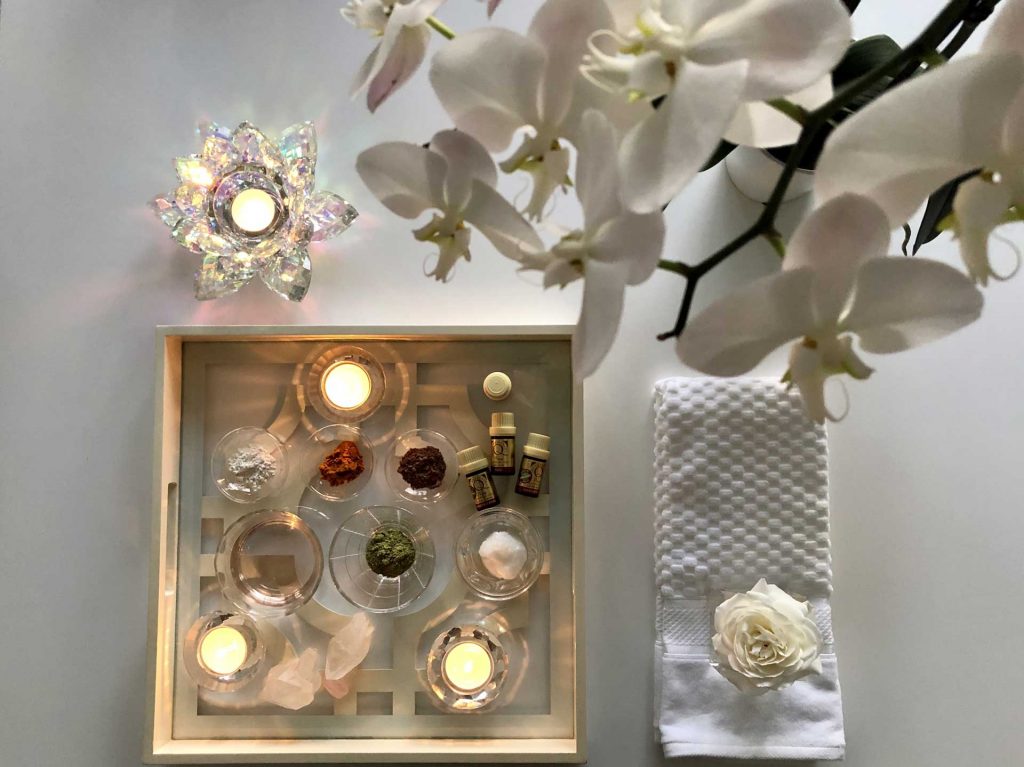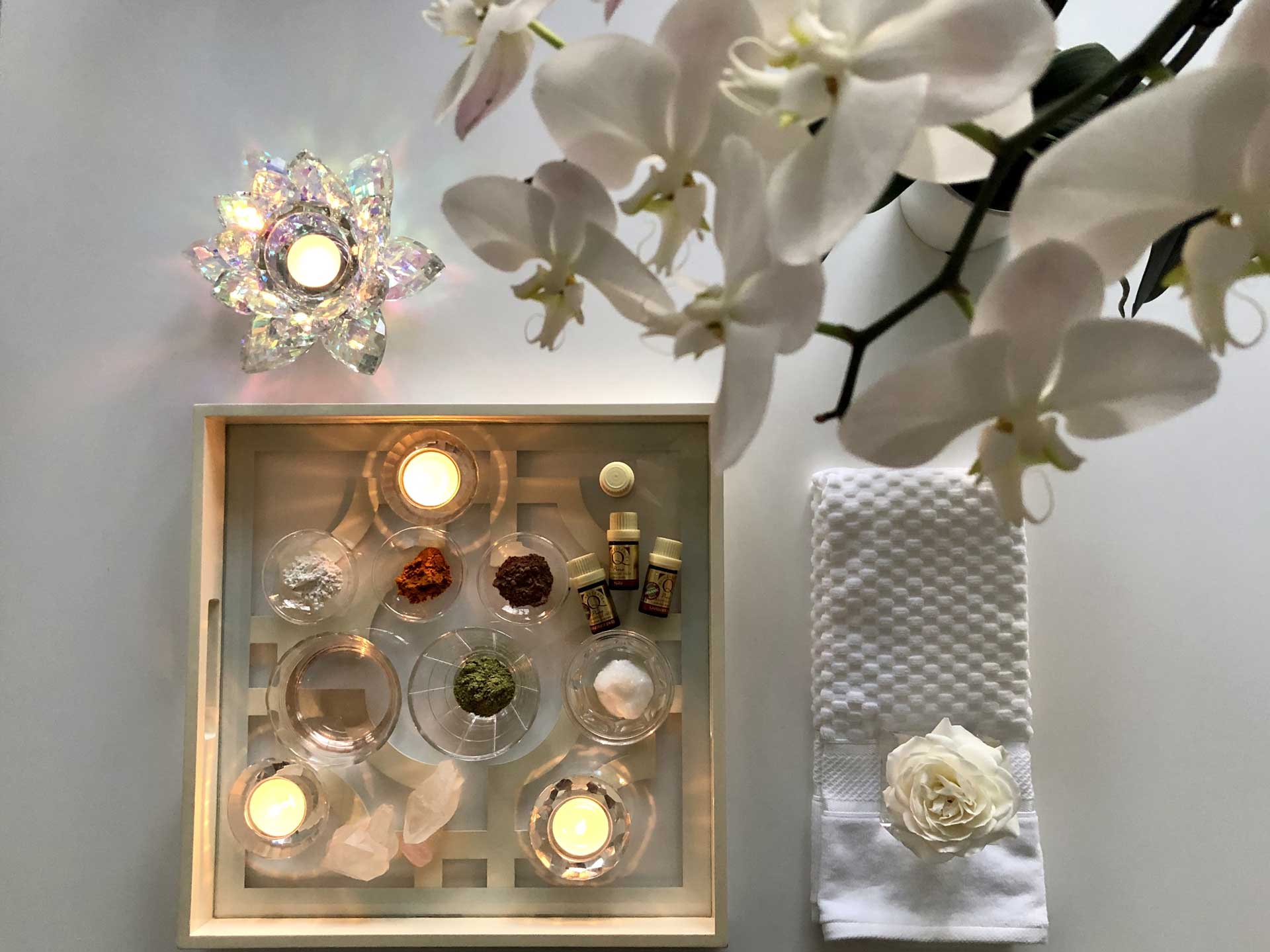 *All Photos by Romi Nakajima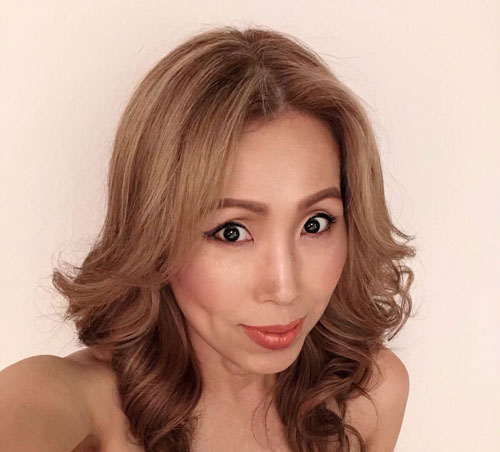 Romi is an international Lifestyle Artist and Creative Educator based in Los Angeles with more than 20 years of experience. Romi was born and raised in Tokyo, Japan, and began her creative career at age sixteen while still in Art School, working as a DJ and doing jobs in fashion styling and visual design. Her knowledge of art, design, music, fashion, beauty, wellness, food and wine makes her a versatile creative professional who can adapt her skills to every kind of project.
This post is also available in:

日本語 (Japanese)