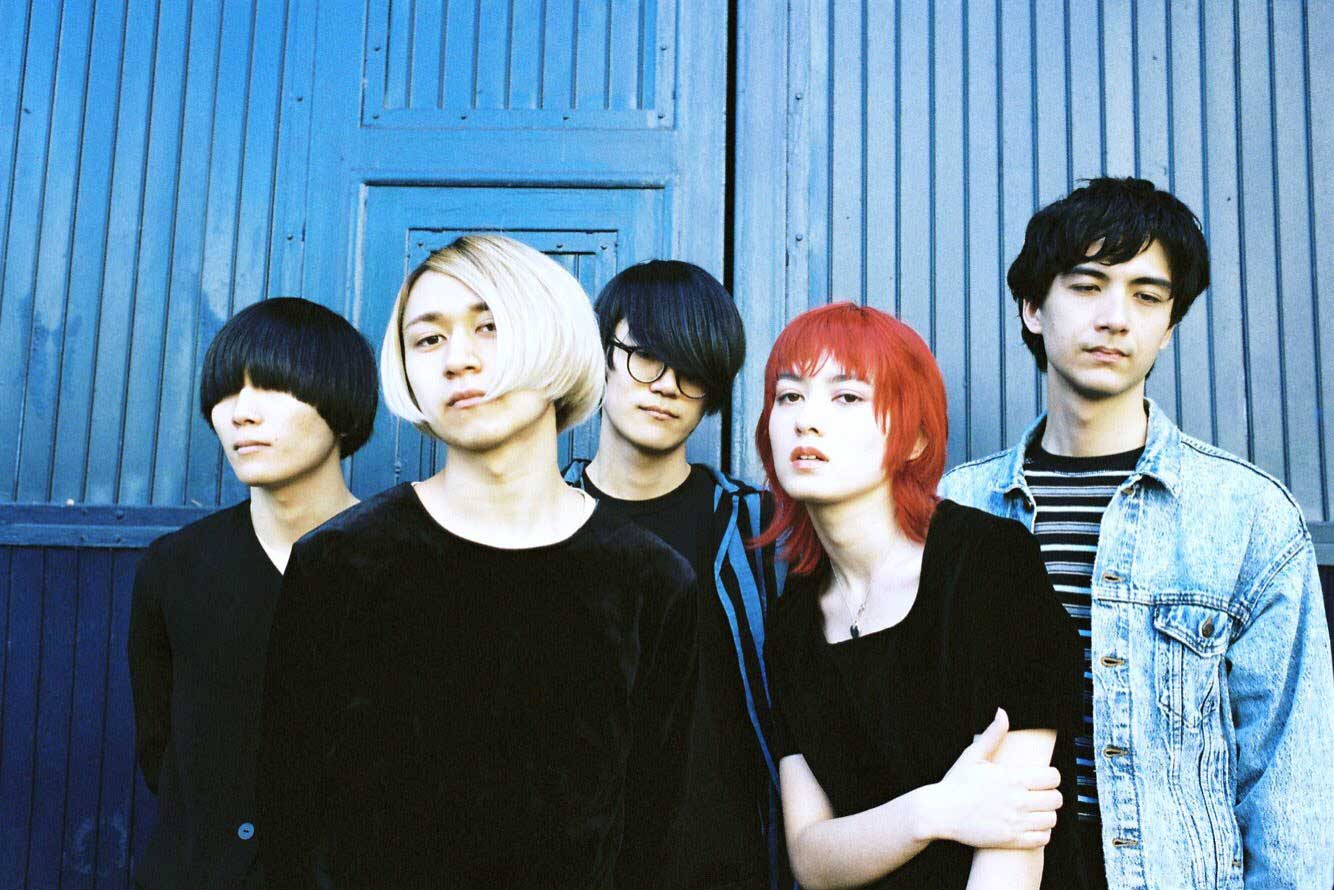 Luby Sparks: Japanese Dream Pop Band With A Distinctively Un-Japanese Sound
This post is also available in:

日本語 (Japanese)
Luby Sparks is not your average Japanese rock band. Their layered, wistful sound is reminiscent of late 90s Shoegaze but they have developed a sound that is all their own. Singing all of their songs English is not the safest approach for a young band in Japan, but they defiantly embrace their unique approach.
Dennis Martin: Thank you so much for taking the time for this interview. I first heard your music when I was in a small rock bar in Hiroshima while I was on tour in Japan. I heard a song being played with smooth, dreamy vocals and catchy guitar hooks so I asked Siri on my iPhone what it was. I was a bit surprised to find out it was a Japanese band.
Please introduce yourselves and let me know how your band got started.
Natsuki: Luby Spark is Natsuki (Ba/Vo/Composer)、Erika (Vo)、Sunao (Gt)、Tamio (Gt)、Shin (Dr) and are all between 20 & 23 years old. About March 2016, I decided that I wanted to play music so I searched for musicians in the college scene and also got introductions from acquaintances. From there I was able to put the band together. My vision for the band was to have male and female vocalists sing in English, 2 guitarists and make indie-rock that was influenced by 1990s British music.
I had a specific image for the bands looks, fashion and how the band would be perceived. Tamiyo is half Brazilian and half Japanese. Erica is half British and half Japanese. I wanted to form a band in Japan that people would not know the nationality of just by its appearance.
First Sunao and Shin and I met in a college club that specialized in black music. I wanted to stand out from the crowd so I didn't do classic funk or R & B, so instead, I did a Blood Orange cover band with other members of the club. From there Sunao and I really hit it off talking about our mutual interest in the band Slowdive. For fun, I went into the studio to record covers of Slowdive and MBV songs. So this was the beginning.
Slowly I began writing my own songs and recorded 2 songs before we started playing live. I sent those recordings to a cassette record label in Kansai, Japan. The owner of the label loved the music and decided to release it right away. All of a sudden we got an opening slot for a show including the Dream-Pop band The Belinda Butchers from the USA, Manic Sheep from Taiwan, and DYGL from Japan. So for that, we had Tamiyo join the band right away. I didn't even listen to his guitar playing but our tastes matched, and more than anything he looked cool.
After that, we performed at a festival in the UK and recorded there as well. After the first album was released our vocalist Emily left the band and Erica joined. Her voice was a perfect match but more than anything I really loved her worldly perspective. Up to that point, we had 1 album and 1 EP and opened for international bands touring Japan like The Vaccines, Yuck, The Pains of Being Pure at Heart and many others.
Dennis: I have been recording and touring in Japan for many years and haven't really heard a Japanese band with a sound like Luby Sparks. Your sound definitely seems to be influenced more by British Pop than by Japanese Pop or Rock Music. What are your influences?
Natsuki: Absolutely true – mainly British rock. For the first album, it was artists like Yuck, who is a producer, The Jesus and Mary Chain, My Bloody Valentine, Ride, The Smashing Pumpkins, Beach Fossils, Exlovers, The Smiths, and Suede. For the latest EP, we were influenced by The Cocteau Twins from our favorite label 4AD, Lush, Pale Saints, The Cure, and Curve.
Almost all of the bands we were influenced by are British. I tend to like British bands more than American bands because they tend to have a cloudy darkness. Even if bands from both countries played the same genre, I am sure the British band would be darker. As far as Japanese influences go, I like the band SuperCar.
My goal was to sublimate the music from the 80s and 90s. I learned from my parents about bands like The Talking Heads, XTC, New Order, The Police, and Sade. I am searching every day for ideas from New Wave bands like these.
Dennis: Since your music does not have a typical Japanese sound I would think it would be harder to grow a fan base in Japan, but you seem to be doing very well. What are some of the challenges you face playing your style of music in Japan?
Natsuki: When I started, I did not imagine the band would last this long or that many fans would come out to see us. But as we proceeded, we realized that in Japan there were very few bands that had a sound like ours or bands that survived using English lyrics since the 2000s. So I thought we had a chance.
Japan has a lot of similar bands coming out as soon as one genre becomes popular so it's easy for a scene to become boring. Once a scene becomes very popular, another becomes obsolete. People tend to like shallow music. So in this situation, it's kind of a challenge to develop a sound like ours, but the fan base has grown little by little.
Young people now, like the young people who were around my university listen only to one genre like only Japanese rock music, or only J-Pop, or only Western Pop, etc. So the people who tend to like our genre is small. However, young people who only listen to Japanese rock music have unexpectedly begun to like us. They have never heard music like 90's shoegaze, so it may sound fresh and new.
So with more and more people getting to know about us, I hope they can find out more about our musical roots and that will help the genre to spread out wider.
Dennis: I have heard Luby Sparks referred to as a Shoegaze or Dream-Pop band. Personally, I feel those types of labels are limiting and try to put a band in a small box so it is easy for people to understand. How would you describe your music?
Natsuki: Certainly, if you separate it part by part, our music has elements of Shoegaze. But I am not really fond of being called a Shoegazer, and the artists who actually influenced us are not just Shoegazers, but also guitar pop, grunge, new wave, and alternative bands. The band is not a single genre, but an axis, and it is ideal for us to be able to move back and forth between styles like The Cure and Radiohead.
The box called "Dream Pop" seems to be small, but it is surprisingly large. Dreamy sounding pop music, that's what I think it is. In that box sometimes you can include a regular pop song, dreamy R & B, or a post-punk song.
I don't really want to brand our genre, but I think it's okay for listeners to put us in a box called Dream Pop.
Dennis: There aren't too many Japanese bands that have all of their songs lyrics written in English. Why did you decide to write in English instead of Japanese?
Natsuki: When I started writing music for this band, I never even thought for a second of using Japanese lyrics. I naturally wrote the lyrics in English. This may be because when I was growing up we only listened to Western music and I almost never listened to Japanese music. My parents liked New Wave and Acid Jazz, so I was influenced by them in music, movies and so on. Because of that, it was not the Japanese lyrics but the English ones that were familiar to my ears.
Also, I thought that for the genre we are playing, the pronunciation of English sounds better for melodies. By using English, which is a common language worldwide, I also wanted to make music that would be accepted outside of Japan from the start. Later, I would like to work in Asia, America, Europe and so on.
Dennis: How does that affect your Japanese fans? Do you think they would prefer if you sang in Japanese?
Natsuki: From time to time, some fans and people in the industry would ask me, "Can't you sing in Japanese?" Or "I want to listen to Japanese songs". The worst thing was when I went to speak with a major record label about working together they said, "We would like to work with you but I want you to write some of the songs in Japanese." I immediately refused.
To be clear, we have no plans to do any Japanese songs in the future. I don't put that much emphasis on the content of the lyrics, as I mentioned earlier, it might be because I listened to Western music growing up, and listened to the beauty of the melody itself prior to the content of the lyrics.
But when I look at the lyrics of my favorite bands, many are just very simple. I also make lyrics based on melody and how it sounds. There is no band that is getting big in the current Japanese music scene with all their songs in English.
I think the band DYGL, is amazing and doing well. Japanese tend to care about the lyrics too much which I don't really agree with. Of course, I care about the content of my lyrics, but I don't think it's necessary to ask an audience to empathize with the meaning of the lyrics. I am trying to have my lyrics feel like they have been cut out a single movie scene.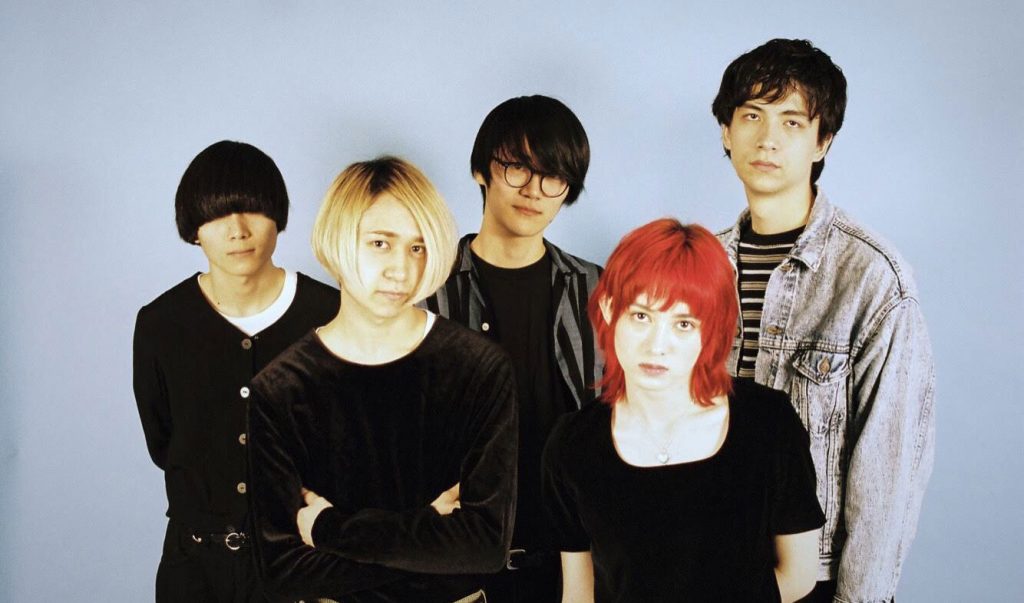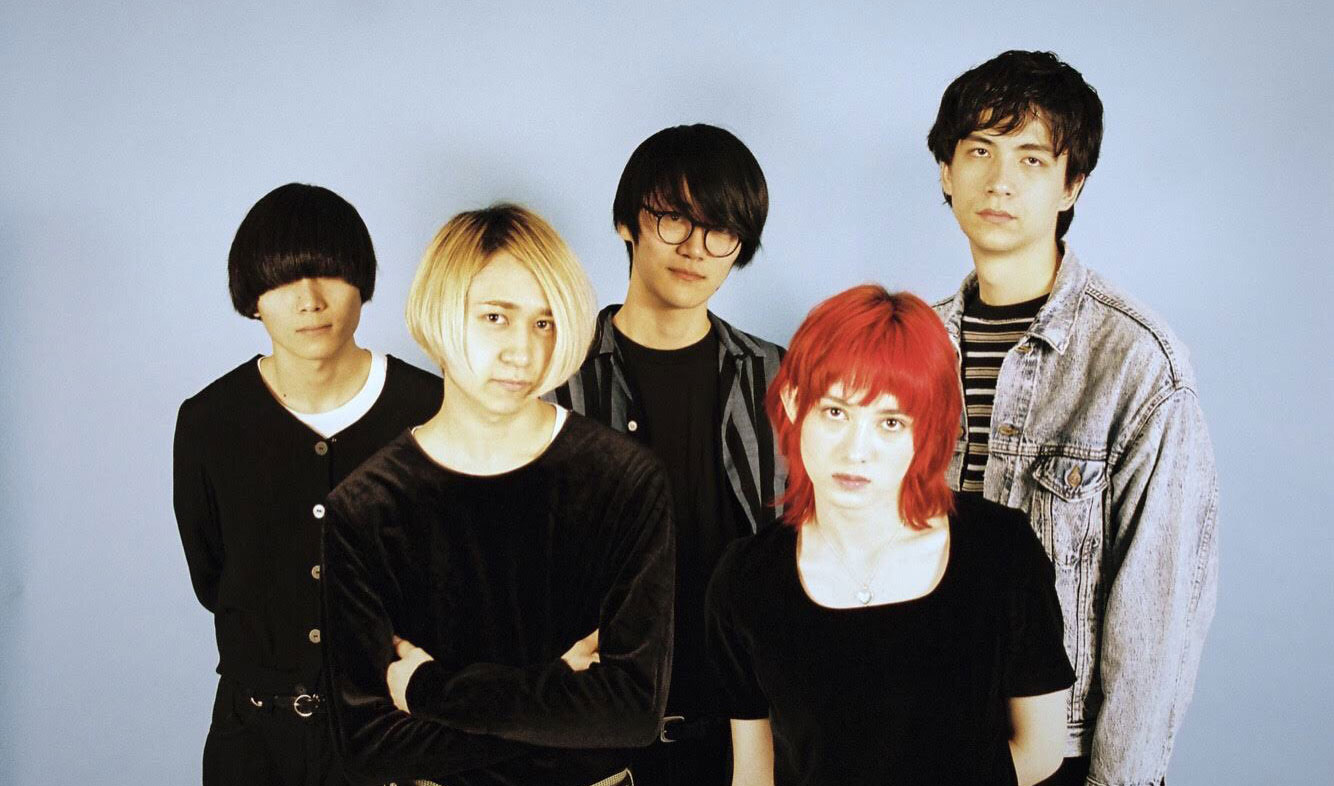 Dennis: "(I'm) Lost In Sadness" really has a beautiful flow. The fade-out from "Look on Down from the Bridge" is a perfect way to end. Can you tell me a little about the recording process for the EP? Where did you record it? What were the sessions like?
Natsuki: Just like our first album, this EP was produced by the former member of Cajun Dance Party, Max Bloom who is the leader of the British band Yuck. Yuck is a favorite band for all of us, and for me, it was a band that I admired for a long time.
I wanted to make songs like them and that's how Luby Sparks got its start. When we started this band, we had the opportunity to open for Yuck's 2017 Hiroshima tour. So we immediately made friends with them, and we hung out together every day for about a week. We had Max listen to our audio files, then he suggested that he could mix it. He also accepted our offer for him to produce the album. So we did the recording at his home in London.
For this new EP, we had Max come to Japan and we recorded for 10 days using the private studio of our acquaintance in Tokyo. I think we spent a lot of time recording. This EP has only 4 songs and we spend 10 days to record it. First 2 days on drums and bass, vocals, percussion and keyboards on the last day, and about 7 days for guitar overdubs. We carefully created a "wall of sound" to be woven with the guitar, putting the importance on the guitar ensemble and tone.
The first song completed from this EP was "(I'm) Lost in Sadness". We were constructing an epic song like Radiohead's "Paranoid Android", and it turned out to be over 7 minutes long.
This song has a lot of unexpected moments and was influenced by Lush, Smashing Pumpkins, Chapterhouse, and the mid-era stuff of Supercar. With this song as the core, we were able to build the flow for the other 3 songs.
The opening song "Perfect" is a pop song that has a similar vibe as our first album, so the fans of our first album won't feel left out (laughs).
The second song "Cherry Red Dress" is a song that I particularly like, influenced by the Cocteau Twins. Erika's harmonies were added in with the main melody to create a floating feeling. This is the first time that we used a drum machine. We were going for a mechanical style beat with live percussion added over it.
The last song "Look on Down From The Bridge" is a cover of Mazzy Star. It was an idea from ​​Erika. I was thinking about how Slowdive always blast Syd Barrette's "Golde Hair" at the end of each of their live shows. We decided if we do a cover, it should be a funky song that makes bold arrangement changes. So we chose this song.  
Dennis: Although there is the Brit Pop influence in your music, I think that people in the USA would really love your band should they have the chance to hear it. Especially in Brooklyn, NY! Are you hoping to tour the USA one day?
Natsuki: I have only played in the  UK twice, and both experiences were totally different from the reaction we get from audiences in Japan. Our genre is not particularly easy to groove along with, but I was surprised that they screamed and cheered all the way through. It felt really good to play.
When people from the United States and other countries come to see us we get a great reaction from them. It makes it easy to play. I think Japanese people tend to listen to live music more quietly.
Brooklyn, NY is exactly the place where many indie bands that we were influenced by from the late 2000s come from. I've always had a longing for Brooklyn and also London. This is the place that all my favorite bands are active, like The Drums, Beach Fossils and Wild Nothing of Captured Tracks, and The Pains of Being at Heart (who we played together in Japan).
Of course, we love to tour. I heard from Max that they recorded Yuck's album in NY with a famous local producer. He said it was hard but they learned a lot. We are thinking about challenging ourselves to record in NY next. And our goal and dream since our band formed is to play at KEXP in Seattle.

Dennis: Thanks again for doing the interview and it was great getting to know you more. I am looking forward to whatever comes next for Luby Sparks!
Follow Luby Sparks: Website • Instagram • Youtube • Twitter • Facebook • Spotify
This post is also available in:

日本語 (Japanese)