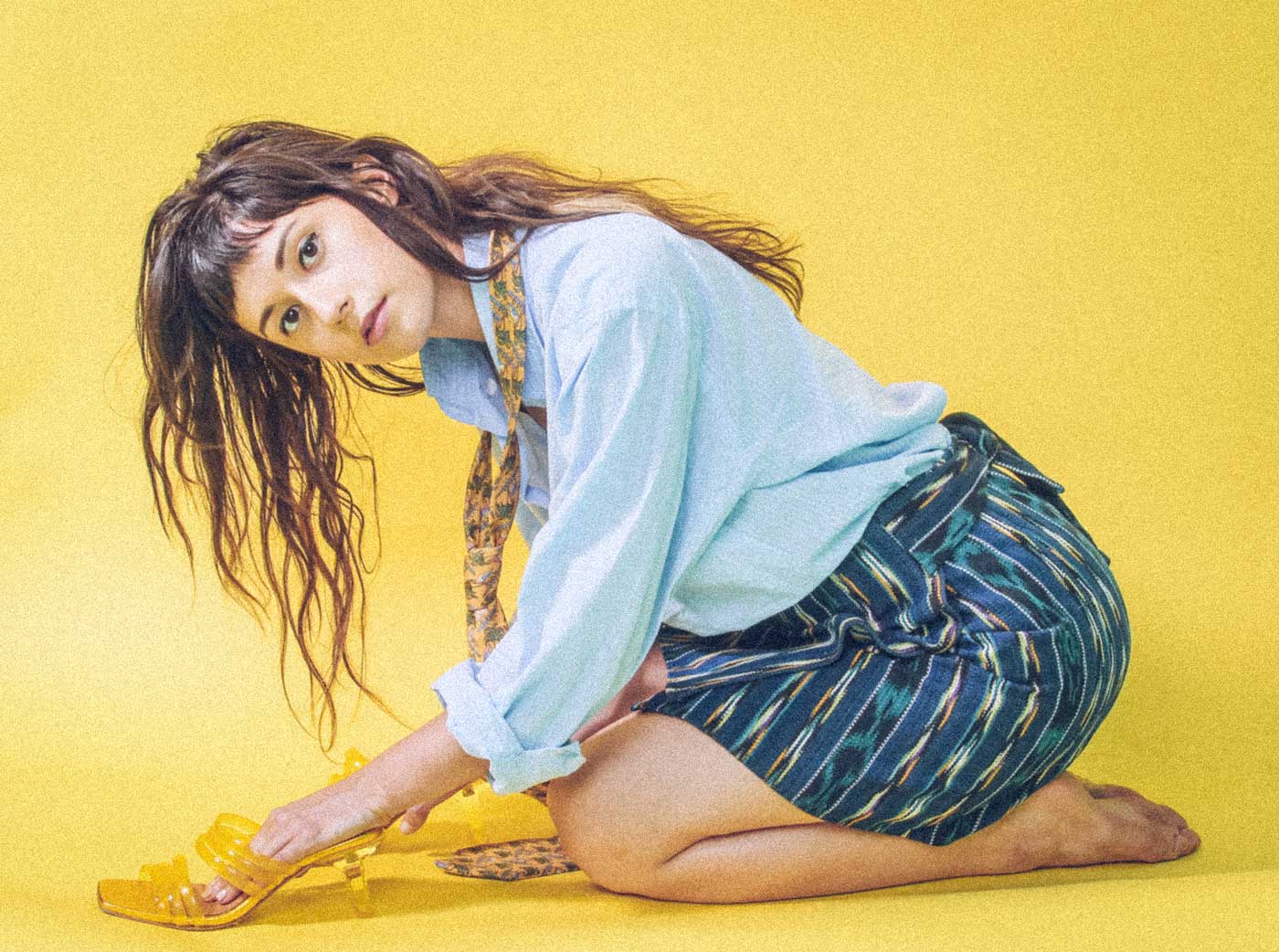 Interview: Actress Stephanie Hunt Debuts Indie Pop Project – Buffalo Hunt
When we get to know an actor or celebrity for one type of role it can be surprising when we see them doing something that is unfamiliar. Many actors have made albums and performed with bands, and it is fair to say that they may be met with a bit more skepticism just because of people's preconceived expectations. Even musicians that make an album in a new style or genre will often get some pushback from fans who just want them to be the same as they were before. But I think we are in a time where more and more people are having multi-path careers and pushing those boundaries. Buffalo Hunt, a.k.a. Stephanie Hunt is the perfect example. While mostly known for her acting roles on shows like Friday Night Lights, Glee, Californication, and others, she also has a thriving music career. Stephanie is one-half of the cabaret duo, Nancy & Beth with Will & Grace actress, Megan Mullaly and also a member of the indie-pop group, Pope Coke. She even has an experimental psych-rock band with members of the Black Angels called, "Ghost Songs".
Buffalo Hunt is Stephanie's new solo project where she is once again taking a new path and developing her own unique musical voice. Her debut album is called, "Ambitions of Ambiguity", which Stephanie describes as a "modern blend of psychedelic pop, Laurel Canyon-style songcraft, and midcentury honky-tonk touches". And from what we have heard – all of those things are intertwined into a well-crafted, pop album that builds on her diverse talents. Her single "Walkin' In a TV" gives us a glimpse of her life in Los Angeles with all its' ups and downs.
I sat down with Stephanie Hunt (virtually) to discuss the new Buffalo Hunt project and how she manages to juggle all of her creative projects.
"Walking in a T.V." is a great song and has so much relevance right now. You mentioned that you have recorded the song a few times but it wasn't until this recording that you found what you were looking for. What type of transformations did the song go through and why do you think it took time to find it?
I'm the kind of person who lets collaboration dictate what the outcome of a song will be, so based on who I was playing "Walkin' in a T.V." with, the song style would change to support the strengths of the backing musicians- and what seemed genuinely inspired in the moment.  The first recording was with my sister and only had a violin and harmonies and was very ethereal, then I recorded it like a 60s psych lazy rock song with some other friends in the valley in LA.  For me it is more fun to keep a song alive and let it transform, leaving room for the fact that what is in my head may not be the only right answer.   Somehow when Alejandro Rose-Garcia (Shakey Graves) and I were recording W.A.T.V at 4 o'clock in the morning the proper vibe set in, it may have helped that he also had a love/hate relationship with L.A.
Does Los Angeles really give you anxiety?
I think it gives everyone anxiety, at least at first!  It is a place that I found to demand extreme focus and intentionality to be able to relax.  That being said though, I know how to relax and have a good time in Los Angeles and have created a really sweet community of friends and collaborators that make the city very near and dear to my heart.  
Having careers that span both acting and music must be incredibly exciting but also bring up some unique challenges. How have you been able to balance both of these creative careers?
Well, both acting and music careers allow for a lot of downtime – if you're not in the big time, which I am not at this point.  So to me, they actually feel like the same choice of lifestyle; to be creative and see what emerges out of that.  I really enjoy continually reminding myself that I don't know all the answers- and that has been a very liberating way to find balance.
Buffalo Hunt is quite different from both of your other projects, Nancy and Beth and Pope Coke. While both projects show incredible range, your solo work is much more ambitious in theme and style. What inspired you to make a solo album and was there a conscious effort to make something that was very different from your other projects?
Thanks for listening to all of the different projects!  Buffalo Hunt is a lot more personal than any of my other collaborations.  Writing songs for Buffalo Hunt is not really optional to me, it happens whether or not I emphasize it- I have worked on it in the background while doing everything else for many years.  I wouldn't say that I decided to make a solo album but rather I decided to finally validate my own solo work that I had already been doing.  The shift for me has been in allowing the songs to be an offering to others and not just a sanctuary for myself.  Also, I finally met the right musicians to play with which has been a huge part of it all coming together.
This has been a very difficult time for artists around the world. What have you been doing to try to stay connected to fans and to find new ones when live performance has not been an option?
I decided to release Ambitions of Ambiguity my first ever album in the midst of the pandemic because I wanted to feel like I was connecting to people.  Listening to a record is kind of like hanging out with a person and having deep conversations.  It has been really sweet to have friends, family, and strangers reach out and reflect on songs they enjoyed from the album- it has proven to me the magic of recording and how it can create moments that transcend space and time.
Besides the new album coming out do you have anything new on the horizon that you are excited about?
I am already starting to record my next album, and have more music videos I will be releasing soon.  I am also doing collaborations with local artisans in Austin making fun merch that I will launch in December.  Right now feels like a very fruitful time for creativity.  Ya know the whole thing about the Renaissance coming after the plague…I feel that coming and I am a die-hard optimist.  I mostly am looking forward to finding new ways to inspire myself and feeling the ripples and human connections that come from that.
______
You May Also Like
___________________