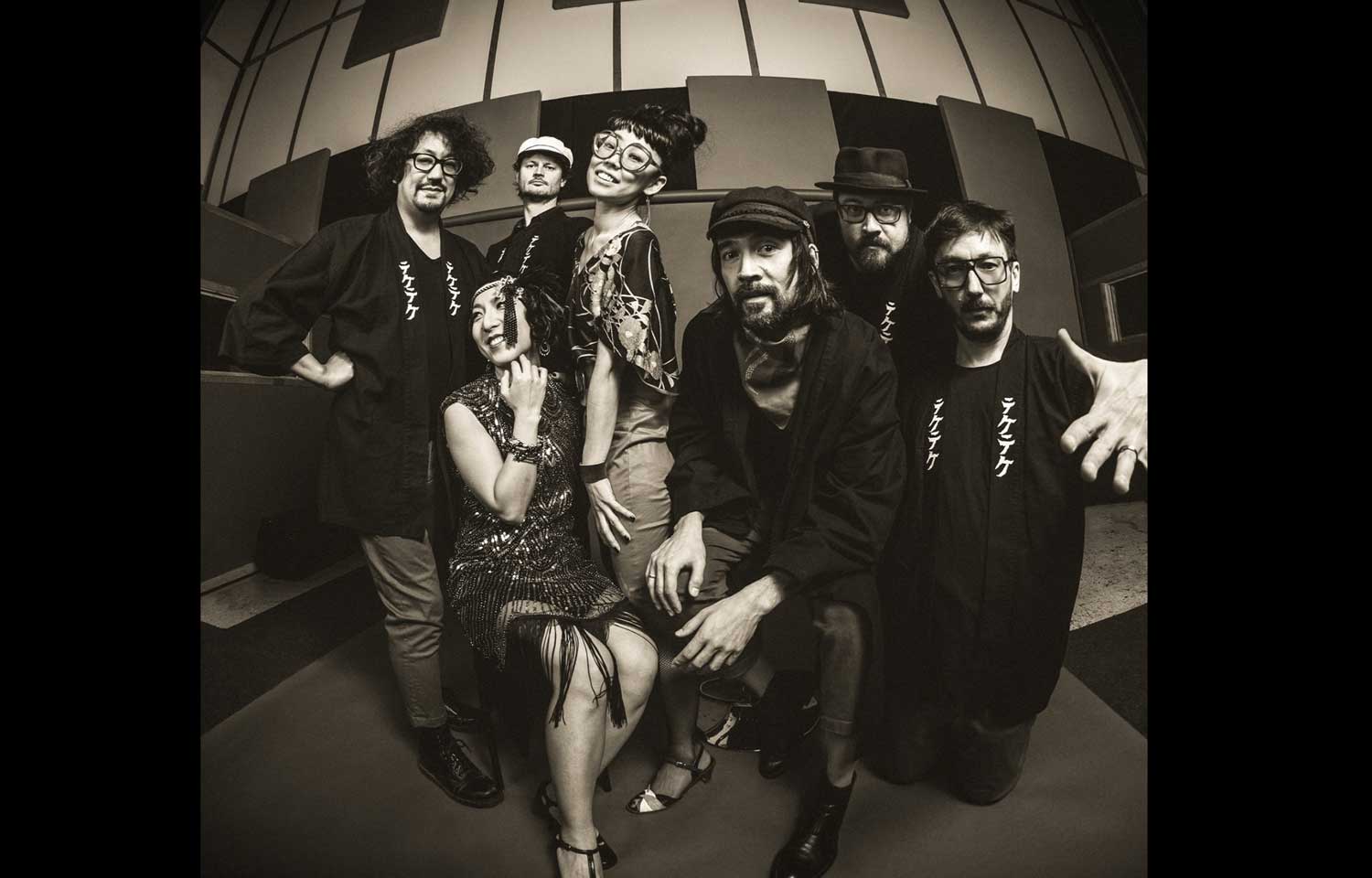 Japanese Psych Rock Band TEKE::TEKE Announce New Album, "Shirushi"
Back in December, we had the pleasure of interviewing TEKE::TEKE, the Montreal-based seven-piece Japanese psych-punk band. They have been quite busy since that interview and have announced the release of their forthcoming album "Shirushi" – out May 7th. They have also released the outstanding single and video for the track "Meikyu". The title means "labyrinth" in Japanese and will take you down winding tunnels of hypnotic, sonic wizardry. TEKE::TEKE is one of the most musically adventurous groups we have come across and this song might be their best yet with a heavy dose of psych-guitars, a trombone solo, screeching flutes, and a dazzling vocal performance by Maya Kuroki.
About "Meikyu" TEKE::TEKE said:
"Musically, we wanted a fast-paced repetitive pattern that would have a hypnotic and unnerving effect," the band explains. Vocalist Maya Kuroki continues, "the song tells the story of a young character trying to escape the grasp of a twisted spirit that took the form of a labyrinth-like mansion in a psychedelic atmosphere, slightly inspired by visuals from Japanese art-horror flick 'Hausu.'"
"Shirushi" ("sign of big changes to come"), was inspired by the Japanese art of kintsugi, also known as kintsukuroi, which is the art of repairing broken pottery by fusing the pieces back together with gold dust, silver, and platinum lacquer. "The Japanese language allows for visual, colorful poetry, and the lyrics tell a story with a lot of different colors, strong vibes, and emotional themes," Kuroki says. The music of TEKE::TEKE is very visual and while it defies cultural boundaries, hearing about the inspiration from traditional Japanese folk art gives it an entirely new dimension that makes it even more compelling.
"Shirushi" is out on May 7th – definitely lookout for this one!
Follow TEKE::TEKE: Website | Instagram | Facebook | Spotify
Listen to "Meikyu" and other Trend & Chaos picks on our Spotify Discover Playlist.
You May Also Like
___________________