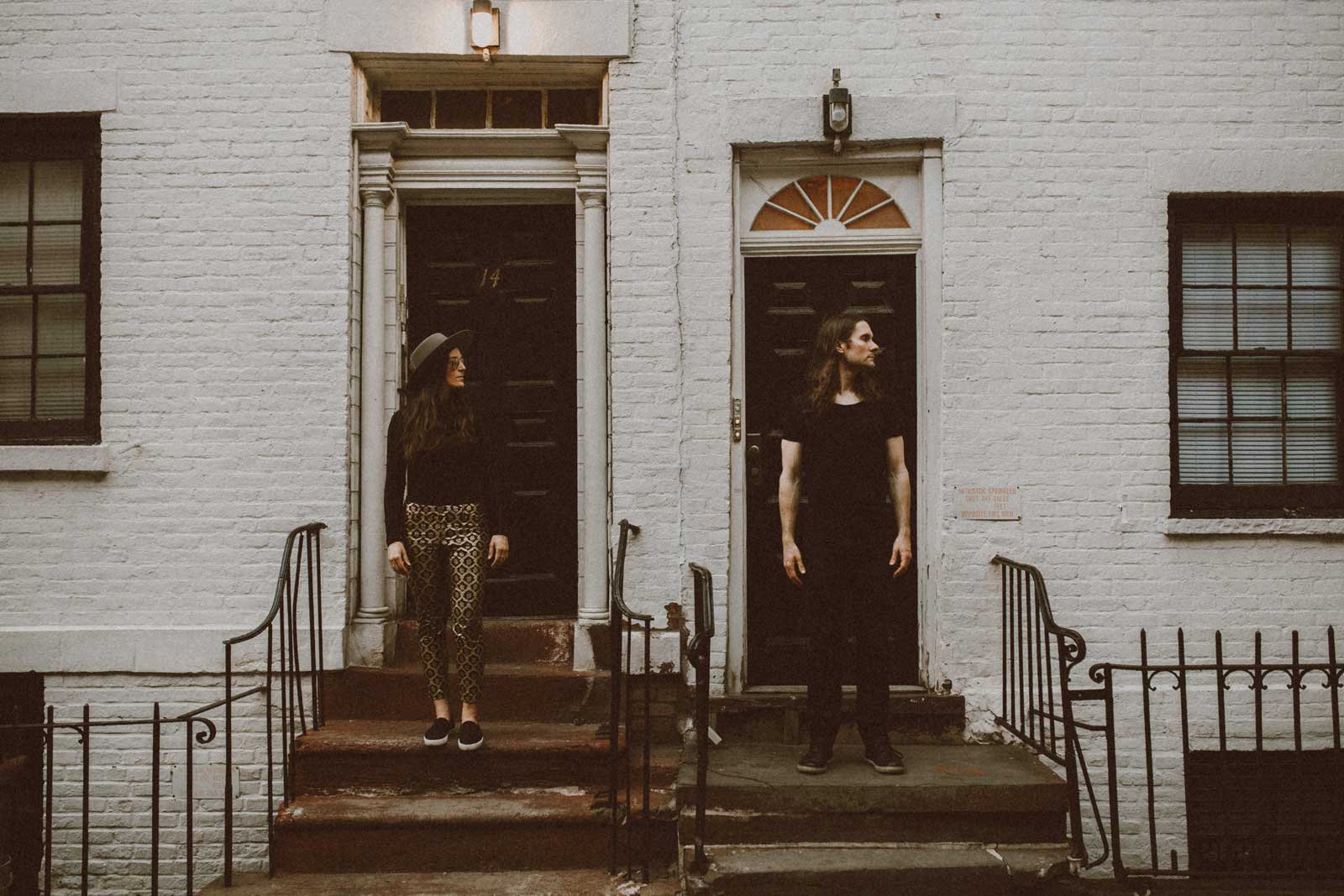 The Bergamot Release "One Mile", A Dreamy Anthem of Hope
This post is also available in:

日本語 (Japanese)
Can music save the world? While not claiming that it can, The Bergamot's new single, "One Mile," is a dreamy anthem of hope that asks us to change the world through a localized perspective. The song and its inspiration, The Bergamot's upcoming documentary "The State of the Unity" shows us that what happens within just one mile of ourselves has everything to say about the joys and struggles that all people have. Unity forged in the community is a means to unify all the world over, and The Bergamot is hoping to take us there. The documentary was filmed in all 50 states, over 50,000 miles, in 2016 in the search of unity.
The Bergamot is an American indie-folk-rock band based in Brooklyn, New York. The two founding members and songwriters are husband and wife Nathaniel Paul Hoff and Jillian Speece. The Bergamot got their first big break when they began working with producer/engineer Matt Wiggins (London Grammar, Glass Animals, Adele) in London which led to the release of their single "P.D.R." This song quickly gained The Bergamot attention, getting featured in The Daily Record, People Magazine, and The Daily Mirror. The full-length album "Mayflies" is set to be released summer 2019.
The song is a fragile indie-folk track that blends electric piano and dreamy arpeggios with lush vocals and cascading drums. The duo's songwriting prowess and extreme attention to detail can be seen in the accompanying music video for "One Mile" which is a beautiful, black & white animated video that was inspired by the early work of Al Hirschfeld.
When I asked Nathaniel to send me a little information about the recording process, I was pleasantly surprised when he sent me a full page of information detailing everything from the bell synth patches he used in his Nord keyboard to the signal path he used for the blues harmonica part that doubles the synth (Neumann U47 -> Neve 1073 -> Apogee Symphony). When speaking about his guitar rig, Nathaniel stated that "The guitar recorded was a Gibson Les Paul 1956 VOS with cream soap bar pickups into a Carr Mercury amp. I am a purest when it comes to this setup – no pedals – just some reverb and that's it." This dedication to songcraft and passion for the recording process makes listening to the music of The Bergamot even more enjoyable.
While some may look at a song like "One Mile" and cast it off for its message that, at first glance, may seem cliche… perhaps this impression only means that songs like these are something that we need more of.
"One Mile" was produced & recorded by Matt Wiggins in London and Mastered by Randy Merill at Sterling Sound.
"The journey forward begins right now for us all, one mile at a time."  – The Bergamot
Follow The Bergamot: Website • YouTube • Instagram • Spotify • Apple Music 
This post is also available in:

日本語 (Japanese)