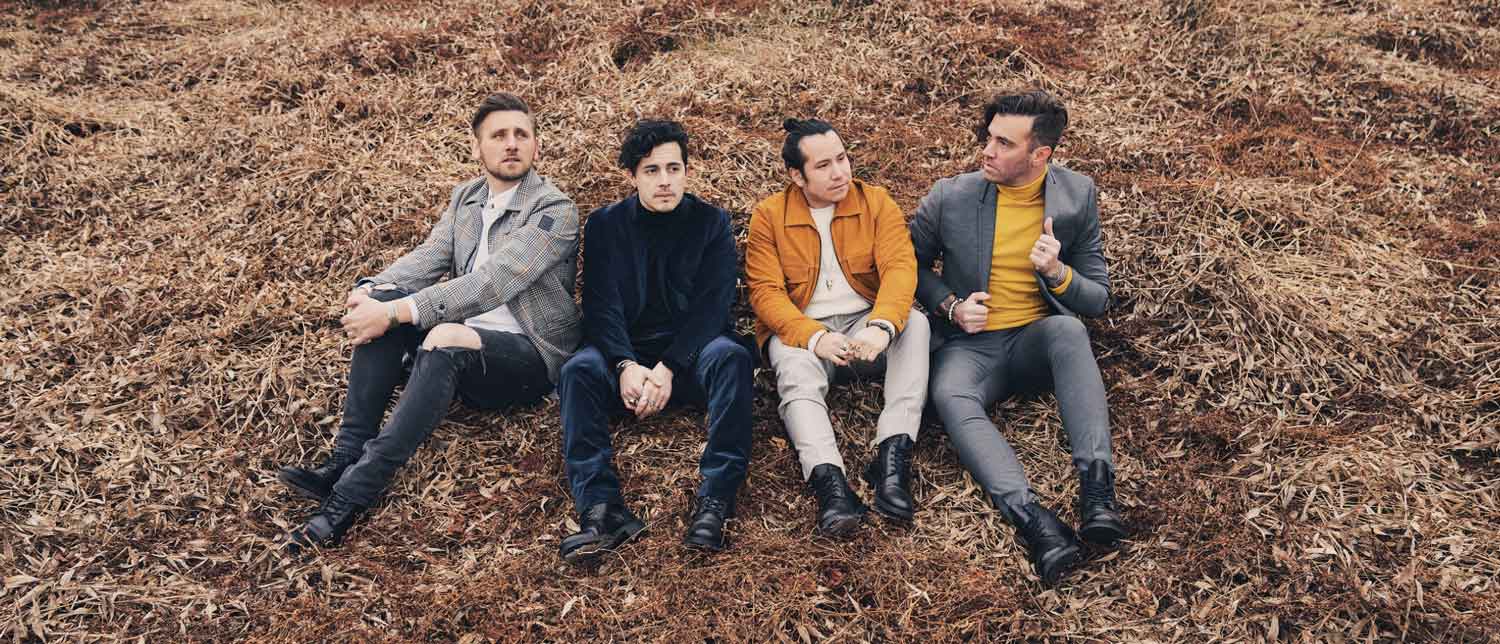 American Authors Share Anthem For The "Champion" In Your Life
This post is also available in:

日本語 (Japanese)
Bands usually don't just start out by getting into a room and immediately discover the magic chemistry that defines their sound that produces hit after hit. More often than not, it takes an extreme amount of trial and error, discourse, frustration, and experimentation until a band finds out who they really are. Brooklyn based band, American Authors are a great example of this. When they started out in 2012 they were just searching for the exact formula that would eventually launch them into platinum-selling status.
"We had to go through all of these experiences and moments of experimentation to reach this body of work, which is the most genuine and pure thing we've ever done. It encompasses every season of our music: the ups, the downs, the highs, the lows, and everything in between. We let go of where we started, fell into the place of writing from the heart, and captured what came out naturally." – Zac Barnett
American Authors have harnessed their success and used it to develop as artists, always searching and refining their sound. You can hear that progression from their first album " Oh What a Life" that featured their triple-platinum hit, "Best Day of My Life", right up to their latest single, "Champion".
"Champion", features rapper Beau Young Prince, and is a defining track that shows American Authors turning the page once again, exploring new sonic territories while still maintaining their identity as true masters of the stadium pop anthem.
"Champion is a song about that special person in your life who stays by your side no matter what. I know for me there's plenty of days where I feel defeated or down but I know I can turn to my girlfriend, the guys in my band, or even my mom to be the champion I need to pick me back up." – Zac Barnett
American Authors are joining forces with Magic Giant for the Band Of Brothers Road Show Tour starting in January 2020. Check their website for ticket info.
Follow American Authors: Facebook | Instagram |Twitter | Soundcloud | Website 
Listen to "Champion" and other Trend & Chaos picks on our Spotify Discover Playlist.
You May Also Like
___________________
This post is also available in:

日本語 (Japanese)