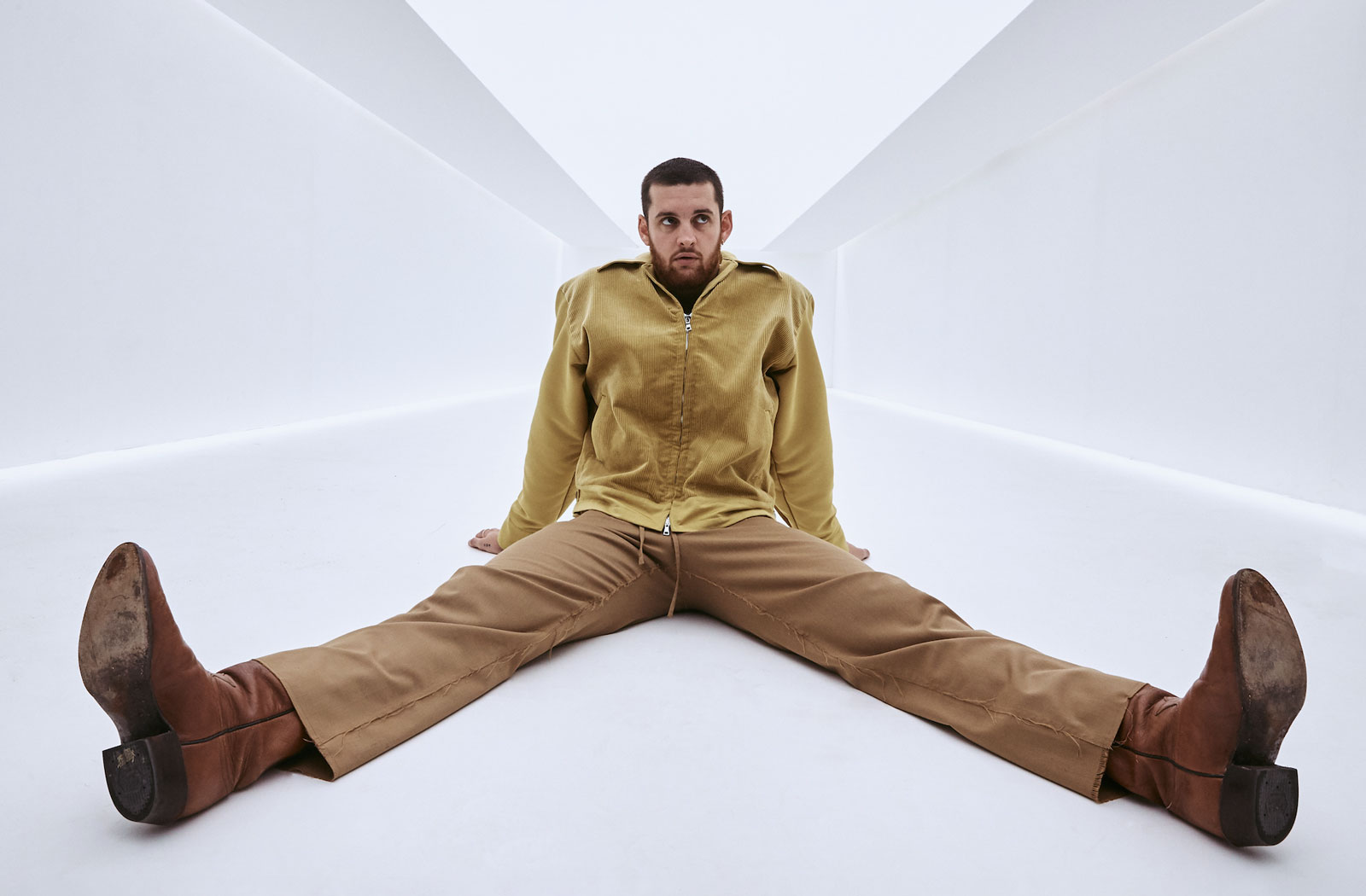 BabyJake Shares Classic Rock Inspired Single, "Blue Cellphone"
The music industry has always preferred to keep artists in tight boxes so it is easier to market and segment their audiences. But more than ever before, artists are genre-bending and going wherever their creative vision takes them, regardless of industry norms. Florida based artist, BabyJake, is a great example of this. His new single, "Blue Cellophane" is a rock-inspired ballad that shows an entirely different side to BabyJake's previous chill, hip-hop releases. BabyJake has an incredible sense of timing and melody so it is no surprise that he would thrive with a classic sounding song backed by a live band.
The live version of "Blue Cellophane" recorded as part of the Vevo DSCVR Artists To Watch 2020, an annual series highlighting those that are shaping the future of music. It is an outstanding performance and stays very true to the original track.
"My goal is to reach out to people and connect to their hearts the way my lyrics connect to mine. You don't have to have the same experiences to have the same feelings." BabyJake
"Blue Cellophane" is one of our top picks of 2019 and would be a great playlist addition.
Follow BabyJake: Facebook | Instagram | YouTube | Twitter | Spotify
Listen to "Blue Cellophane" and other Trend & Chaos picks on our Spotify Discover Playlist.
Blue Cellophane
When I come down
I can't feel a thing inside except my bones
And she don't mind
As long as I'm alive when they get back at home
Goes to show that no one cares about no life except their own
Even though, I've given every thing I've got, I still don't know
If I'll ever be painless
If I lessen my dose
Man, I wanna go places
That most people don't go
Blue cellophane, my own escape, I'll be fine till it's gone
Will I ever be painless?
Or will I go on?
When I come down
I don't ever feel okay, I feel afraid
That she'll come back
And with her, she'll be bringing all my worst mistakes
Goes to show that no one cares about no life…
You May Also Like
___________________