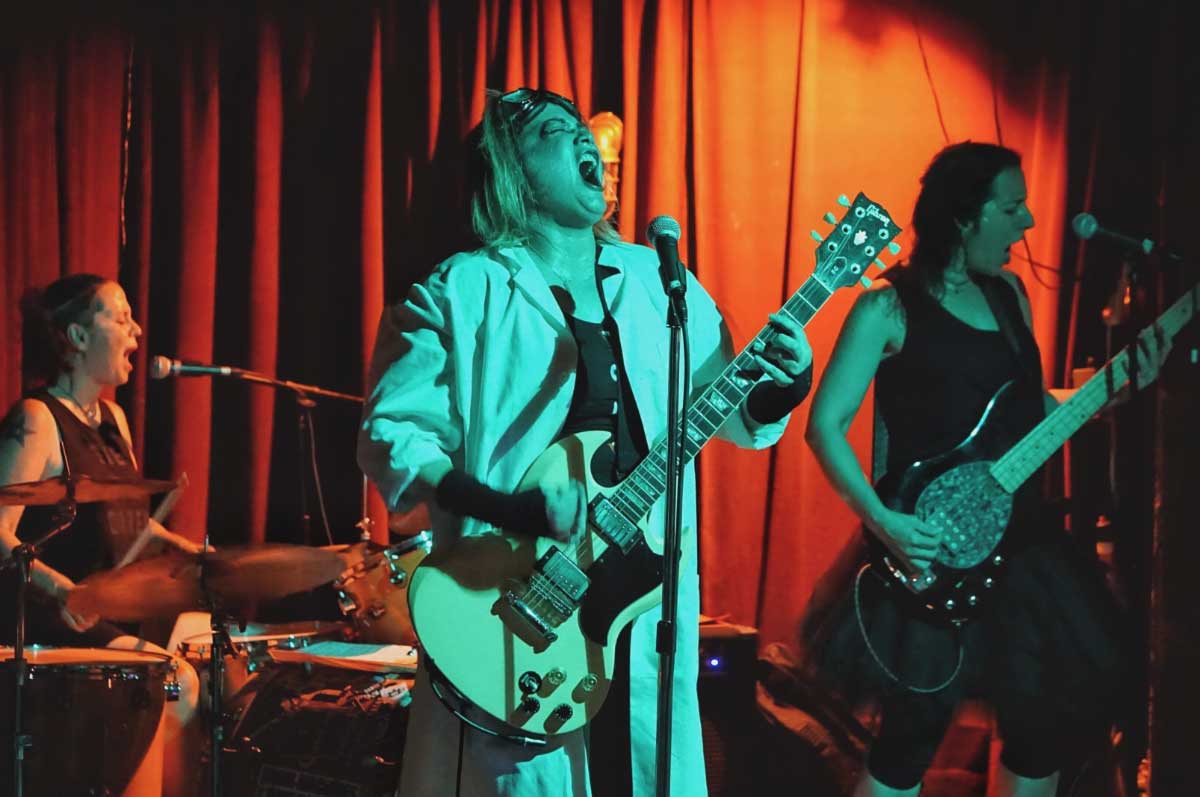 LA Punk Rockers, Drama Dolls, Share "Yes Man"
When "Yes Man" by the Drama Dolls was submitted to us, I hit play on the track and started reading the band's bio. The track started playing, medium tempo, chugging 8th notes on an electric guitar to a simple rock beat – it seemed like just another indie rock submission. Then I read the first line of the bio – "Somewhere in between the Misfits and the Bangles, or a love child of the Ramones and the Go-Go's, Drama Dolls fills a void in our musical souls we didn't know we had." That made me curious!
Just at that moment, the vocals kicked in. Just a simple verse of "Yeah, Yeah, Yeah" sung by each member of the band in turn which repeats for a slightly disturbing amount of time as the singers add various degrees of almost comical inflection. It was quirky and kind of cool but it was making me a bit uncomfortable. I was just about to stop the track when the Drama Dolls nearly ripped my head off. YEAH! I'll let you experience that part for yourself.
About "Yes Man", Drama Dolls said: 
"Yes Man is about the people that say yes when they should probably say no."
The Drama Dolls are 3 women named, Doc Egg, Scrambles, and TKO. This band is the real deal! And apparently can make a killer omelet(?).
Follow The Drama Dolls: Website | Facebook | Instagram | Apple Music | Spotify | TikTok
Listen to "Yes Man" and other Trend & Chaos picks on our Spotify Discover Playlist.
You May Also Like
___________________