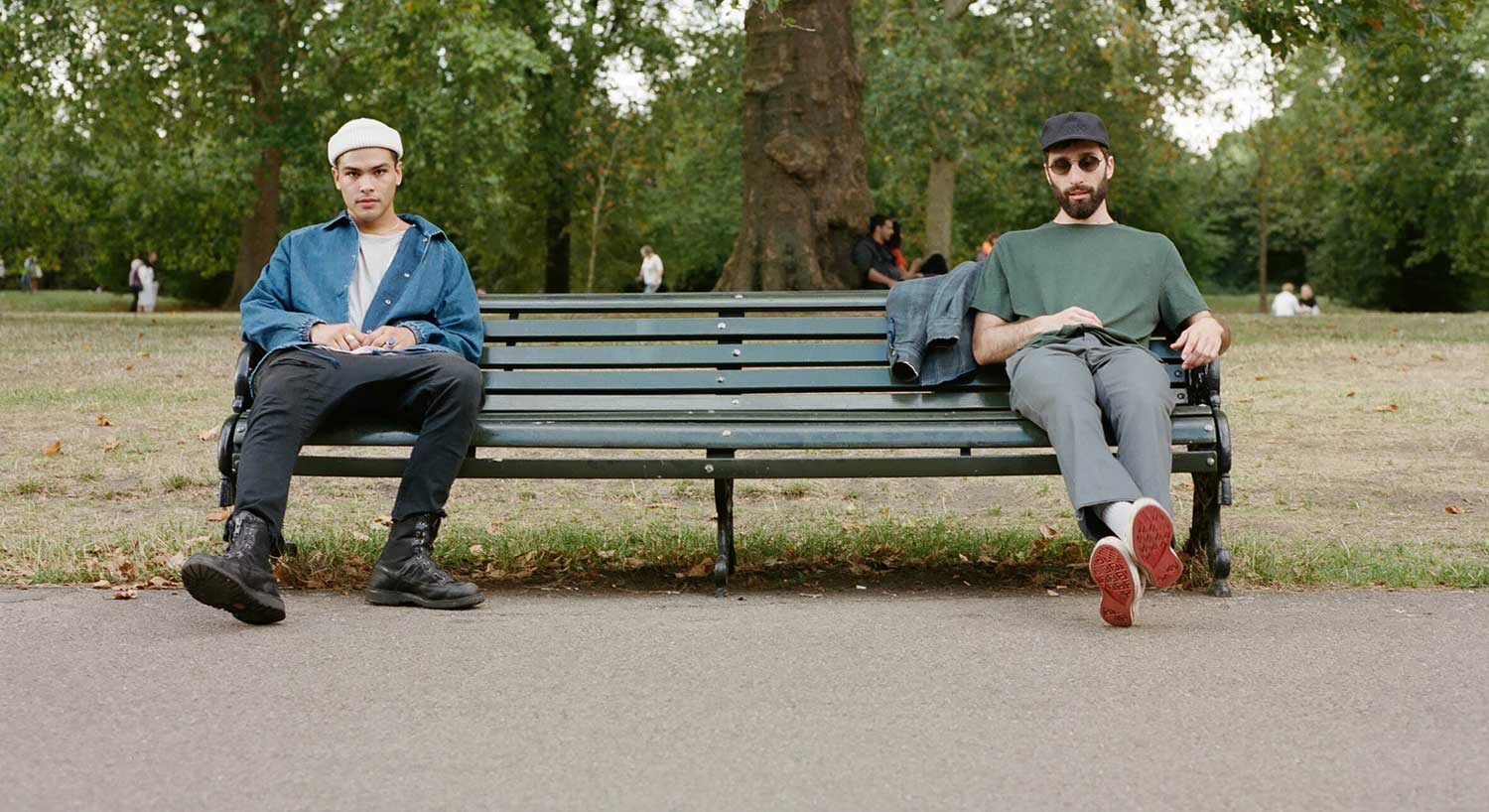 Electronic Soul Duo FARR drop Anxiety Anthem, "Paranoid"
This post is also available in:

日本語 (Japanese)
Are you paranoid? If so, then the electronic soul duo, FARR, have written an anthem for you. "Paranoid" is a soulful, alternative pop track that contemplates those uncontrollable feelings that arise when you feel you are not in control of the situation.
Vocalist Roméo explains:
"A couple years back Linden and I were in London around Glastonbury weekend. We hadn't seen each other in a few months and had a bunch of music to catch up on so we started a few new ideas. That same day my ex was going out with some of my friends for my best friend's birthday and I had this pit in my stomach that she was gonna try to sleep with one of them. I spent the whole night in the studio freaking out, checking my phone every five minutes, and Linden started playing this organ in his studio kitchen. We started going back and forth and ended up with 'Paranoid', which is essentially about my incessant day to day worrying. It's an anxiety anthem."
Whether you have this type of anxiety or not this song is a must-listen. The chorus hook in "Paranoid" is as catchy as anything we have heard this year. Roméo's vocals are drenched in D'Angelo like soul and the track has a timeless groove with an uplifting energy that is sure to help relieve some of that end of summer stress.
Definitely check out the song on Spotify or other streaming sites as well, we prefer it to the video, which has dialogue and a comedy break in the middle that you may or may not care for.
We don't have a rating system but if we did we would give "Paranoid" by FARR all the stars.
Follow FARR: Facebook | Twitter | Instagram | Spotify | Apple Music
Listen to "Paranoid" and other Trend & Chaos picks on our Spotify Discover Playlist.
You May Also Like
___________________
This post is also available in:

日本語 (Japanese)