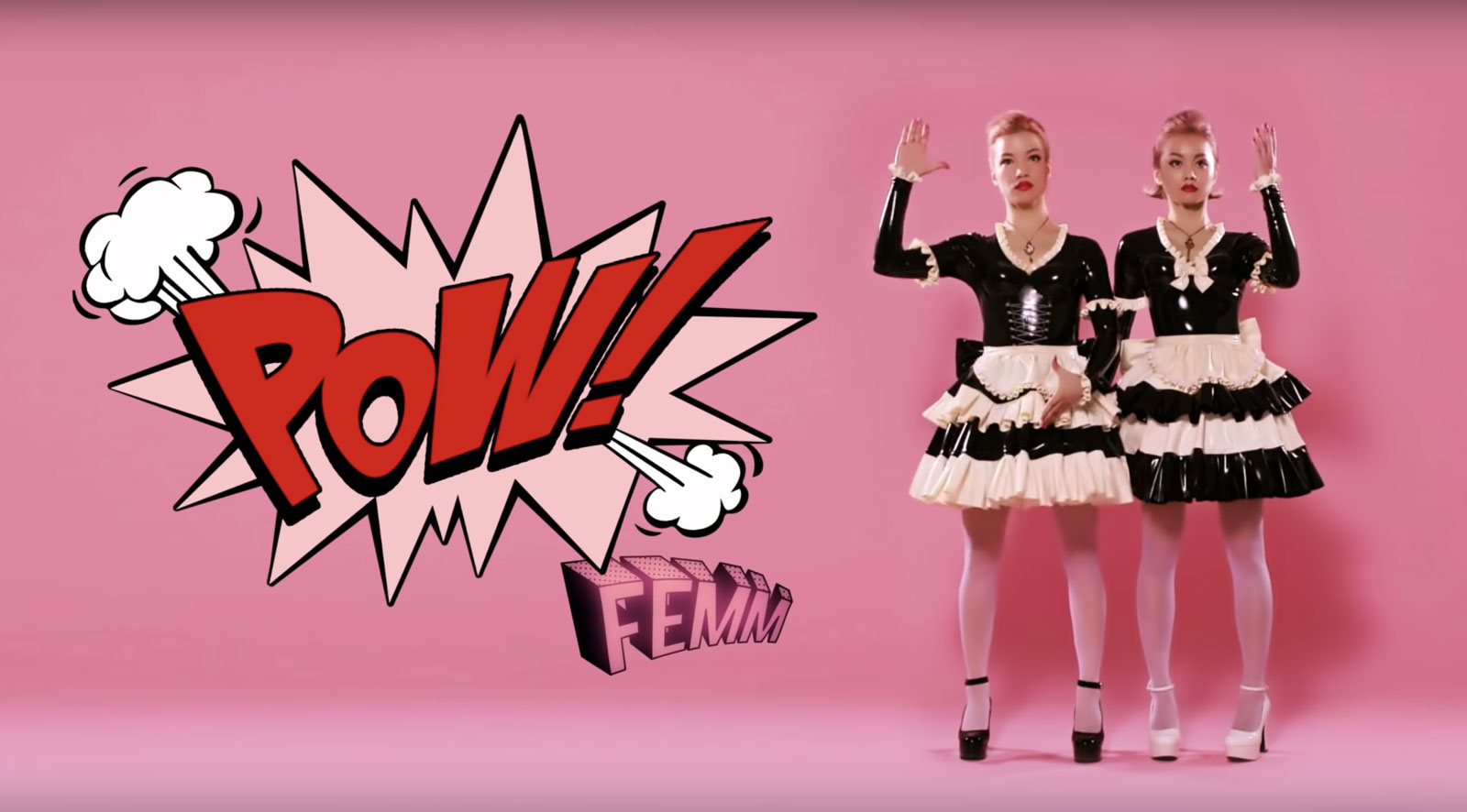 Far East Mention Mannequins (FEMM): Japan's Girl Power Revolution
This post is also available in:

日本語 (Japanese)
This month, Japanese electro-pop and dance music duo Far East Mention Mannequins, commonly known as FEMM, released their latest single "Shibuya Ex Horologium." For those new to the group, their concept itself is a hook—they are a mannequin music duo. A mannequin music duo? How did this start? According to the group's first youtube video, it all started in 2013 with the disappearance of 300,000 mannequins. A mysterious and ominous note was left behind; "Do dolls have feelings? Do their songs move people?" From the revolution carried out by the FEMM agency syndicate, two mannequins, Riri and Lula, were deemed worthy of animation and achieved freedom in expression, movement, and voice through the girl's respective agents, Honey-B and W-Trouble. 
How is this blockbuster-level, film-like concept pulled off? As a look at any of their music videos will show, FEMM is made possible by the impeccable performance put on by the two human girls. They maintain stoic expressions, execute flawless dance moves while maintaining a stiff, mannequin-like composure, and sing with tastefully computer-enhanced, but still chillingly raw voices. Their performance is so good, in fact, that some have been known to confuse them for real mannequin robots!
From a creative sci-fi backstory of a quiet rebellion among oppressed mannequins comes a music duo that owns girl power in a way unlike anybody else. Their boldest instance is probably their most popular song, "Fxxk Boys Get Money," in which Honey-B and W-Trouble, true to the title, sing about following their own ambitions and rejecting boys. "I'm too smart for all that, you can take that love shit back, cause the money's where my mind is at," they sing. "No drama in my life, never gonna be your wife, tossin' all the boys off to the side. Move it along, me and the girls gon' sing this song. Put you right where you belong, fuck boys get money all day long." Always fashionable, the girls are dressed in their iconic latex maid costumes.
A look at many of their other songs will yield similar messages of freedom and empowerment. In "Girls Night Out," a charmingly hushed and yet boldly pumped celebratory song, they revel in the excitement of two girls clubbing together. In "Pow!" a track that can instantly brighten (and strengthen!) anybody's attitude, they state that "cupid ain't got nothing on me, you lock and load your eyes on me." FEMM has also been noted to touch upon sexuality, what with the line "I know I'm not like that, but I'd be with her to get him back" in their song "Wannabe," a scene of the two girls kissing in their "Kiss The Rain" video, and their sexual dancing together in "L.C.S." Whether they are singing about rejecting boys, strengthening bonds between women, or getting the boy or girl they want, FEMM keeps showing us that you should do what is best for you in the moment, and to do it with confidence!
Another thing that has garnered FEMM love from all around the world is their ability to jump between different moods and styles. "Unbreakable" is a sweet, heartfelt song about the value of being strong and united amid hardship. In its music video, Riri wears what appears to be her outfit from "Kill the DJ," which is an unapologetically empowering, upbeat electronic track, and Lula is wearing her outfit from "Party All Night," a club song that guarantees self-confidence. The group primarily sings in English, but also sings in Japanese in tracks such as the 80s/90s vibed "淋しい熱帯魚" (Samishi Nettaigyo, or Lonely Tropical Fish).
While we have many amazing hologram singers, FEMM uniquely touches upon human turmoil, joy, and power in a daring, one-of-a-kind form of expression. Check out their albums "Femm-Isation" and "80s/90s J-POP REVIVAL," and look forward to their newest album, "dollhouse," to be released on August 4th!
Do you think we could all use some FEMM in our lives? If so, spread the word, and let's spread the power!
You May Also Like
___________________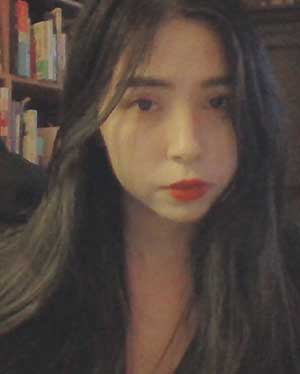 Ayu is a staff writer and editor for Trend & Chaos. She earned her Bachelor's degree in literature from The New School at age 20 and is now a graduate student in New York City working on her Masters in creative writing.  Follow her on Instagram.
This post is also available in:

日本語 (Japanese)