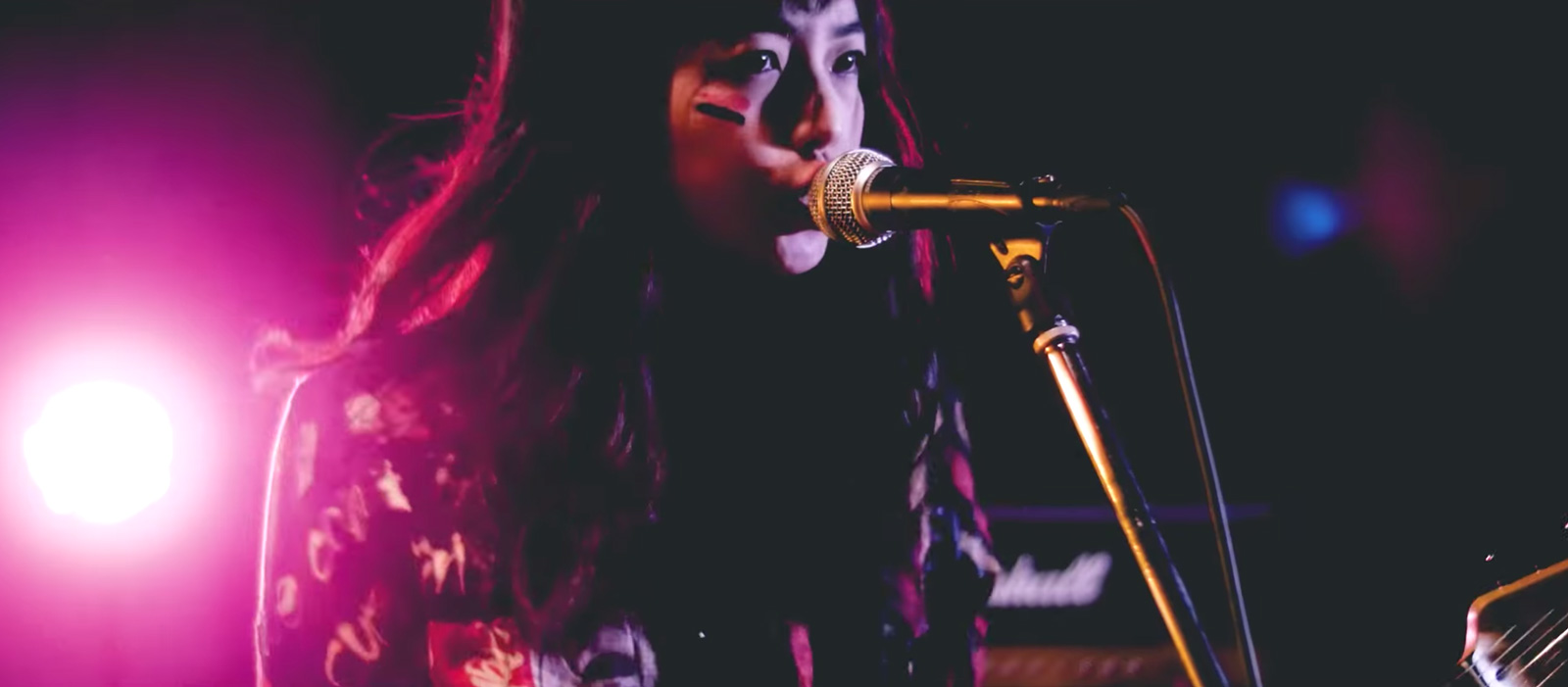 Japanese Girl Rockers That Will Melt Your Face
This post is also available in:

日本語 (Japanese)
While Japanese girls are commonly associated with pop music and cuteness, the Japanese girl rockers are in need of more recognition. If you don't know the names on this list, then you're missing out! Let's show these girl rockers some love.
Meet Chad and sisters Meana and Be of garage punk band Mutant Monster! These three Japanese girl rockers have been touring the world from the U.K. to China, with influences ranging from The Clash to Elvis Presley. Listen to their classic punk song "ABNORMAL" and more gentle punk "離してあげる" ("Hanashite Ageru"). Their stage presence is worth checking out as well; their energy, ease, and crowd control is pure rock n' roll! Watch them perform "可愛いだけじゃいられない" ("Kawaii Dakeja Irarenai") at Hong Kong Rocks.
This two-person rock duo has been around since 2010. Vocalist, rhythm guitarist, and main songwriter Remi Matsuo and lead guitarist Hiroki Kamemoto are known for their old school sound, which they draw from the classics and then make their own. They're inspired by The Beatles, Jimi Hendrix, Joni Mitchell, The Who, and Led Zeppelin. Remi has a powerful, charismatically hoarse voice that definitely makes the band stand out. 
Check out these songs:
 "怒りをくれよ" ("Ikari o Kure Yo"), "大人になったら" ("Otona ni Nattara"), " and "愚か者たち" ("Orokamono-Tachi").
Rei started playing guitar at the age of four and has continued to prove herself as a driven artist, self-producing her second mini-album and even designing the album cover herself. She's inspired by American blues and even spent her childhood in New York City. Check out this bilingual artist's covers of The Beatles' Michelle, as well as her own songs, like the fun "New Days" and the quirky, upbeat "Lazy Loser." This unique girl rocker is currently touring and will be at the Fuji Rock Festival this summer.
Not only do these girls empower themselves with their cutesy-sonic music, but they're all about empowering other girls with them! Mana, Kana, Yuna, and Yuuki have a message that the world needs more than ever: "'NEO KAWAII' means that all girls are pretty from the moment they were born and that there is not a single girl who is not "kawaii". You don't need to have big eyes or have skinny legs to be "kawaii"! Not everyone needs to follow the stereotypical image of "kawaii." There should be many more types of "kawaii," and everyone is "kawaii" in her own way. You should be who you are. We all have our own worries, but that's fine. Our insecurities make us who we are. The insecurities become art. "Kawaii" is a never-ending journey!" 
Their uniquely kawaii sound is truly for everyone. Listen to them tell you "you're so cute!" in their addictive bop "N.E.O.," and that "you're so special" in their sweet "アイム・ミー" ("I'm me"). They have the following to say about their uplifting "CHOOSE GO!"; "You fail, you get really embarrassed, you laugh about it, and then you try it again! That's the best part! To become who I want to be, I'll always continue to CHOOSE GO! That's the type of song this is!"
Tricot is a math rock band from Kyoto that Vice called "the best band in the world." The band, currently made up of members Ikumi "Ikkyu" Nakajima, Motoko "Motifour" Kida, Hiromi "Hirohiro" Sagane, and Yuusuke Yoshida, have gotten quite a bit of international attention. Their complicated, often surprising sound is characteristic of math rock (a genre known for their difficult time signatures and unusual rhythm), and it gives for a unique take on the classic J-ROCK sound. Listen to their rocker, "E," and their newest song, "BUTTER," which shows Tricot's heartfelt side.
Babymetal is a "Kawaii" metal band that keeps reminding us that truly anything can be made cute! Despite the sad loss of Yuimetal from the group, Su-metal and Moametal are still around, and they are soon to perform their first U.S. headlining arena show at Los Angeles' The Forum. Listen to the beloved "Gimme chocolate!!" and "KARATE"—and be sure to stay tuned for their new album, which is to be released this year!
Otoboke Beaver is a Kyoto punk rock band making unforgiving, brutal songs about love. Once you familiarize yourself with Accorinrin, Yoyoyoshie, Hiro-Chan, and Kahokiss, it is easy to tell why there is nobody quite like them. Their song title "Don't Light My Fire" is actually a much watered-down version of its Japanese version, which translates to "if you light a fire on my heart, properly put it out and go home." "Love is Short" is a catchy, angry rocker, and "Anata Ga Falling Love Shita No Ha Watashi Ga Kirai Na" (meaning "The one you fell in love with is the girl I hate") is even more charismatically hateful.
One of the most unique bands in Japan for over 27 years is Boris. They formed in 1992, released their debut album in 1996, and have since released 23 more studio albums and 13 collaboration albums. They are currently signed to Jack White's, Third Man Records and are out on tour. Boris' deep Pink Floyd style jams are led by female guitarist, Wata who uses an EBow, that makes her guitar sound like strings and a vintage Matamp amplifier to sculpt her sound. To get you started with Boris' enormous discography, try listening to the ominous "Sometimes" and the heavier "Pink" and "Farewell."  The face-melting song "The Power" is off of their 25th Anniversary album "Dear".
You May Also Like
___________________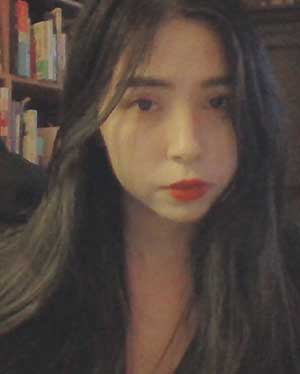 Ayu is a staff writer and editor for Trend & Chaos. She earned her Bachelor's degree in literature from The New School at age 20 and is now a graduate student in New York City working on her Masters in creative writing.  Follow her on Instagram.
This post is also available in:

日本語 (Japanese)