Jul 01, 2019

10 K-Pop Bands To Check Out If You Like BTS

This post is also available in:

日本語 (Japanese)
As you already know, K-Pop isn't a new craze that just came about. K-Pop has been roaring in the streets for decades now, with many stars like TVXQ, Big Bang, and even PSY paving the way for newer generations. Today's living legends, of course, are the boy band BTS.
BTS has undeniably caused the massive spread of K-Pop into the Americas and in other regions around the world. Also known as the Bangtan Boys, the all-male South Korean boy band is made up of seven members: V, Suga, Jin, RM, Jungkook, Jimin, and J-Hope. Their popularity is largely due to their creatively invigorating music that is a mix of K-Pop, hip-hop, and R&B (as well as their incredible dance choreography). While BTS is definitely a chart-topper, they aren't the only K-Pop band making some noise in the world. Let's take a look at the top 10 K-Pop bands you should check out if you like BTS.
OUR TOP 10 K-POP PICKS
(that aren't BTS!)
Although EXO debuted seven years ago, they haven't left the spotlight since stepping onto the scene. The massively successful K-Pop group, which started out with twelve members, now consists of nine members:Suho, Baekhyun, Chen, Xiumin, Lay, Chanyeol, Sehun, Kai, and D.O. Take a look at their debut song, "Mama", and check out their other hit singles such as "Call Me Baby" and "Love Me Right", which both come from their second album, Exodus. To see where they are now, check out "Tempo" from their fifth album, "DON'T MESS UP MY TEMPO", and "Love Shot" from the album repackage. Their music style blends together funk, dubstep, and R&B, creating the alluring and ridiculously catchy songs they're known for.
No, their name doesn't represent the number of members in their group. Rather, the group chose the name simply because they were all around 17 years of age when they first formed their group. SEVENTEEN is actually a massive 13-member group, which is split into three sub-groups according to their talent contributions: vocalists, dancers, and rappers. As some of the newer kids on the block, the boy band has taken the industry by storm with their amazing dance choreography and do-it-yourself ways. The group is known to handle all aspects of their music, including songwriting, production, choreography, and even the visuals for their music videos. Along with their upbeat and breezy sounds, their DIY nature has earned them a large fandom and the respect of many critics. Some noteworthy songs to listen to are "Home," "Good to Me," "Don't Wanna Cry," and "Oh My!"
A South Korean boy band formed through the 2015 reality show No.Mercy, Monsta X has been seeing some real traction lately. The group consists of seven members: Shownu, Wonho, Minhyuk, Kihyun, Hyungwon, Joohoney, and I.M. In the past few months, the group has been visiting the states quite a lot, performing at several iHeartRadio Jingle Ball events last year. Monsta X will also be touring North America this summer for their We Are Here world tour, which is directly tied to their newest album, Take.2 We Are Here. The new album features the popular songs "Alligator" and "Play It Cool," which is a collaboration with club spin master Steve Aoki, who notably collaborated with BTS for the remix of their song "Mic Drop" and featured them on his song "Waste It on Me." Monsta X's LP reached No. 4 on the World Albums chart after its release in February, attesting to this boy band's insane success and continuing potential. To begin your Monsta X journey, check out "Play It Cool" and "Shoot Out."
Abbreviated as PTG, Pentagon is a South Korean boy band formed in 2016. The group consists of nine members: Hui, Jinho, Hongseok, Shinwon, Yanan, Yeo One, Yuto, Kino, and Wooseok. A tenth member, E'Dawn, left the group in 2018 after the reveal that he was dating K-Pop star Hyuna who, along with E'Dawn and Hui, made up another K-Pop group called Triple H. Pentagon is well-known for their amazing vocals and electronic dance-inspired beats, which makes their music very easy to listen to over and over again. The boy band's latest work is an EP called Genie:us, which released earlier this year. Some of their most popular songs include "Naughty Boy," "Shine," and "SHA LA LA," which are all sure to get your head bobbing and your fingers snapping.
Read as 'tomorrow by together' and also known as TXT for short, Tomorrow X Together is a breakthrough five-member South Korean group that debuted very recently in March of this year under BTS' label Big Hit Entertainment. As members of Big Hit's family, the two groups have shown amazing chemistry! The group consists of members Yeonjun, Beomgyu, Soobin, Taehyun, and Huening Kai. Their debut album, The Dream Chapter: STAR, is composed of only five songs, but each is jam-packed with melodic beats and impressive vocals that make the album an instant classic. In fact, the album reached the position of No. 1 album on South Korea's Gaon Music Charts at the time of its release. Their song "CROWN" is easily the most popular song to check out, with "Cat & Dog" coming in as a close second.
An all-girl K-Pop group, BLACKPINK first stepped onto the scene back in 2016. Members Lisa, Jisoo, Jenie and Rosé are famous for their unique hip-hop/pop flavor and fashion-forward style. Their latest EP, Kill This Love, includes the very popular songs "Kill This Love" and a "DDU-DU DDU-DU" remix The original gained the most views on Youtube in a 24 period before being topped by BTS' "Boy With Luv." Blackpink and BTS are making news for being the two K-Pop groups to dominate world charts, and they actually beat BTS for the position as most influential celebrities on social media. Blackpink is in the middle of a world tour and performed at Coachella!
The girl group TWICE (consisting of Nayeon, Jeongyeon, Momo, Sana, Jihyo, Mina, Dahyun, Chaeyoung, and Tzuyu) was formed only recently, in 2015, on a reality TV show called Sixteen. The release of their debut EP, The Story Begins, quickly catapulted the group into K-Pop stardom as it reached No. 15 on Billboard's World Albums chart. Their music can be described as a smoothly pleasant blend of hip hop, pop, and jazz, with their most recent release being Fancy You, the group's first release of 2019.
Formed in 2015 as the seven-member group, iKON has seen great success in recent years. Just last year, they released their second LP, Return, which debuted at No. 4 on the World Albums chart. As B.I. left the group in June, 2019, the boy band consists of 6 members; Ju-ne, Yunhyeong, Jinhwan, Donghyuk, Chanwoo and Bobby, who, together, create smooth and breezy music that's very pleasing to the ears. In fact, their single "Killing Me" ranked as the top-grossing K-Pop song in America for a whole week following its initial release.
This group was formed via the Korean talent show WIN (Who Is Next), hence their namesake. They debuted in 2014, releasing music that resembles melancholic hip-hop fused with pop, much like the sad and sultry sounds that Drake and Post Malone came to be known for. They even dressed the sad part, often wearing all-black outfits in their shows and music videos. As the 4-member group (consisting of Yoon, Jinwoo, Seunghoon, and Mino) progressed in their career, they expanded their music profile to offer up fresh sounds that can appease any listener; some of their songs resemble a tropical house, others weigh in more on the dubstep side of the scale. They've even taken inspiration from trap and reggaeton in one of their latest songs, "Everyday." Some of their most popular songs include "Really Really," "Love Me Love Me," and "Millions."
Red Velvet has seen a great number of their hit singles and albums rise in popularity stateside. The group, consisting of members Irene, Seulgi, Wendy, Joy, and Yeri, formed back in 2014. They are known for creating energetic and rhythmic hits, reaching top ranks on Billboard charts. Their songs are categorized into two types; their "velvet" side consists of more mellow, sophisticated songs like "One of These Nights," and their "red," poppier side consists of bops like "Dumb Dumb" and "Ice Cream Cake."
So Many K-Pop Flavors to Choose From
As you can see, there are many other K-Pop bands that are (arguably) just as worth listening to as BTS is, and this list covers only a very small percentage of the great K-Pop groups you can listen to. One of the greatest things about K-Pop is that there are so many different flavors of music to choose from. Some songs are jazzy, some are hip-hop infused, and others are even inspired by several genres at once, such as reggaeton, dubstep, and R&B. All are unique and appealing in their own way, and if you like BTS, then you are already part of the wonderful and diverse world of K-Pop—keep exploring!
You may also like: THE TOP 10 BANDS FEATURED IN THE MOST POPULAR ANIME
More Trend & Chaos
_________________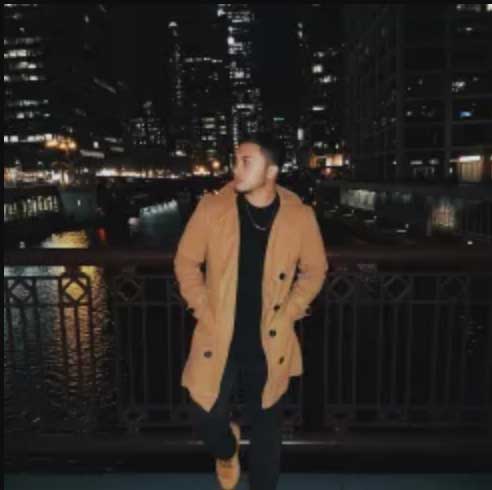 Peter Manley is a freelance journalist and contributor to Trend & Chaos
This post is also available in:

日本語 (Japanese)