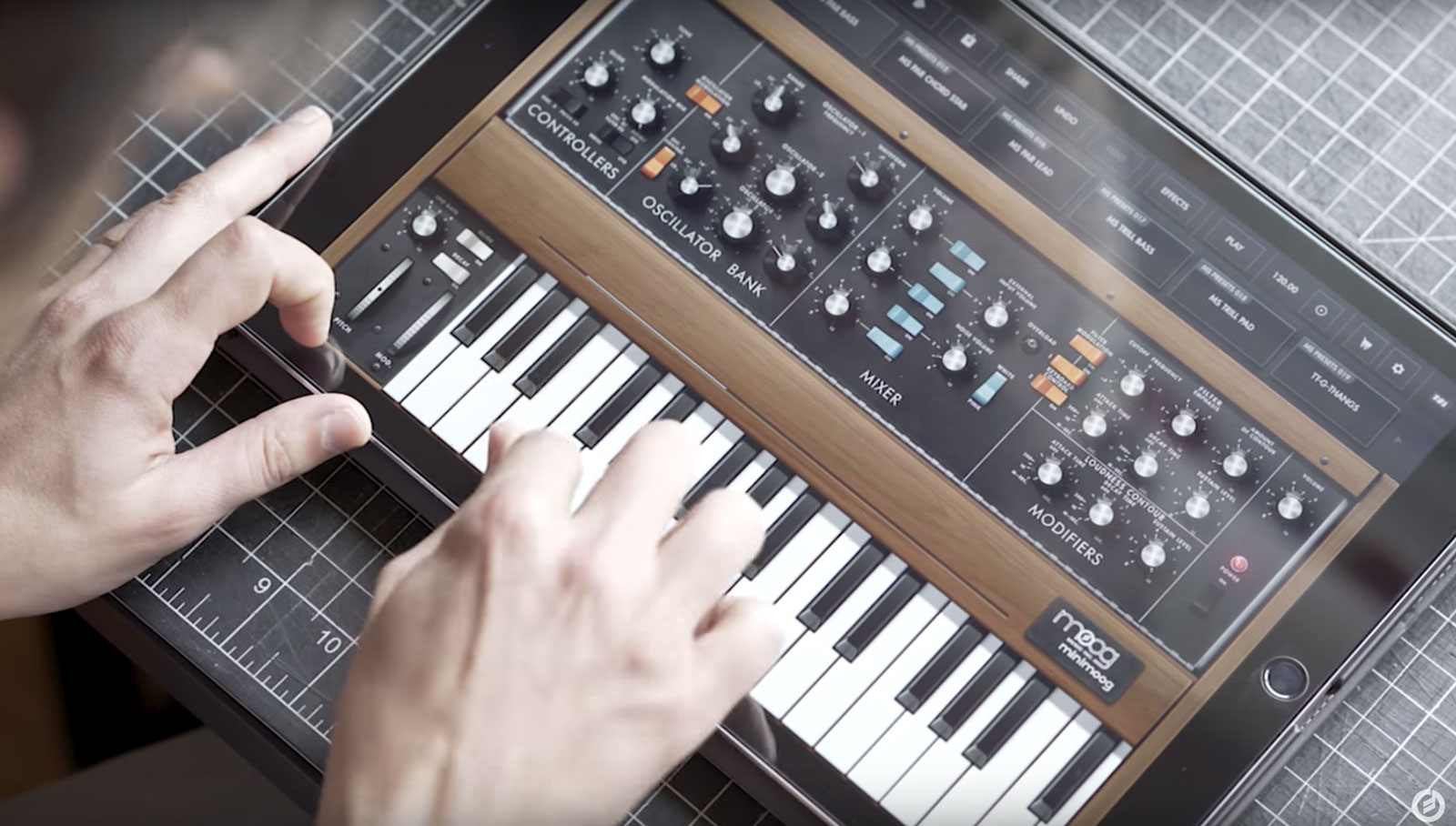 The Best Free Music Software For Quarantined Musicians
This post is also available in:

日本語 (Japanese)
Musicians and producers are quite used to social distancing. As with most artistic endeavors, it requires a certain degree of solitude, even if it just closing a bedroom door to shut out your noisy roommates. While we are all doing our best during these trying times to stay creative, there are many companies that are trying to help by providing free music software so that the music community can use this time productively. Hopefully, when this is all over we will see a creative renaissance that helps our industry recover.
Here are some of our top picks of free music software that you should definitely be checking out before the deals run out. (We will be updating this list with new picks as they become available.)
Updated: April 2, 2020
Acustica Audio
Acustica Audio are giving away, "Coffee The Pun", – a Pultec-style, germanium-based EQ and preamp for FREE! They say this plugin "oozes character and mojo" and based upon their track record of creating top-of-the-line analog sounding plugins, we will take their word for it. Grab this one while you can!
SoundToys
Every top producer in the game uses SoundToys. Their iconic plugins are some of the best in the business. To help producers stay home and stay creative, they are making their amazing Effect Rack multi-effects system free to use through June 30th! It comes  with 14 full-featured Soundtoys effects including EchoBoy and PrimalTap for delay, Decapitator and Radiator for rich analog saturation, and powerful rhythmic modulation and filtering from Tremolator and FilterFreak.
Arturia
iSpark is an all-inclusive beat sequencer for the iPad. It includes a pretty nice soundset of classic drum machine sounds, a 64 step sequencer, full mixer and performance tools. Download this while it's still free!
Apple
Apple has extended the free trial versions of Logic Pro and Final Cut Pro X from 30 days to 90 days. After that, you would need to pay for the software and they are not inexpensive. But if you were looking for an opportunity to test out any of these, now would be a perfect time. You could probably finish a whole project in 3 months!
Avid
If Protools is more your thing then now is a great time to check out this industry-standard DAW. Avid is offering 90-day licenses to music creators impacted by Covid-19. Their other platforms like Sibelius and Media Composer are also available. There are some stipulations so please check out their requirements here.
Moog
The legendary Minimoog Model D that is so dear to our hearts has been painstakingly recreated in an app by Moog Music. It's amazing how true to the original this app is and they take it even further by providing 4 note polyphony. The app is usually $14.99, so definitely grab it while it is free.
Cherry Audio
If you always wanted to get into modular synthesis but the thought of connecting all those expensive modules gave you anxiety, now is your chance. Cherry Audio is giving away their amazing Voltage Modular Nucleus system. It's a complete modular synthesis package, with 22 modules and over 130 presets, for OSX and Windows. Start modulating now!
ProjectSam
If you compose for film or TV then this library of cinematic orchestral sounds from the acclaimed ProjectSam library is a must free download. "The Free Orchestra" includes orchestral string staccatos and brass clusters, symphonic percussion, and dystopian sounds. Add this to your composer's toolkit now.
Fender Play
If you always wanted to learn how to play guitar or bass but were just too busy, now is the time! Fender is making their acclaimed online guitar lesson platform, Fender Play, free for 90 days. There are great video lessons for all styles and you can even jam to your favorite tracks. So dust off that guitar and start strumming.
Aubit
You can never have enough sounds in your library, so Aubit is generously offering their Chainsmokers Style Premium Pack available for free. This is a great collection of drum samples, loops, and project files. Get it!
Reverb
The good folks at Reverb are giving away a great sound library of 50 volumes of vintage, rare, and landmark drum machines, Reverb Drum Machines | The Complete Collection. It's an incredible collection of very sought after drum machine sounds.
WavesFactory
Who doesn't like the sound of tape starting and stopping? It's a classic effect and a lot fun to play around with. WavesFactory is offering its tape start/stop plugin, Cassette Transport for free. Grab this one now!
They have also just released SnareBuzz – an audio plugin that simulates the sympathetic resonance produced by the wires of a snare drum when another sound source is playing near. This could be great in adding some realism to a snare track! And it's FREE!
Producer Spot
If you create Hip-Hop or Trap and want to instantly own a massive 2GB sound library then definitely check out THE CURE by Producer Spot. The library includes tons of one-shots, construction kits, loops, vocal samples and more, all royalty-free. Cost = $0!!!
There are many other companies stepping up as well during this time and we are grateful that the community is supporting each other. If you think we missed any amazing free music software that should be included in this list, hit us up on Twitter to let us know.
Now get to work!
You May Also Like
___________________
This post is also available in:

日本語 (Japanese)