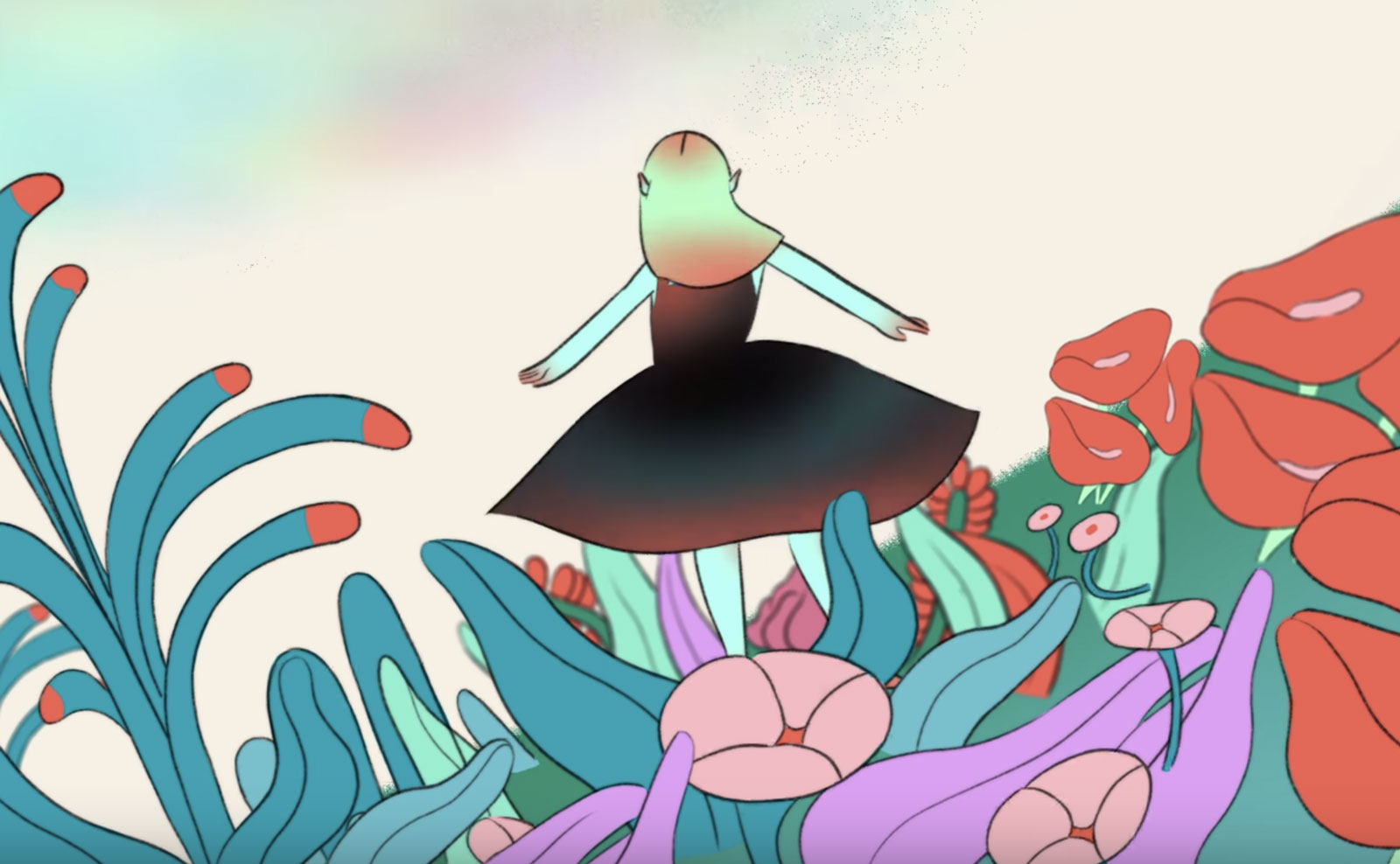 Ian Chang Shares "Audacious" Featuring Kazu Makino From Blonde Redhead
Ian Chang, from Son Lux and Landlady, is releasing his first full-length solo album. The album titled "属 Belonging," is due out in April, but with the release of his first single we have a window into what to expect from the electronic innovator. Those familiar with his work from collaborations with progressive-pop creators like Moses Sumney, Joan As Policewoman and Matthew Dear will understand that Chang's methodology to song construction is an organic process that he describes as being like "a cyborg – part purring mechanism, part animate bio-mass rising from primordial ooze."
The first single, "Audacious" features Kazu Makino from Blonde Redhead. Her airy and effortless singing style offers the perfect balance to the unpredictable percussive barrage of Chang's arrangements. He detaches Kazu's vocals from the song and deconstructs it, letting it grow into something new and unexpected.
Regarding "Audacious", Chang says:
"I was frustrated trying to flesh out the harmony for a completely different idea, when all of a sudden this crystalline and simple arpeggiated theme emerged amidst the brain fog. The rest of the instrumental came very quickly around that one part, but it didn't feel complete yet, it felt like a scene without the lead character. That's when I realized that it would be perfect for Kazu. There's something about her melodies and delivery that is paradoxically melancholy and playful, earnest and nonchalant."
Kazu Makino adds:
"This song was inspired by the evening we played on the same bill at Le Poisson Rouge in NYC (Blonde Redhead and Rafiq Bhatia). Ian had played on my record by then and I was looking for a record deal. He was playing in Rafiq Bhatia's trio and it struck me how brave they are. The act of playing music seemed risky and exposed but also so pure… I remember he got a bit cold after the show and I lent him my sweatshirt, I felt protective of him ahaha…I still wasn't aware then that we would get to explore so much more music together but I felt proud to be next to him and playing music on the same stage. The song comes from the impression he made on me that night."
"属 Belonging" is set for release April 24th, 2020 via City Slang. The video for "Audacious" is directed by Qieer Wang.
Follow Ian Chang: Website | Facebook | Instagram | Twitter | Spotify | Bandcamp  
Listen to "Audacious" featuring Kazu Makino on our Spotify Discover Playlist.
You May Also Like
___________________