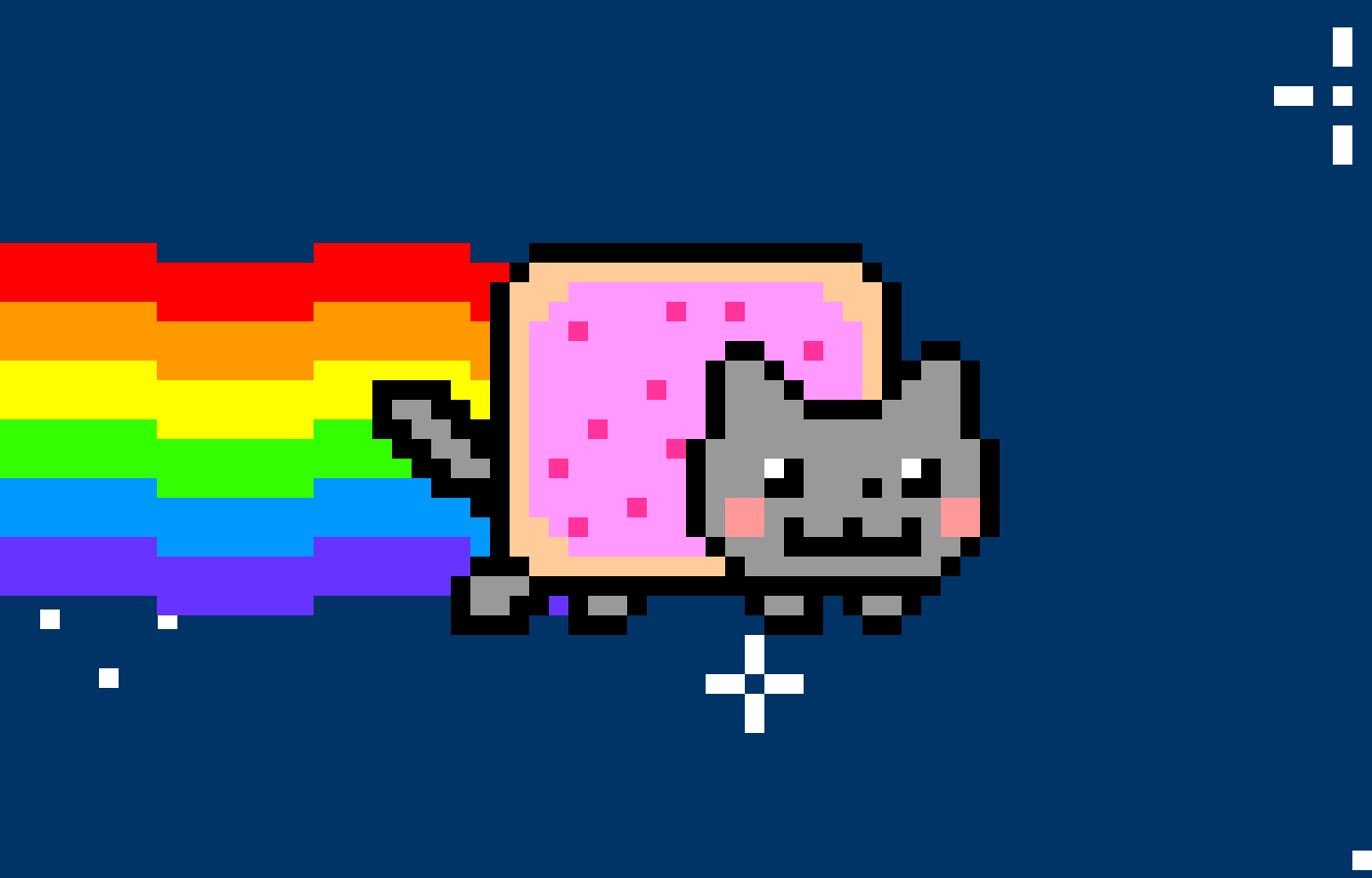 Chris Torres
Interview: "Nyan Cat" 10 Year Anniversary with Artist/Creator, Chris Torres
This post is also available in:

日本語 (Japanese)
Unless you have been off-grid for the past 10 years you have surely come across Nyan Cat, the legendary flying cat/Pop-tart with a rainbow trail. Chris Torres created this character exactly 10 years ago as part of a charity drive. But as we all know, the internet has its own plan and latched on to it, making it one of the most viral memes of all time. The original video of Nyan Cat on Youtube has over 186 million views and features the song "Nyanyanyanyanyanyanya!" by Daniwell-P/Momone Momo.
In February, Chris minted an updated version of Nyan Cat as an NFT on the Foundation platform. The auction started a bidding war that drove the price up to 300 ETH (currently $599,000). Since the original NFT auction Chris has minted other related pieces that were immediately purchased by collectors. As part of the 10th anniversary, the original doodle that Chris made of Nyan Cat is now up for auction.
To celebrate Nyan Cat's anniversary, we sat down with Chris Torres to discuss the origin story, NFTs, and what excites him about the space. 
Can you share a little bit about yourself and how you came up with Nyan Cat?
My name is Chris and I've been doing lots of cute digital art and cartoons for almost 20 years now. I'm a big lover of cats and many of my works are inspired by them. Back on April 2nd, 2011, I was doing a charity doodle Livestream drive when I randomly designed the character of Nyan Cat itself, a quick doodle featuring a cat with a breakfast pastry body, with a big smile and rainbows going in every direction. Later that night I was inspired to attempt my first ever 8bit digital animation, and I used the doodle as reference. I thought it turned out great so I posted it on my Twitter and Tumblr and didn't think much of it, but it turned into an overnight sensation, and thus Nyan Cat was born.
Were you surprised by how Nyan Cat took off as an iconic meme?
Absolutely. It's still 10 years later and it's still hard to believe. I think that's what makes Nyan Cat special, it was born out of pure randomness and love for everything cats, space, and the Internet. It's really cool knowing my art has traveled the world in such a fun way, and I'm thankful for everybody that's been a fan of Nyan Cat since the start.
As memes have become a kind of social currency it seems fitting that they would fit in so well in the NFT space. What is your impression of the NFT space as it is developing?
What really impressed me most and got me into the NFT space was just the fact that NFTs are a great way to connect a piece of work with an artist, and in turn that gives the original creators proper attribution for their work. During my 10 years in the meme space, I've seen many artists not get the proper spotlight they deserve, and I feel like NFTs are changing that entirely.
Your NFT sale was very successful, congratulations! Did you think the auction would bring in such a high amount?

That was yet another big surprise when it happened. I believe I was live on Twitch with Foundation as the auction counted down and I was trying to keep my composure, but mentally I was screaming at the number haha. I really appreciate that people admire my work so much and it was such a life-changing moment for me.
Your NFTs say they grant stats like Happiness, Kindness, or Dexterity. Are you planning on expanding this into a game or open up the Nyan Cat universe in some way?
I've always liked to imagine NFTs kind of like trading cards to a game of their own. Each NFT crafted by a specific artist, with its own value, rarity, and personality behind it. When creating the Nyan Cat NFT and other since, I've personally thought to create mine with the intentions of being lucky charms to the respective owners, with proper stats attributed to each one to power up whoever owns the piece. Right now they're just fun ways to express my gratitude and sending good vibes but having a more connected process could be fun in the future.
Do you have more Nyan Cat NFTs in the works?
Yes, I actually am working on remastering a limited line of unique Nyan Cats from the 10 years of history, for special events and holidays. My main goal is to keep things simple and fun, so the rollout will take some time to get right, but I'm hoping it's something that can be enjoyed by everyone.
Are there any other NFT projects or artists that you are excited about? 
I just recently did a collaboration with Kristy Glas and absolutely love her work. There are also some collaborations on the horizon that I'm excited about, but we are still at the beginning stages. 
Follow Nyan Cat: Website | Twitter | Facebook |  Foundation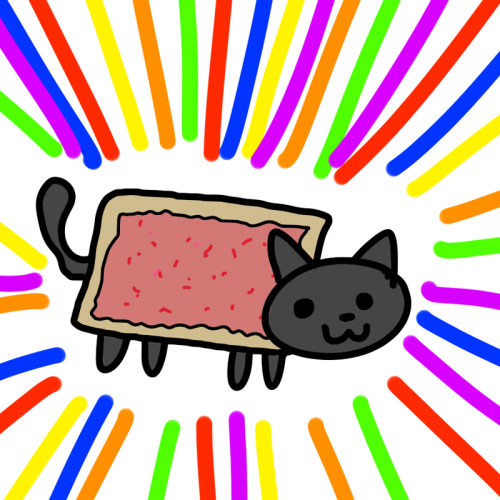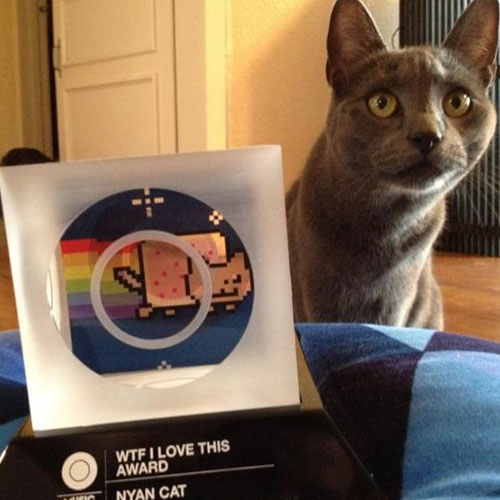 You May Also Like
___________________
This post is also available in:

日本語 (Japanese)