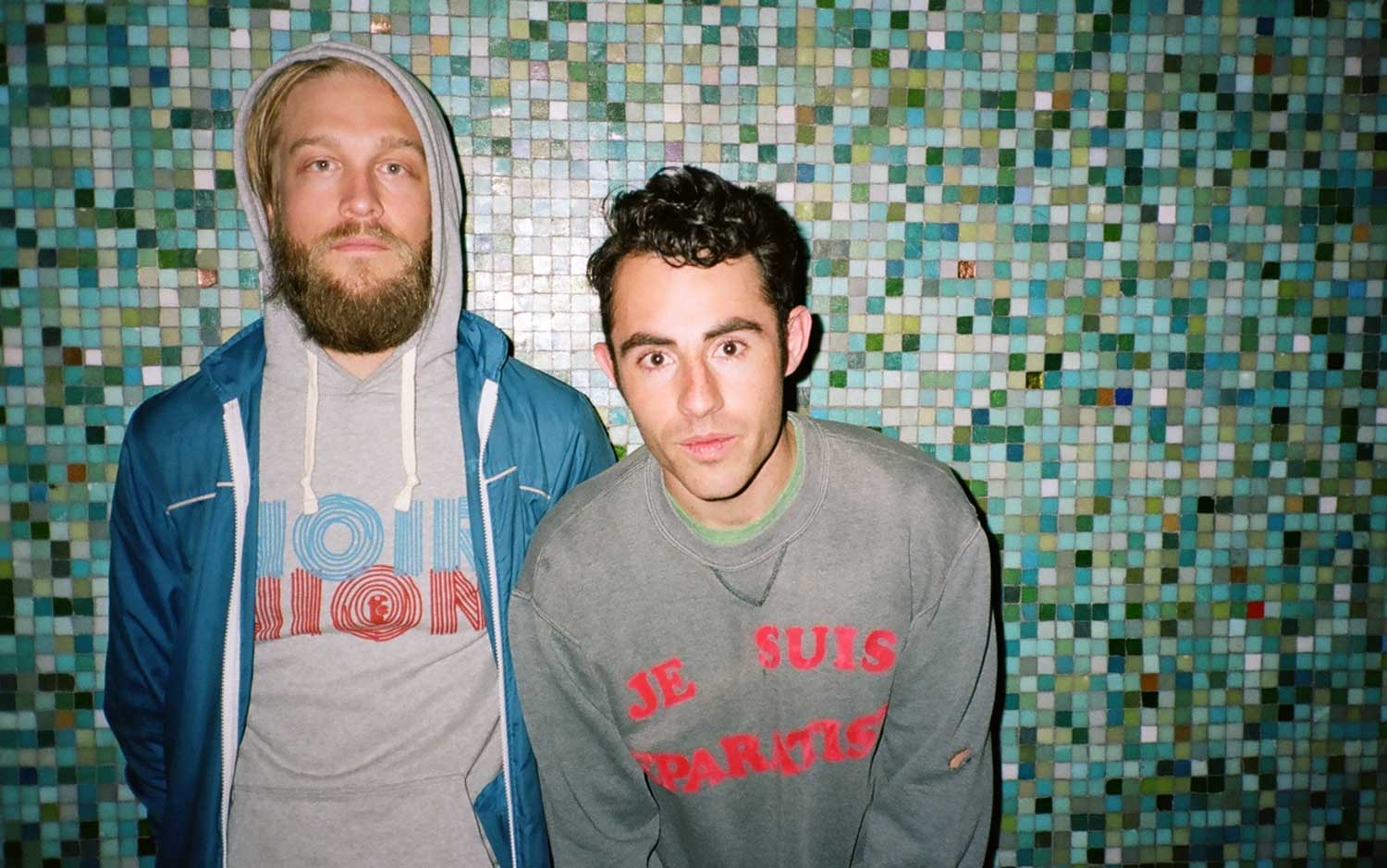 Interview: Iska Dhaaf, Discuss Their New EP, "UP"
You can immediately tell when an artist or band is more focused on finding their own voice rather than replicating whatever is trending at the moment. This doesn't mean that there is a complete disregard of their pop sensibilities, but what drives them is definitely not whatever the current flavor of the day is. Bands that spend their time on songcraft and storytelling are the ones that are the most unique. That is what we found when we first heard the duo, Iska Dhaaf. Currently based in New York by way of Seattle, Iska Dhaaf is the project of Nathan Quiroga and Benjamin Verdoes who left their previous bands and moved across the country. Their music borders on experimental pop that explores deep, textural layers of electronics, melodic soaring vocals, and narrative, substantive lyrics.
The single, "Unheard Choir" from the duo's "UP" EP, is a tapestry of melody. An ostinato piano provides the rhythmic bed for the falsetto vocals that are drenched in lush reverb and cascading delays. Strings, organs, and electronics swirl together to create a mathematical pattern that is stunningly beautiful and must be listened to more than once to truly appreciate.
I sat down (virtually) with Nathan (NQ) and Benjamin (BV) from Iska Dhaaf and we discussed their creative process and vision.
The "Unheard Choir" is a beautiful song – what inspired that title?
BV: The song is about being connected to people we've lost. For me, specifically, it was inspired by losing my mother. Our brains can't really comprehend death and loss. My goal was to use a series of negations and impressions to describe the feeling of being connected to someone who is very much gone. The unheard choir is the choir you hear in your head. You're not really hearing it, but somehow you are. Having a song "stuck in your head," is an interesting concept to me. My mother sings in the unheard choir now. Today is, in fact, her birthday. 
The term genre-bending may be a bit overused on band marketing materials but Iska Dhaaf does really move freely in and out of styles in a very unique way. How would you describe your sound and what other bands or composers have influenced your work?
NQ: When we create music we're not usually thinking about the genre first. We are usually trying to surprise ourselves. Beginning with a question, or something unknown which propels us forward. We're both into so many different styles of music, so inevitably we try to step out of the way as much as possible, allowing the song to develop the way it desires to. I'd rather not list all the bands or producers that have influenced us, the list is endless and forever evolving. The same goes for our sound. The sound reflects the moment or at least aspires to. 
Can you tell us a bit about your creative process and how you record and produce your music?
NQ: Hit record, speak in tongues, decipher meaning, scissors, glue, release into void and hope it fills a void in someone who needs it. 
Both of you moved from Seattle to Brooklyn – what was it about NYC and Brooklyn in particular that made you want to relocate your band? Is there something about the Brooklyn music scene that you are drawn to?
BV: We were eager for a change of scenery. We'd had beautiful years in Seattle but needed to grow and explore as artists and individuals. NY is the place to get stretched and pushed. I'm not sure we were drawn to a scene in particular, perhaps the opposite. 
With touring not currently an option – how are you staying connected with your fans and reaching new ones?
NQ: I guess by just releasing music.  It has been awhile since our last album "The Wanting Creature." It's easy to forget that people are out there who want to listen. So I'm always surprised when people hear it and start writing to us about how it's impacting them. Definitely one of my favorite parts about releasing music.
What can fans look forward to next from Iska Dhaaf?
BV: We've got a nice batch of new ideas started and some collaborations on the horizon. 
______________
Follow Iska Dhaaf: Website | Instagram | Twitter | Spotify | Bandcamp
Listen to "Unheard Choir" and other Trend & Chaos picks on our Spotify Discover Playlist.
You May Also Like
___________________