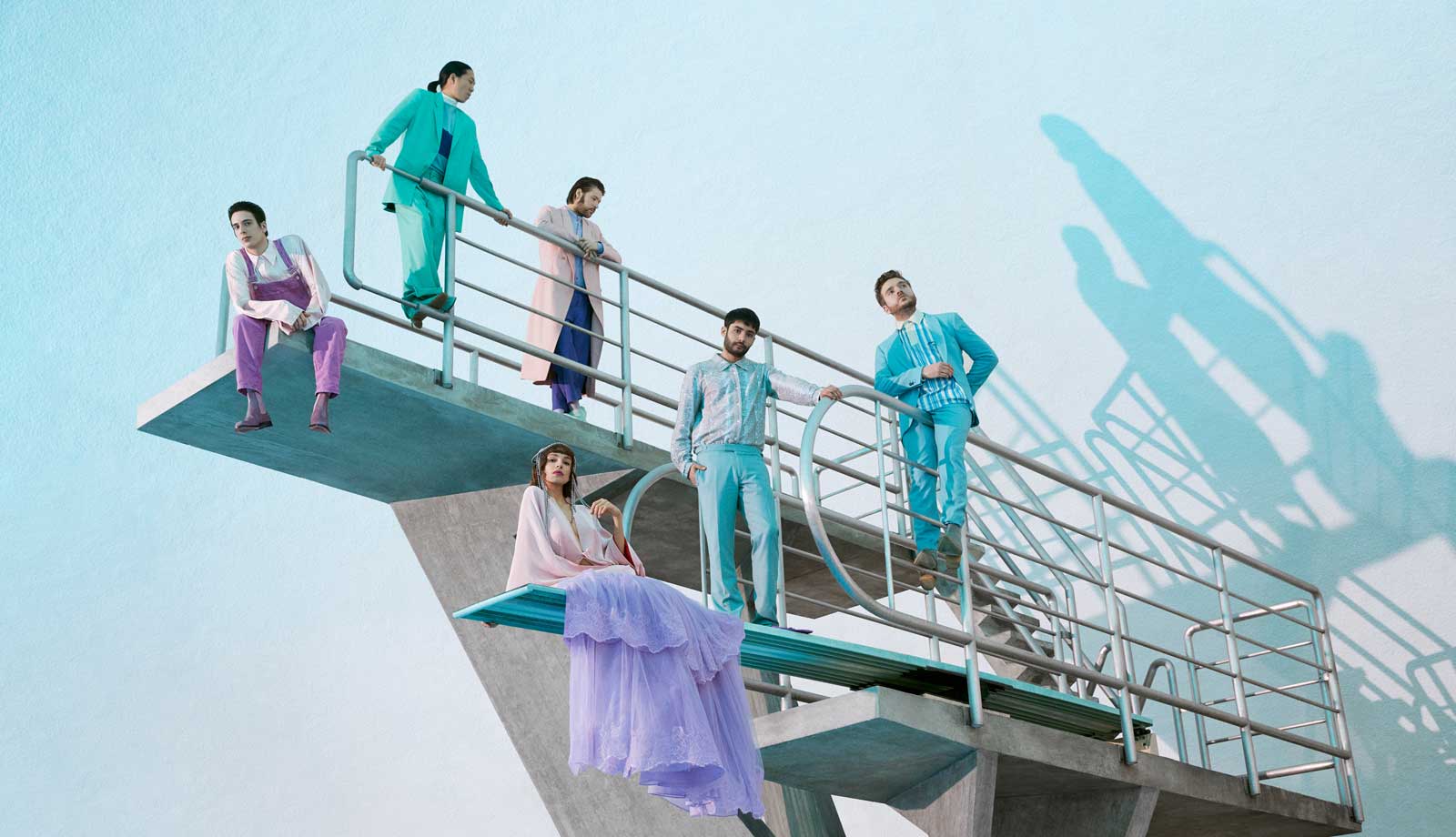 French Space Disco Band L'Impératrice Share "Exit"
L'Impératrice, the 6-piece, space disco group from France, has released "Exit", their first single since 2018. "Exit" is the English version of the French, "Fou". And space disco it is! Sultry vocals, Moog solos, sequinned costumes, and funk bass are all in play. While their underlying sound draws from 70s influences, L'Impératrice has created its own unique sonic palette that builds upon the vintage tones of disco, synth-pop, and French film soundtracks and morphs it into music that is playful, melodic and decadent. 
We prefer the French version – "Fou", but you can check out the English version here.
Interestingly, the band was started by Charles de Boisseguin, who was a respected culture journalist in France. He wrote for the music weekly, Les Inrockuptibles, and even started Keith Magazine, which paid homage to all the famous Keiths of the world (Richards, Haring, etc). The critic became the artist.
"Exit" / "Fou" was produced by Renaud Letang (Feist, Philippe Katerine) and mixed by Neal Pogue (Outkast, Tyler the Creator, Janelle Monae).
Follow L'Impératrice: Facebook | Instagram | Twitter | YouTube | Spotify 
Listen to "Exit" and other Trend & Chaos picks on our Spotify Discover Playlist.
*Photo by: Gabrielle Riouah
You May Also Like
___________________