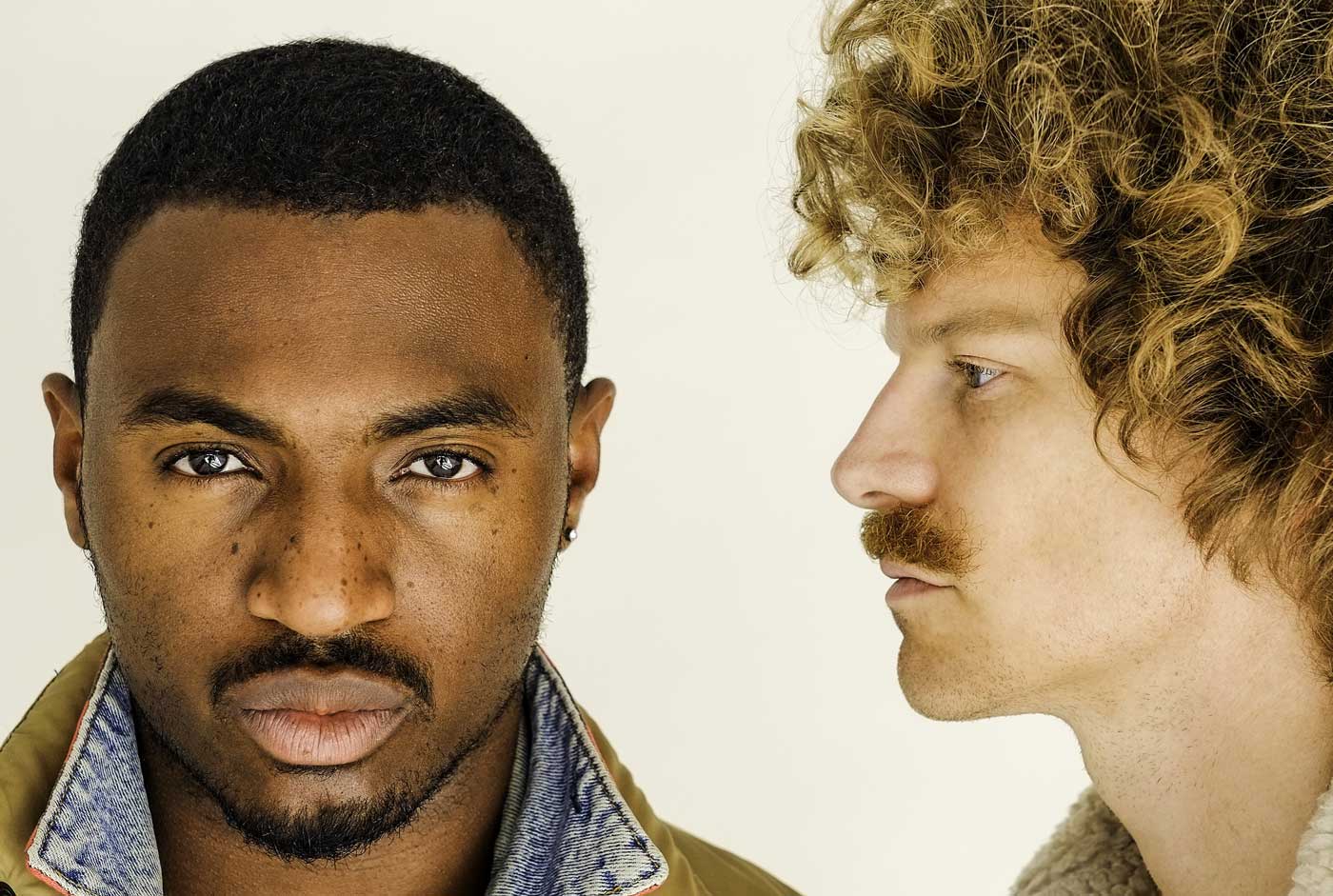 Montgomery & The Kid Cas Share Debut Single, "Geronimo"
This post is also available in:

日本語 (Japanese)
The story of how Montgomery & The Kid Cas was formed is almost too good to be true.
"This song was created by a car accident. Not kidding.
A mustached Jewish man listening to loud rap music drives a crummy Prius down La Brea Boulevard. A homeless man suddenly runs out into the road, forcing him to swerve out of the way, clipping a neighboring automobile.
The two collided cars pull over, music from both continuing to blare loudly. After verifying their collective safety, and watching the homeless man urinate on a nearby storefront, they notice something: it sounds pretty damn good. Adam (Montgomery) is testing out a new mix of a beat instrumental, and Brandon (Kid Cas) is listening to a freestyle he performed at a recent cypher. And thus… Montgomery & The Kid Cas was born."
That unusual meeting and subsequent collaboration became their debut single, "Geronimo". A Gorillaz style groove, bouncing bass, and soulful hooks are in abundance on this one. The weather is heating up and this just might be the track of the summer.
Follow Montgomery & The Kid Cas: Instagram | TikTok | Spotify | YouTube
Listen to "Geronimo" and other Trend & Chaos picks on our Spotify Discover Playlist.
You May Also Like
___________________
This post is also available in:

日本語 (Japanese)