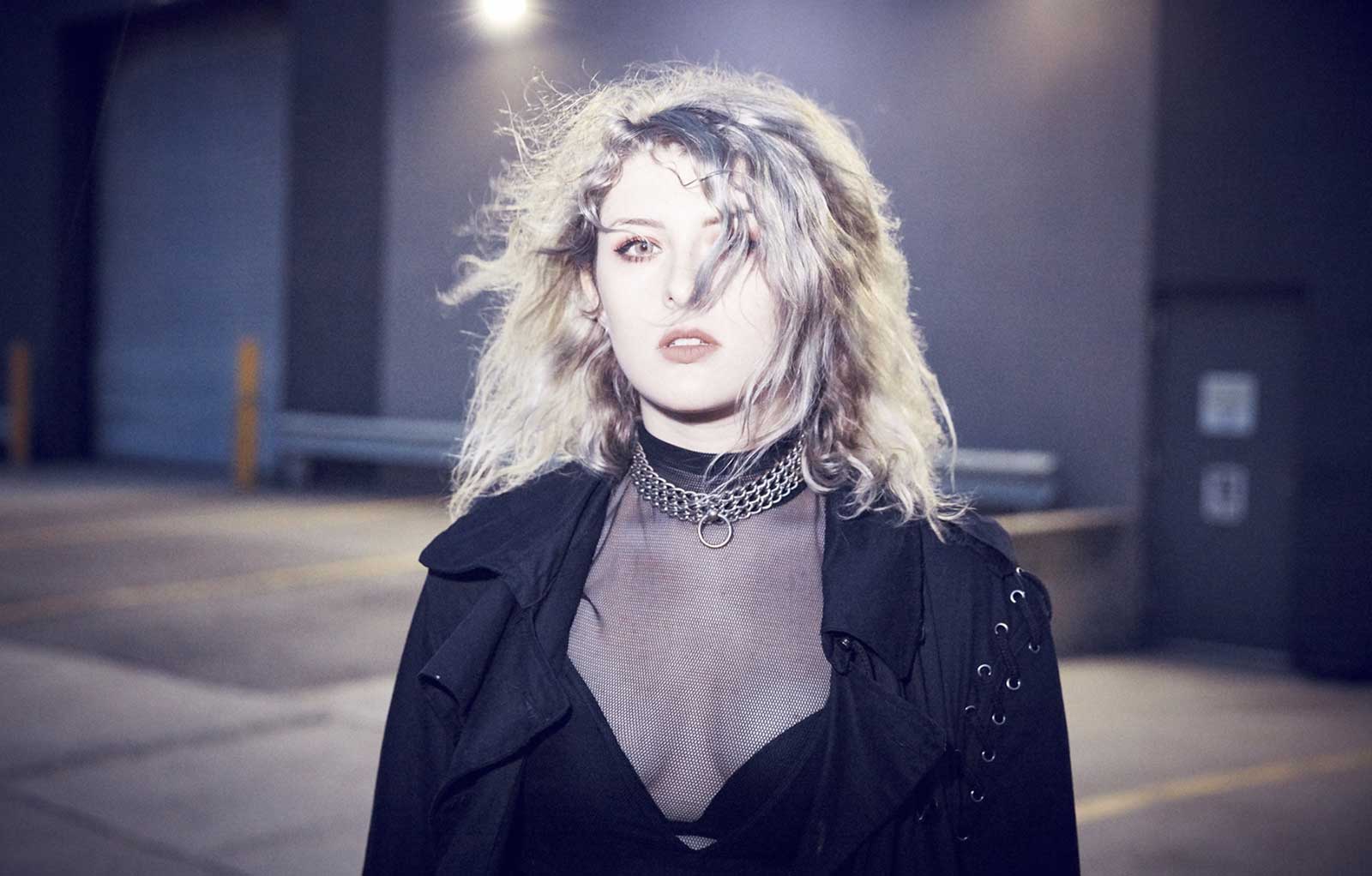 Mothica Shares Dark Alt-Pop Single, "NOW"
After moving from Oklahoma to study at Pratt University, McKenzie Ellis brought together her visual web programming studies with her unique brand of alt-pop to create the audio/visual project, Mothica. Her newest single "NOW", is the first release from her forthcoming debut album, "Blue Hour". "NOW" is a dark, layered and melodic track that paints cinematic images of an internal struggle with self-image and self-worth but leaves your with a sense of hope and purpose. "Don't get too close to me, you won't like what you see", is a line that stays with you long after the song has ended. But as she sings this line you can sense that there is healing going on here and Mothica has begun to spread her wings.
On the single Mothica says:
"NOW is a good introduction to my next era, because it started as a freestyle in the recording studio, so I didn't think too hard about it. I didn't write out lyrics beforehand, I just pulled from my subconscious and leftover phrases from the graveyard of past demos. 'It's not my fault, it's my fight' embodies what message I wanted to get across with my music. I was born with mental illness and I choose to battle it every day. For the first time, I felt compelled to write a full-length project about my struggles and try to better myself in the process."
Mothica's track, "No One", from her 2015 EP, Mythic, reached #6 on Spotify's US Viral Charts and her hit-single "Clear," has over 14M streams. That success did not come without challenges as Mckenzie was at a dark moment in her life with her continuing battle with depression, but the recording of "Blue Hour" may have actually saved her life.
She explains:
"I had the song title 'Blue Hour' in my notes from 2015. It was the first-ever song title idea I had, but I never could find the right place for it until now. Blue hour is the time of day when the sky is painted a deep, rich shade of blue right before sunrise and after sunset. Everything feels so surreal and cinematic, but it only lasts for twenty minutes. It's a fleeting transition from dark to light that I've been looking for in other people, relationships, drugs, alcohol, sex, food, and fantasy.
I started writing songs when I was in the thick of my depression, self-medicating with drugs and alcohol while desperately seeking a way out. I worked on myself, I started exercising, I found group therapy, and I wrote songs constantly. Something radically shifted in me, and I was given the gift of perspective. I got sober during the writing of this album. Being able to share my honest, raw emotions in the recording studio truly saved my life. I've never felt so connected to my purpose as I have with all the music I'm releasing next. This is my blue hour."
Follow Mothica: Facebook | Twitter | Instagram | Spotify | Apple Music
Listen to "NOW" and other Trend & Chaos picks on our Spotify Discover Playlist.
You May Also Like
___________________