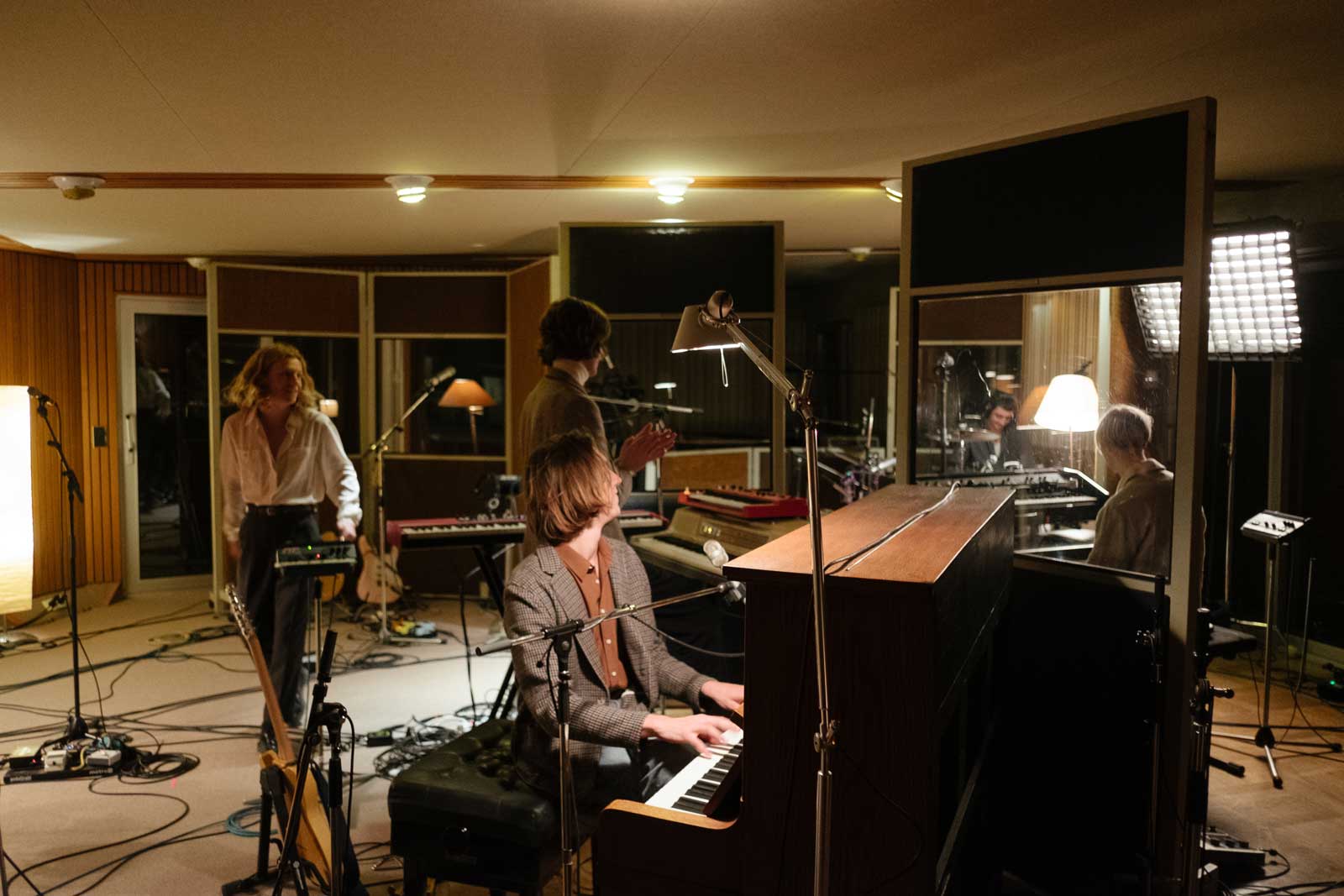 JEAN RACLET
Parcels Release All Analog Live Studio Album
Australian-born, Berlin-based Parcels have released an in-studio live album, Live Vol. 1, and it's outstanding. The entire performance is an uninterrupted performance that was recorded to analog tape and mixed on a hardware console at Hansa Studios in Berlin.
Parcels are made up of a group of outstanding multi-instrumentalists that move in and out of genres with dexterity and a deep level of musicality. Disco and Jazz-Funk grooves flow with interesting melodic movement, played by bad-ass musicians and all captured live as they move through their set. The recording is just stellar and the analog warmth has us rethinking our digital rigs.
"For us two years ago, this idea was the perfect bookend to the debut album. A lush 24 track tape recording of all the album songs being performed in a classic studio," explains Parcels. "Surprisingly it still feels like a good idea now, which never really happens unless it's the right thing to do."
The video's director, Carmen Crommelin, said: "The magic of Parcels needs no added narrative if you're lucky enough to witness them in creation. I wanted the camera to be both passive and intimate, so you could politely observe from a distance and walk through the room like a friend."
Live Vol. 1 is out now and will be available on a Collector's Edition Double Black Vinyl on June 19, 2020 with preorder available at https://lnk.to/parcelslive via Kitsuné Musique / Because Music. 
Follow Parcels: Website | Facebook | Twitter | Instagram | Spotify
Listen to "Overnight" and other Trend & Chaos picks on our Spotify Discover Playlist.
You May Also Like
___________________