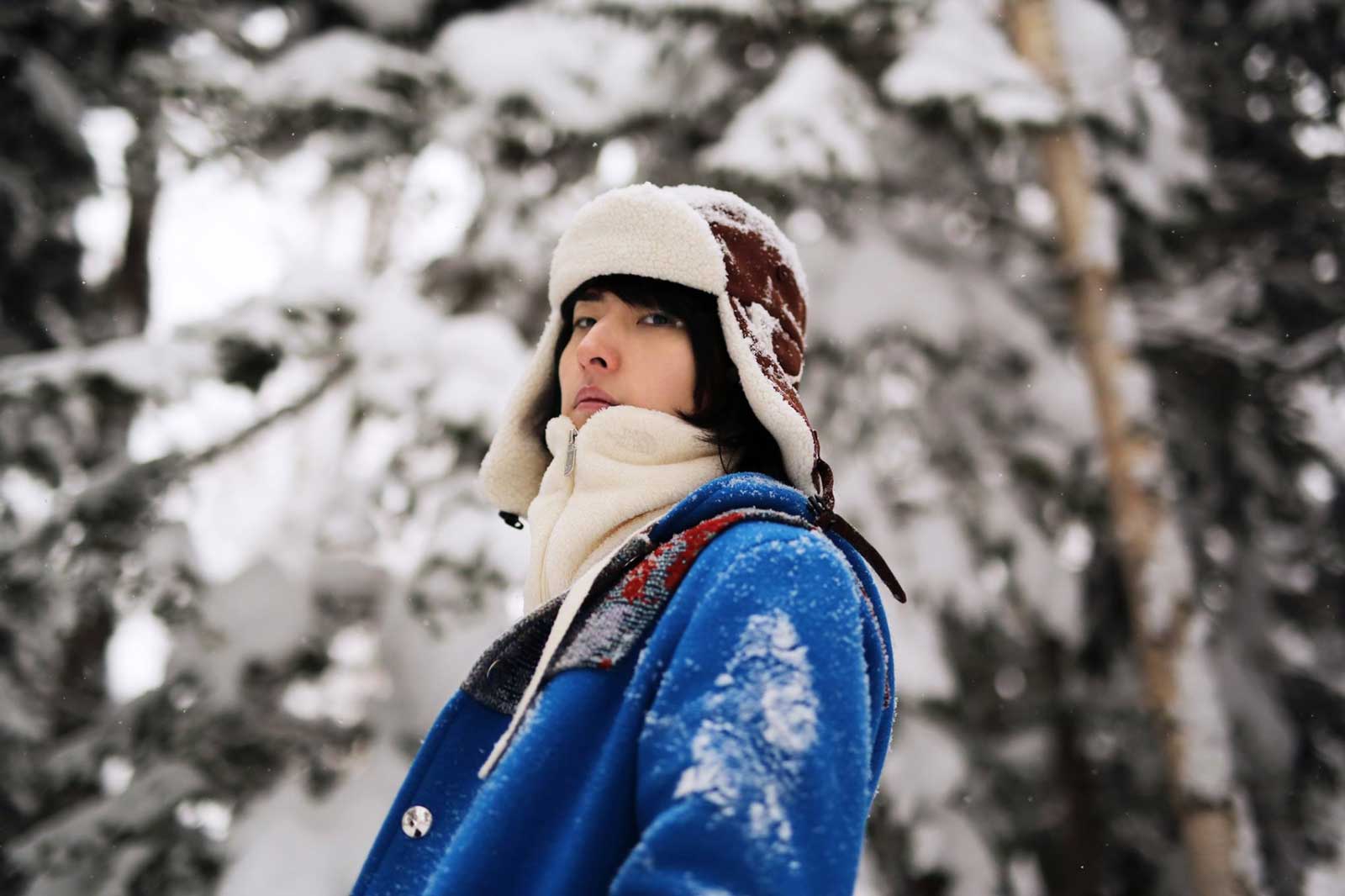 Vickeblanka Shares "Black Clover" Anime Theme Song, "Black Catcher"
This post is also available in:

日本語 (Japanese)
"Black Catcher", the new single by Japanese singer-songwriter Vickeblanka, is featured as the theme song for season 10 of the popular "Black Clover" anime series. "Black Catcher" is an incredibly melodic, high energy anthem that shows what a multi-talented artist Vickeblanka is.
Vickeblanka's music is quite unique in the Japanese music scene. While his spirit and themes are inherently Japanese, his sonic palette draws from many other places. There is a certain swing to his arrangements that just groove in a way that you don't hear in most Japanese modern pop music. It is immediately apparent listening to Vickeblanka's music that his frame of reference comes from the iconic music of the 70s and 80s. While you can hear bits and pieces of stylistic inspiration in his music, he has developed a personal style that sets him apart from other popular Japanese artists.
I got the chance to ask Vickeblanka a few questions about his influences, approaches to recording, his thoughts on the Japanese music scene and even got some tips for young up and coming musicians.
Your songs are very musically adventurous, often combining different stylistic elements and filled with all kinds of twists and turns. How did your unique style of songwriting develop? What music did you grow up listening to?
Under the influence of my mother, I grew up listening to lots of foreign music like ABBA, CARPENTERS, BAY CITY ROLLERS, QUEEN, MICHAEL JACKSON. All that music and, indirectly, the older music that those artists listened to, have a place in my mind. While I compose, the content of the drawers in my mind pop out naturally.
The piano is such a big part of the Vickeblanka sound. Do you always start writing songs on the piano?
I always use the piano. It gives me a high degree of freedom and I can compose music with it naturally.
I hear a lot of creative production in your recordings, things like Freddie-Mercury-style vocal harmonies and beautiful string arrangements. Do you have all of this production worked out before you start recording, or do you use the studio as a creative tool to develop arrangements?
I like to work with what I come up with in the studio. Of course, I prepare the harmony and arrangement at home on my own beforehand, but I value the flash of ideas that come up during the recording process and I treat them as precious things.
Congratulations on your new song "Black Catcher" becoming the opening theme song for the anime series, Black Clover! Are you a fan of anime? If so, which ones are your favorites?
All the important lessons and things in life, I learned through anime. I have an enormous amount of anime favorites, such as Kimetsu no Yaiba, Durarara!!, Black Clover, Fruits Basket, Fist of the North Star, Chūka Ichiban!, etc.!!!!! Give all the anime music gigs to me!!!
What are your thoughts about the current music scene in Japan? What excites you most about what you are hearing from other Japanese artists?
Today's Japanese music is very boring because the inherited graceful expression of our language is present in the Japanese language but not in Japanese music. The ones that excite me are the ones of this same generation who, even in this era, have spun words with soul, such as MOROHA and DAI MATSUMOTO.
What advice can you give to young, aspiring musicians who are first starting out?
I have a couple of words of advice.
1. Be confident in your style.
2. Find the people that you can count on. If 10 people from the music industry come your way, 9 out of those 10 are not as talented as you. Find that one person that can help you shine.
I think Vickeblanka music would do very well internationally. Do you have any plans to tour in the USA or Europe?
To hear words about my international success makes me very happy. I'll be waiting for offers from any country in the world.
Thank you for taking the time for an interview with Trend & Chaos. We look forward to whatever you have coming up next and hope to see you play live soon!

Follow Vickeblanka: Website | Facebook | YouTube | Twitter | Spotify
Listen to Vickeblanka and other Trend & Chaos picks on our Spotify Discover Playlist.
Other recommended Vickeblanka videos: Black Rover | Lucky Ending | Walk
You May Also Like
___________________
This post is also available in:

日本語 (Japanese)