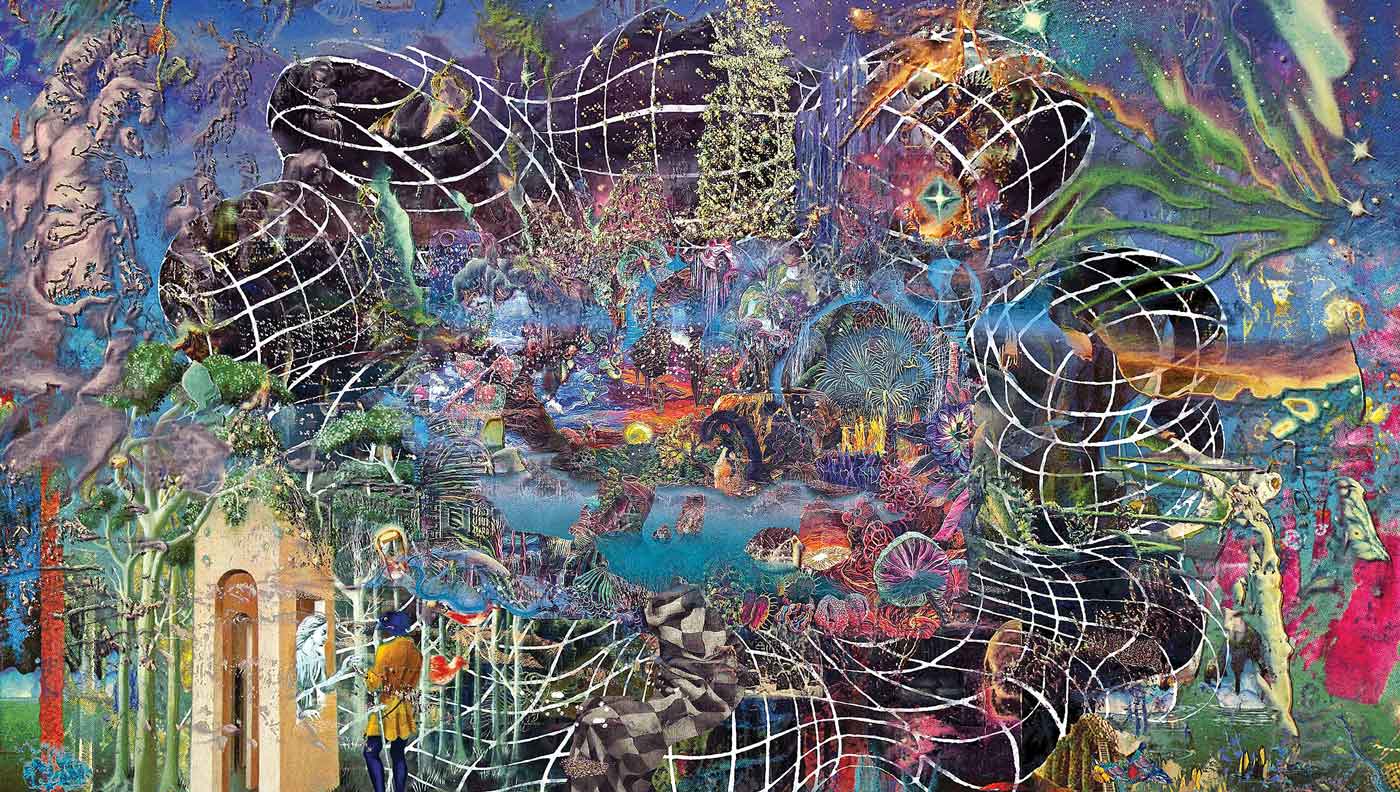 Enter The Psychedelic Universe Of Vinyl Williams
This post is also available in:

日本語 (Japanese)
Vinyl Williams, the art and music project from creator Lionel Williams, has released the Azure LP. More than just an album, Azure combines immersive artwork, music, and game technology into a truly psychedelic digital art installation.
For the artwork for Azure, Vinyl Williams created a collage of over 25 paintings from various artists which were then turned into a web application that lets your dive into the layers as you listen to the music. Creating these digital landscapes is nothing new to Vinyl Williams as he has created work for Tears For Fears, Unknown Mortal Orchestra, Spaceface, Morgan Delt, and others.
The song "Soft Soul" is definitely a standout track on Azure. A warm, dreamy bit of psychedelia that is set back in a wash of echoes and devoid of any sharp edges. There is groove here as well and the interplay between the bass and drums delivers just the right amount of energy.
On "Soft Soul", Vinyl Williams said:
"'Soft Soul' is a silky dream, meant to hint at the fleeting beauty of your own angle of perception, and reveal a way to acknowledge, embrace & infinitely work within your own illusory projections, to ultimately manifest them."
Follow Vinyl Williams: Website | Twitter | Facebook | Instagram | Bandcamp
Listen to "Soft Soul" and other Trend & Chaos picks on our Spotify Discover Playlist.
You May Also Like
___________________
This post is also available in:

日本語 (Japanese)