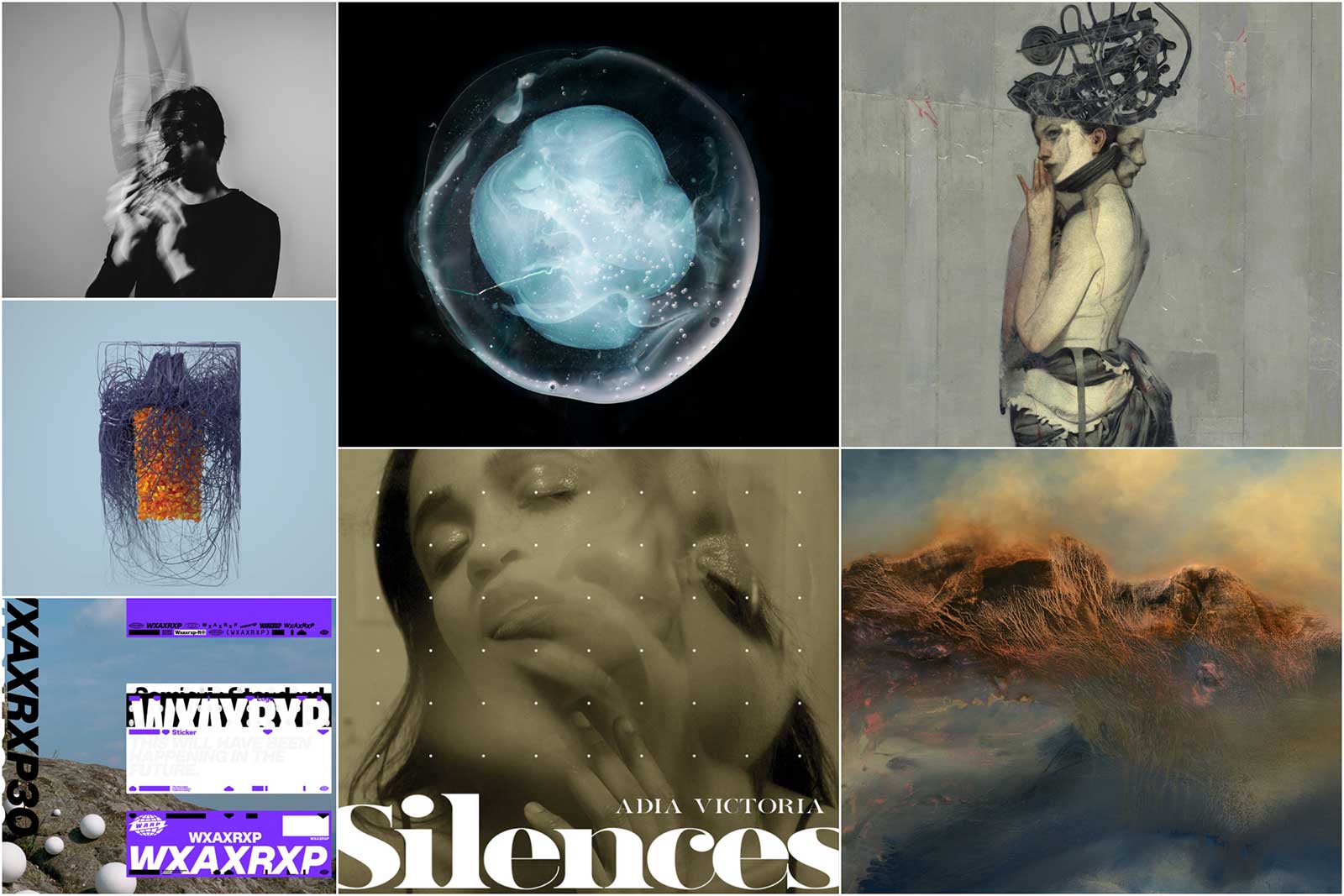 The 7 Best Music Package Designs Of 2019
This post is also available in:

日本語 (Japanese)
As streaming numbers increase and the demand for CDs has rapidly declined, there are many people who are concerned that we are losing an inherent part of the album creation process; beautiful album packaging. According to Hypebot, 24,000 tracks are uploaded to music streamers every 24 hours. That is a daunting number and artists need to take advantage of every opportunity they can to rise above and get noticed. Great music package designs have always been a creative tool that artists have used to express themselves visually while also trying to catch the eye of a future fan.
Vinyl has seen a resurgence of interest, mainly from people who have mourned the absence of a physical package that they can hold in their hands as they listen to their favorite band's new album. While some artists are content with only a JPG cover, there are still artists out there that are using design as a way to express themselves outside of the confines of the digital space. 
As 2019 comes to a close we are thrilled to have the award-winning designer, Sean Mosher-Smith, here to help us look back at some of his favorite music package designs of the year. Sean has worked with musicians worldwide developing album campaigns and packaging. Some of his clients include The Rolling Stones, Iggy Pop, 30 Seconds To Mars, Lenny Kravitz, Christina Aguilera, KT Tunstall, Tori Amos, ZZ Top, Courtney Love, Beastie Boys, Wu-Tang Clan, Joss Stone, Korn, Stone Sour and many more.
In future posts on Trend & Chaos, Sean will be showcasing album art, covers, classic covers, stories about design trends in music, industry struggles, challenges, and mostly, just some amazing art and design for music.
Here are Sean's picks for the best music package designs of 2019:
A Winged Victory for the Sullen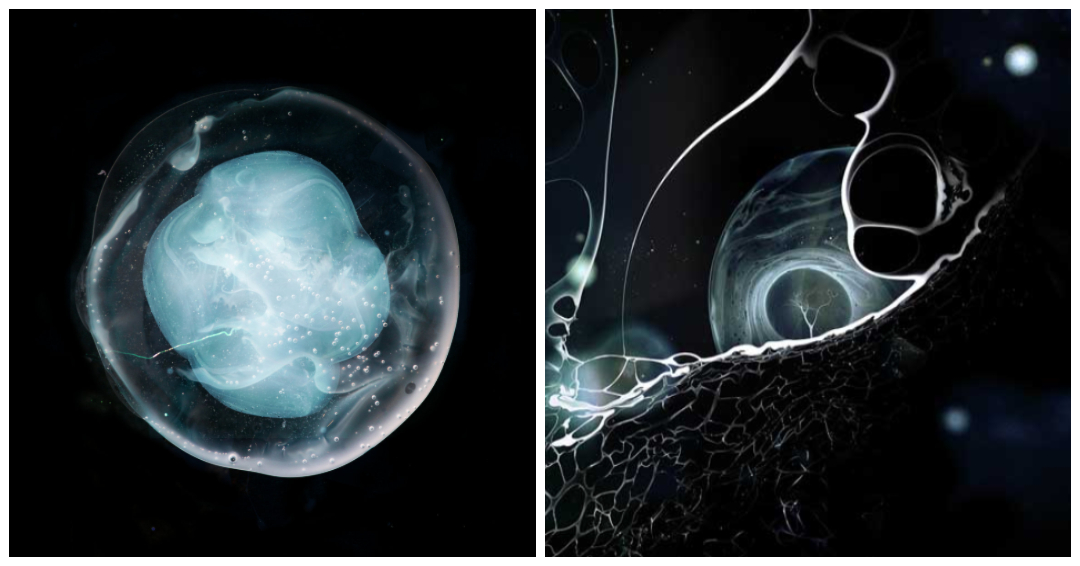 Artist: A Winged Victory for the Sullen
Album: "The Undivided Five"
Designer: Davy Evans
Label: Ninja Tune
The sparse simplicity of this release is what grabbed me. If you get a chance to see this record in its entirety it is a real treat. Evans uses a combination of macro-photography and digital techniques to create an almost cellular world. Since the music on the record itself is a series of long heavy metal drones, it is easy to get lost in the art while listening to the tracks.
"The overall visual concept was to build an unfamiliar world based solely on light, showing the descent into darkness with various photographic techniques." — Davy Evans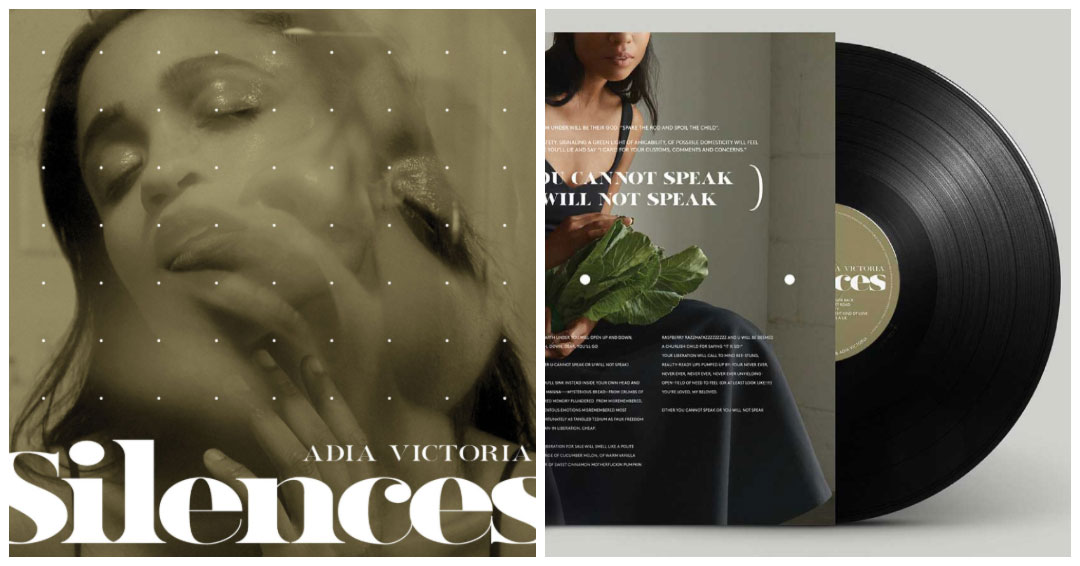 Artist: Adia Victoria
Album: Silences
Designer: Slang, Inc.
Label: Atlantic
The clean design, bold type, multi-layered imagery and interesting crops on the images made this a standout for me. Nice to see an artist allow the designer to take chances and not be so literal with the way imagery is used.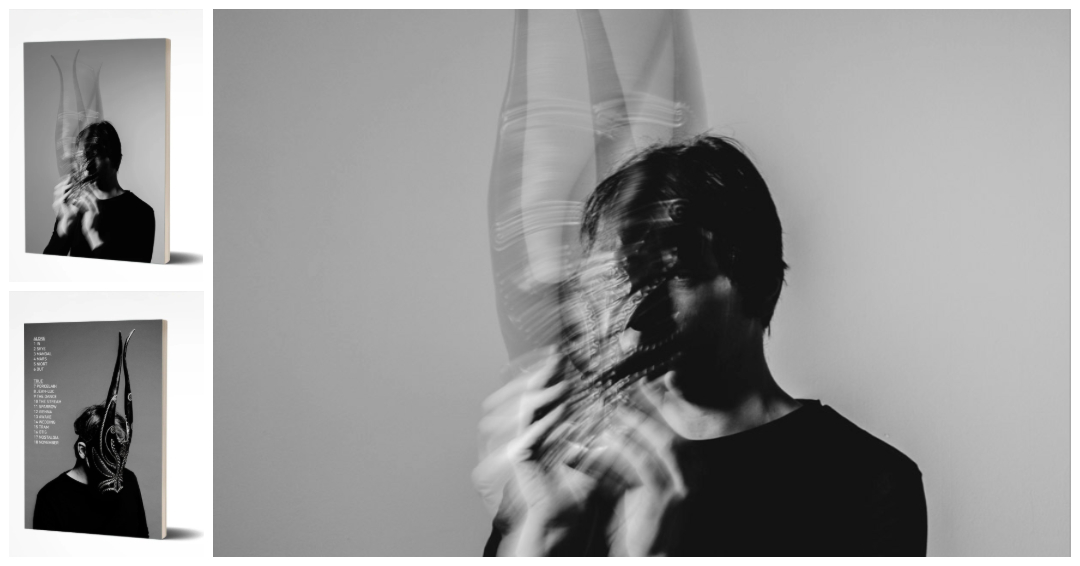 Artist: Lambert
Album: True
Label: Mercury KX
The Berlin-based composer creates minimalist music behind a mask. I love the movement and obscurity of the art, We are noticing a trend towards no titles, no doubt gaining acceptance since digital music subscription sites display an artist name next to the release. I am a big fan of typography and how it can become art in itself but sometimes an image can say more than the words.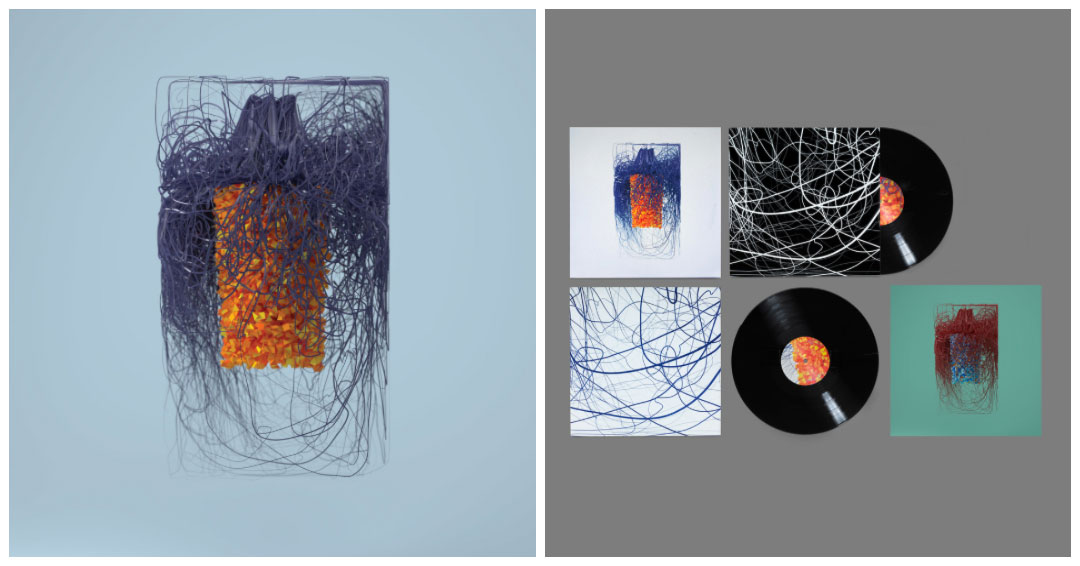 Artist: Plaid
Album: Polymer
Label: Warp Records
Warp Records describe Plaid's album Polymer on its website as "clashing themes of environment, synthetics, survival/mortality and humanity's (dis)connection."
I am drawn to the carry-through of the design concept throughout the packaging. Plaid have always experimented both with their sound and their approach to visually representing that sound. I like that with this release, they have kept it somewhat organic and a bit more free-form than some previous releases.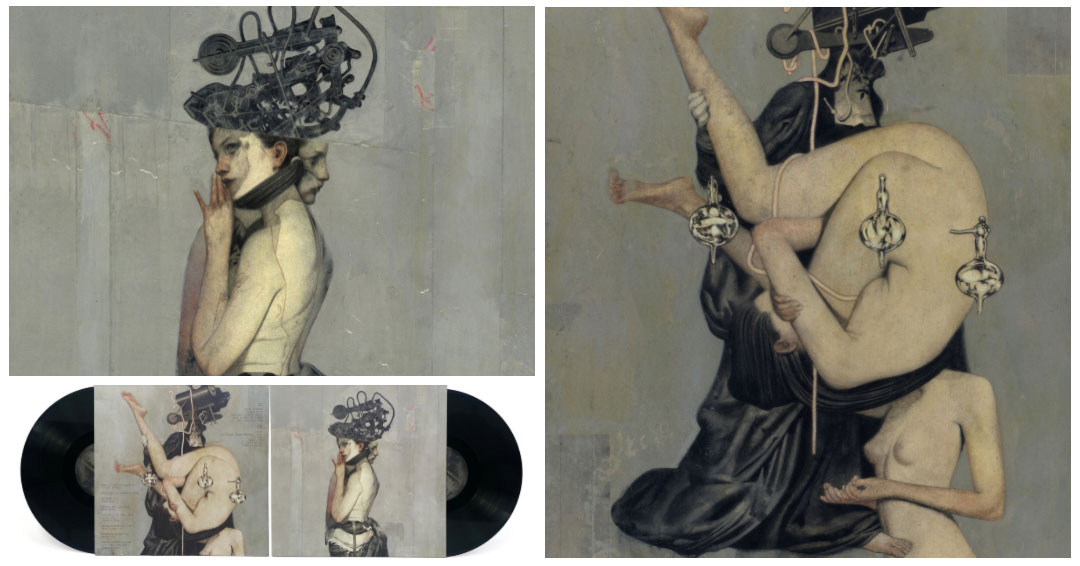 Artist: The Phonometrician
Album: Mnemosyne
Designer: João Ruas
Label: Lost Tribe Sound
Mnemosyne translates as the goddess of memory. Ruas' muted color scheme and mysterious imagery capture the sound and mood of the music perfectly.
"The incorporation of machine-like appendages also seemed to fit perfectly, with 'Mnemosyne' being about how memories might sound if such a direct translation was possible, the device on the woman's head in "Machinehat" reminded us of an early phonograph or the arm of a turntable, transmitting thoughts directly from the source." – Lost Tribe Sound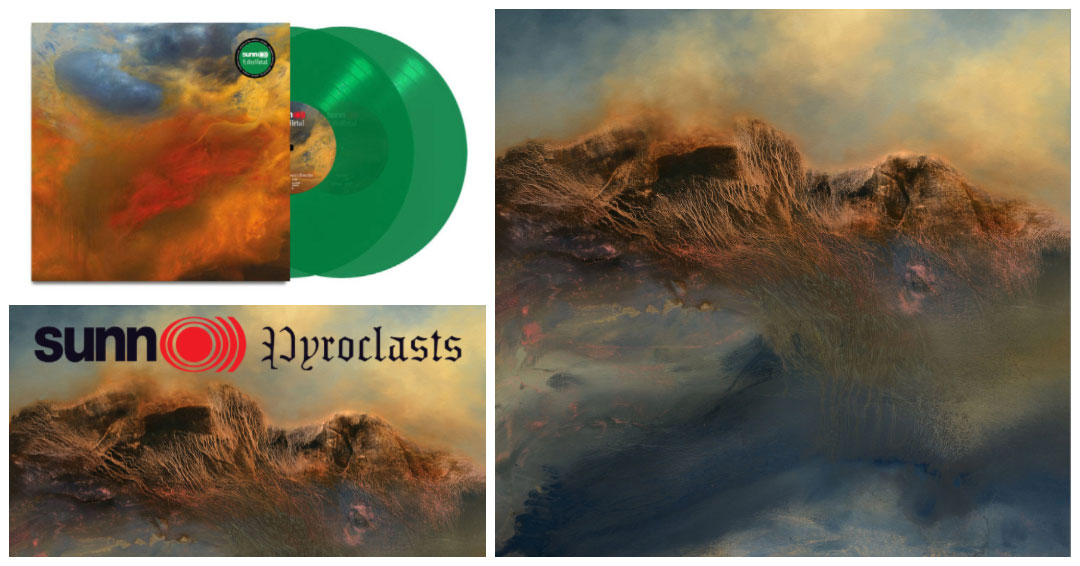 Artist: Sunn O)))
Album: Pyroclasts
Designer: Samantha Keely Smith
Label: Southern Lord Recordings
Samantha Keely Smith's painting is a wash of haze with sharp rays. The music on this (produced by Steve Albini) is a series of heavy metal drones. The band calls them "exercises" rather than songs. The art reminds me of early Cocteau Twins covers by Vaughan Oliver but that is where the similarities end.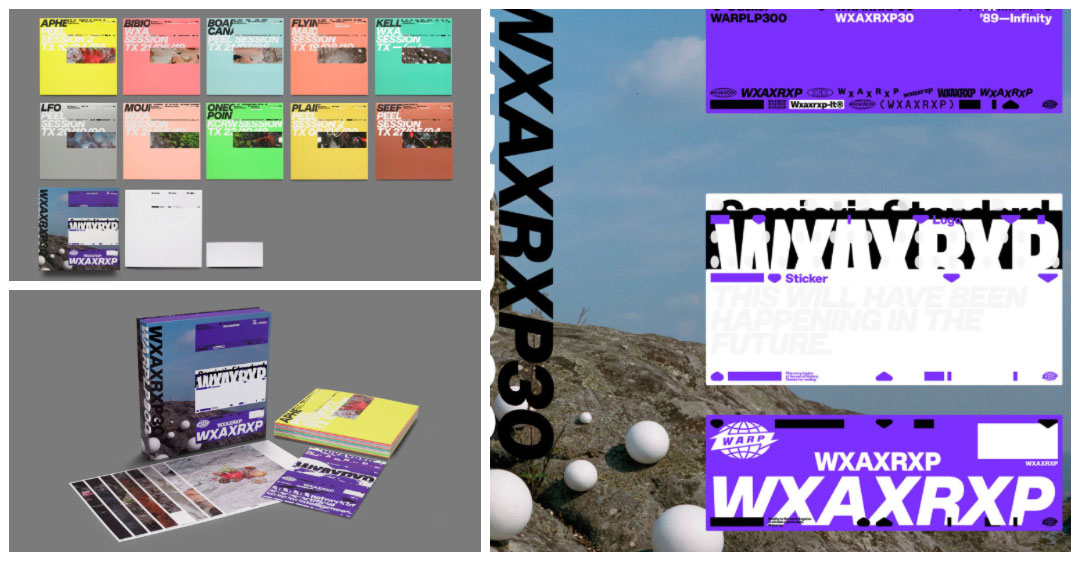 Artist: Various Artists
Album: WXAXRXP Box Set
Designer: Michael Oswell
Label: Warp Records
This might be cheating a little, this is a box set but it stands out to me and I really like the almost retro – 80s-90s, anti-design feel to the graphics. It brings to mind the work of Designers Republic, the design company started in the '80s by Ian Anderson responsible for designs for Pop Will Eat Itself, Autechre and Aphex Twin.
What were some of your favorite music package designs of 2019? Hit us up on Twitter to let us know.
Please get in touch if you would like to submit a design for review.
To see Sean Mosher-Smith's music package designs and other work you can follow him here: Website | Instagram
You May Also Like
___________________
This post is also available in:

日本語 (Japanese)