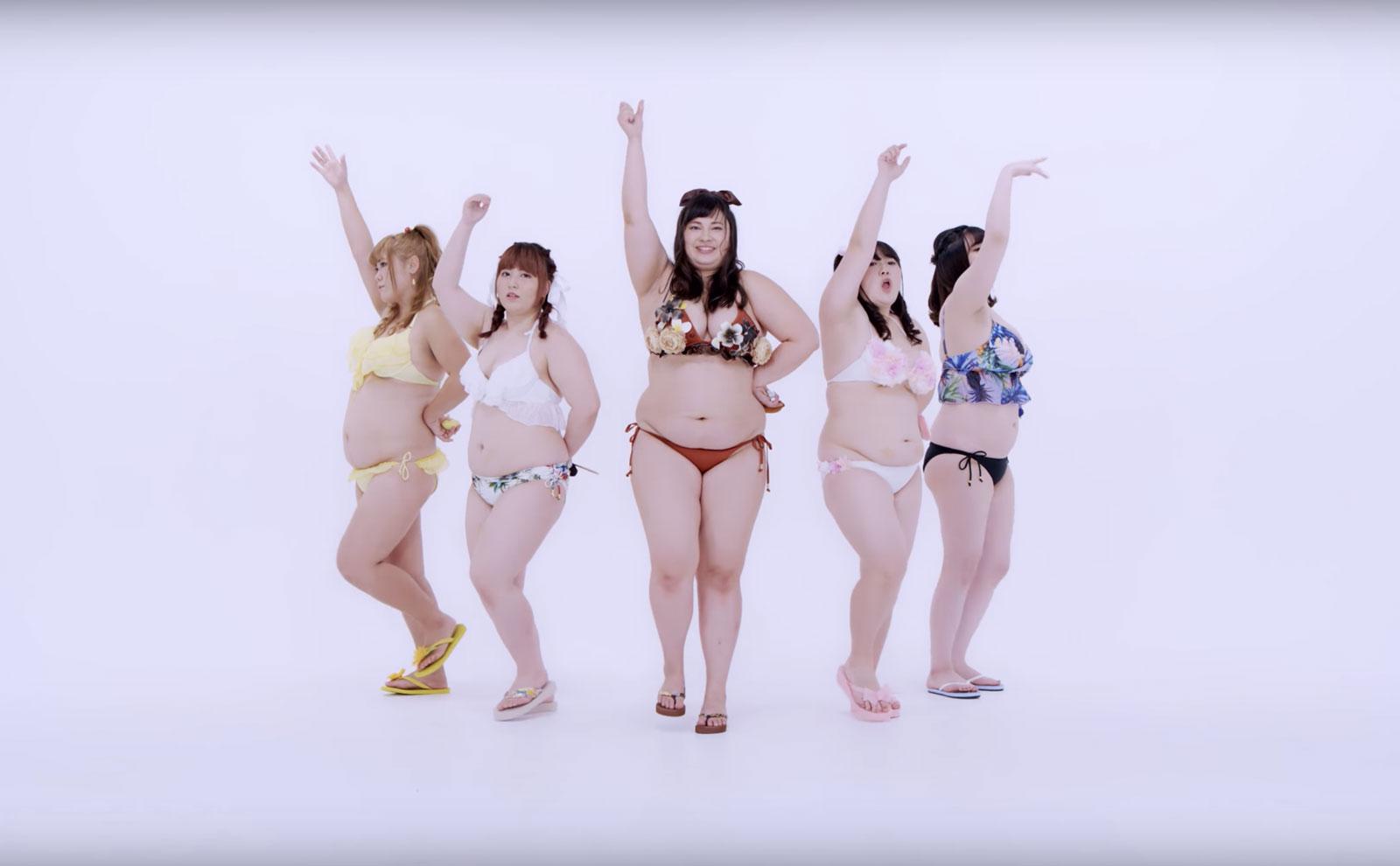 Big Angel, The Self Described "Fat Idol" J-Pop Girl Group
This post is also available in:

日本語 (Japanese)
There are so many great J-Pop girl groups out there with a range of musical styles and aesthetics, whether it be girls who rock or even girls that don't seem to be human at all. However, a common trend reveals itself; most of the girls tend to be of similar, slender sizes and body types. Body positivity is getting a lot of love nowadays, but it still has a long way to go. Luckily for us, J-Pop girl group Big Angel is here paving the way!
Check out their music video for "The Diet Has Begun – Let's Dance In Binkins" which shows them doing exactly just that!
Although not the first of its kind (take the fantastic yet sadly disbanded Pottya, for example), Big Angel takes their premise of being a fat idol group to another level. A self-professed "debu idol" or "fat idol" group, their concept is that they are angels from heaven who fell to earth after having grown heavy from eating too much. The members introduce themselves by not only their names but by their weight and what food item they are in charge of as well! In charge of Mayonaise we have 207 lb "Eripiyo" Eri Tada; in charge of ham and sausages, 172 lb "Ino-rin" Inori Hashimoto; and in charge of fried chicken, 242 lb "Mi-chan" Michiko Ohashi. Ex-members Haruka Arai and Ran Fujisaki were in charge of rice and grape sherbet respectively. Their YouTube channel is filled with videos of them eating, embracing the joy of food and defying stigma.
The group inspires the deepest feelings of love and gratitude from their fans, and it's easy to see why; Big Angel, in the loudest ways they can, show us what it means to love yourself and be beautiful. If you want a taste of the power Big Angel has in speaking to their fans, you can listen to leader Mi-Chan's inspiring interview with Asian Boss here about her origins, which includes her being pressured to lose weight by her modeling agency, the stress pushing her to eventually eat a lot, and her realization that being overweight doesn't have to be a shameful thing, but can, in fact, be abounding with positivity. "I purposefully call myself a 'debu idol,'" Mi-Chan says about the stigmatized Japanese word for "fat." "I want to change that word into something positive."
Check out their latest music video for "Come With Me~Let's Gobble Up The Earth~" below, an upbeat, feel-good song that features the girls in infectiously happy (and hungry!) spirits.
You May Also Like
___________________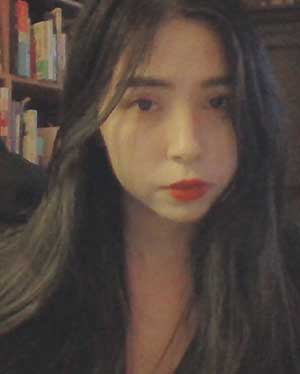 Ayu is a staff writer and editor for Trend & Chaos. She earned her Bachelor's degree in literature from The New School at age 20 and is now a graduate student in New York City working on her Masters in creative writing.  Follow her on Instagram.
This post is also available in:

日本語 (Japanese)