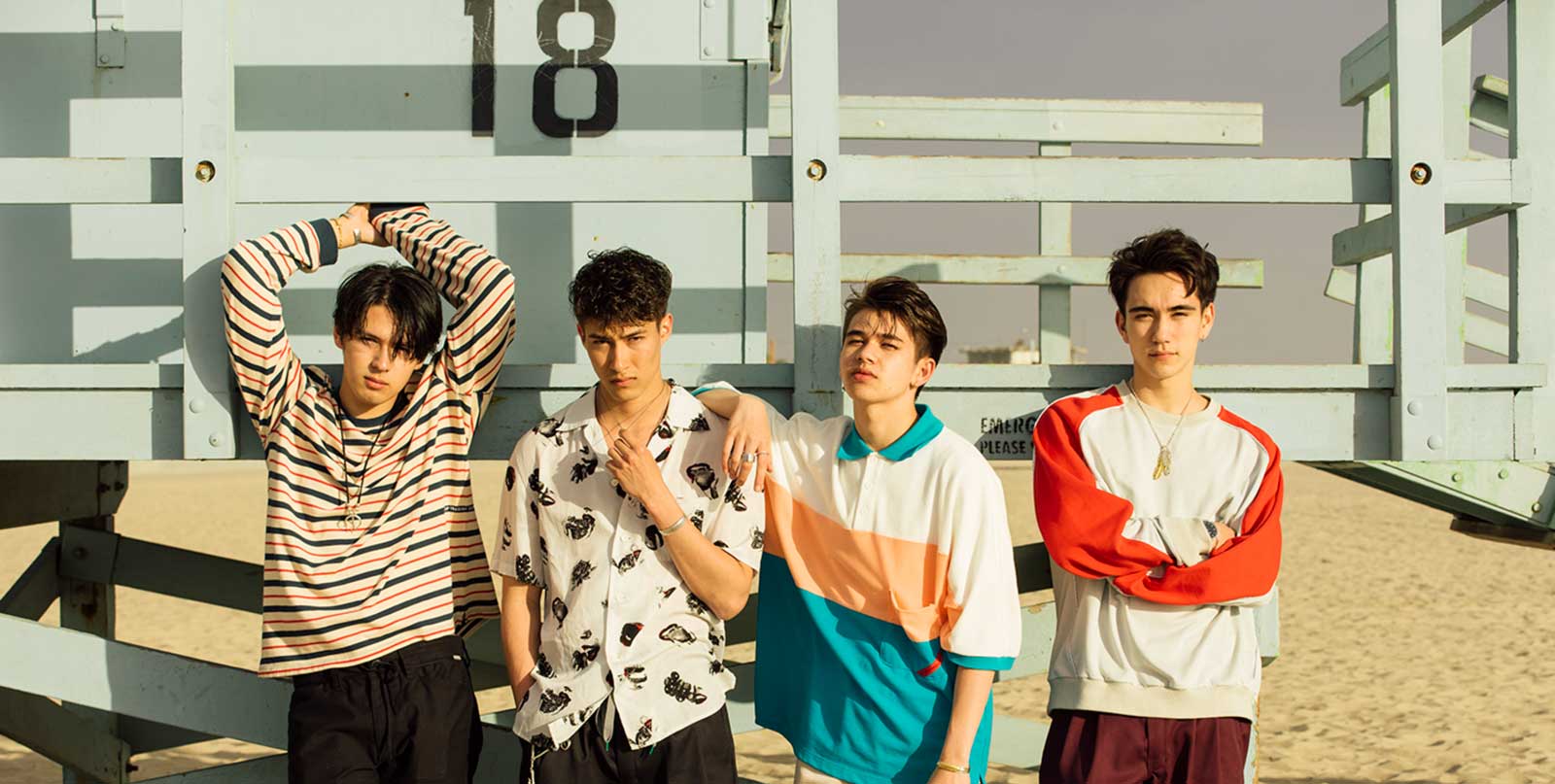 Introducing Japanese/American Boy Band – INTERSECTION
This post is also available in:

日本語 (Japanese)
INTERSECTION is a Japanese/American Boy Band that is based in Tokyo but has international roots. The four members, who come from disparate backgrounds, make music that showcases the exciting results that diversity under commonality can have. California-born William Aoyama moved to Japan at two years old and, in addition to being their main vocalist, is one of the group's songwriters. New Yorker Kazuma Mitchell moved to Japan at the age of eight and is an exclusive model for men magazine MEN'S NON-NO. The group's youngest, Caelan Moriarty, was born in Cuba and has since traveled all over the world, living in Virginia Beach, Spain, Hawaii, and Japan. Finally, eldest member and leader Mika Hashizume lived in Hawaii until he was sixteen.
Through their appearances at fashion events by Dior, Louis Vuitton, the 27th Tokyo Girls Collection, and Sapporo Collection 2019, INTERSECTION have blurred the lines between fashion and music and, in turn, are gaining a huge online following. 
INTERSECTION have released their newest song, "You're The Reason." The music video for the track shows the group members coming together in a touching scene of unity, and the song's lyrics get at the value human connection has on the self. While the song is mostly sung in Japanese, INTERSECTION will certainly start turning the heads of the thousands of International fans that are interested in Asian Pop Boy Bands like EXILE and BTS.
You May Also Like
___________________
This post is also available in:

日本語 (Japanese)