INTERSECTION Single "New Page" Featured In Black Clover Anime
This post is also available in:

日本語 (Japanese)
Tokyo-based boyband "INTERSECTION" first caught our attention with their ballad "You're The Reason" and the diverse, international backgrounds of its members. William Aoyama, Kazuma Mitchell, Caelan Moriarty, and Mika Hashizume all have their own unique connection to Japan and have come together through the power of music. Now they're back with some exciting news—their new song, "New Page", is featured as the ending theme for the popular anime series "Black Clover." 
True to their concept of united commonality, "New Page" delivers the inspirational message of new beginnings and moving onwards with strength. "As high as the oncoming wind is strong, we can fly, so just take my hand," they sing in Japanese. "To you who is alive today, tomorrow is waiting for you." With member Kazuma having started school at Harvard University, and with all the love Intersection has been getting from "Black Clover" fans, Intersection has continued to show us the opportunities to be found through international connections.
For the "Black Clover" fans, we recently interviewed Japanese artist, Vickeblanka, whose song "Black Catcher" is used as the opening theme for this great anime series. 
Listen to "New Page" in full on our Spotify Discover Playlist.
Follow INTERSECTION: Instagram | Facebook | Twitter | Website | Spotify 
You May Also Like
___________________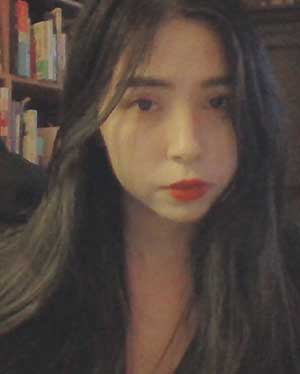 Ayu is a staff writer and editor for Trend & Chaos. She earned her Bachelor's degree in literature from The New School at age 20 and is now a graduate student in New York City working on her Masters in creative writing.  Follow her on Instagram.
This post is also available in:

日本語 (Japanese)