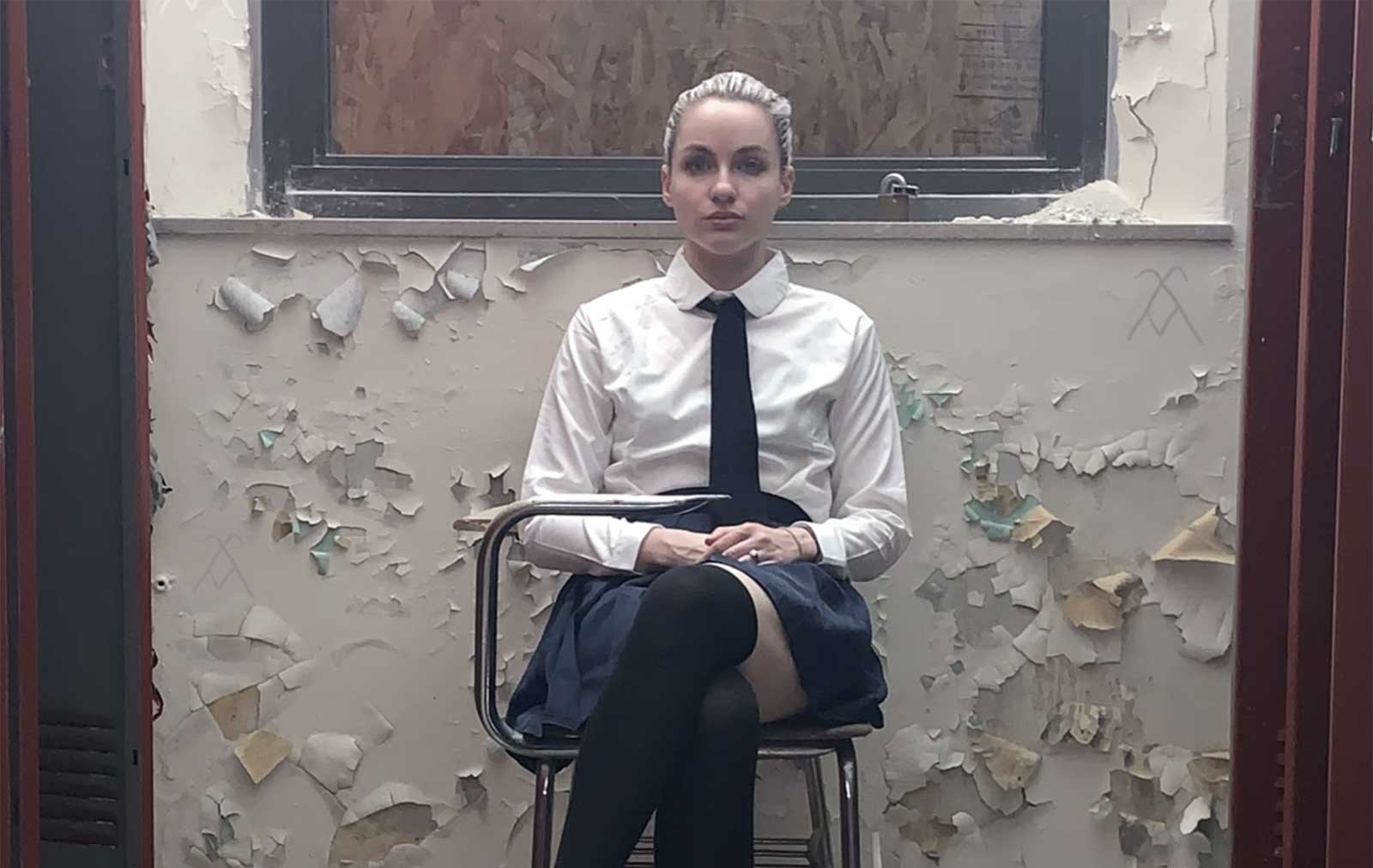 Funeral Pop Duo MXMS Share An Unsettling Yet Angelic New Single
This post is also available in:

日本語 (Japanese)
It's not often that we are stopped in our tracks for just a music genre itself. While there are many kinds of innovation within different groups of genres, rarely do we see the creation of an entirely new one. Which is why the emergence of a new genre called "Funeral Pop" lead by duo MXMS is so alluring.
The creators of this genre craft their haunting, and yet enchantingly enriching songs from the consciousness that mental illness and addiction can bring. Duo MXMS, which stands for "Me and My Shadow," is a self-produced group that manages to pull off a minimalist yet impactful style. Singer Ariel Levitan's engaging voice, and the talents of multi-instrumentalist Jeremy Dawson, come together in songs that feel heavy without weighing you down, that are dark while still showing you the light. This ability to create somber music that has a kind of celebratory beauty to it, as in the way of funerals, makes MXMS truly deserving of the title of their new genre.
Their previous songs like "I Revenge" have all the ethereal power of a church choir and of the gentleness in horror. "I've never hurt anyone, I know it's time, time," Ariel sings. "Father forgive me, I have sinned, I revenge, I revenge. Look what I did to my man, I gave in." In "Paris," a lovely and calm song that is almost sedative, Ariel sings; "Tell me something I don't know, raise your arms and part the sea. Teach me how to love myself, show my heart, the way to bleed." Their songs have touching, poetic lyrics that are either painful or moving—like a eulogy.
Their latest release, "What's My Name?" is out now and was originally released for Suicide Prevention Day. The eerily beautiful song is slow while leaving you on your toes, and gives you a feeling that stays long after the song has ended. The chorus line, "what's my name?" is sung with an almost mocking, sweet kind brutality that sends shivers down your spine every time. "You have a voice, God made you pretty. I have no choice, please stop hurting me," Ariel sings. "Teacher, why are you laughing at me, laughing at me again? I'll blow out my brains, anyone who calls me names." Such an honest look into the consequences actions can have on others, and the workings of suicidal manifestations itself, add to the song's authenticity. For such an unsettling, and yet angelic song, one has to listen to grasp its charm.
The newly released video was filmed, directed and edited by Cary Longchamps across the abandoned landscape of parts of Detroit Michigan.
MXMS's Funeral Pop traps (or entombs?) our interest, and we aren't complaining. And hurry; you don't want to be late to this funeral!
Follow MXMS: Website | Facebook | Twitter | Instagram | Spotify | YouTube
Listen to "What's My Name" and other Trend & Chaos picks on our Spotify Discover Playlist.
You May Also Like
___________________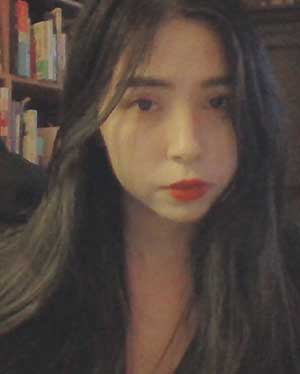 Ayu is a staff writer and editor for Trend & Chaos. She earned her Bachelor's degree in literature from The New School at age 20 and is now a graduate student in New York City working on her Masters in creative writing.  Follow her on Instagram.
This post is also available in:

日本語 (Japanese)