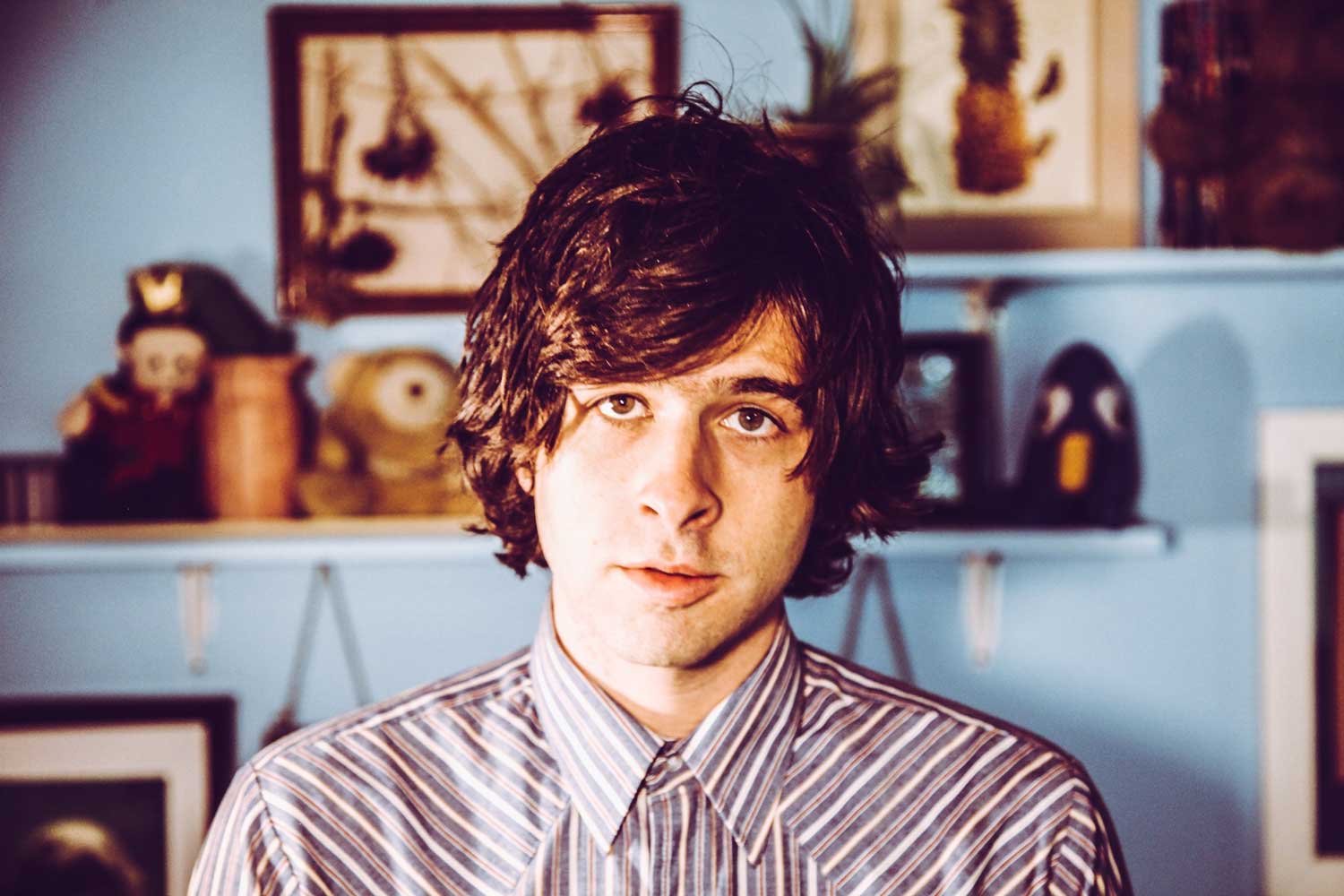 Henry Chadwick is "The President Of Make Believe"
This post is also available in:

日本語 (Japanese)
Henry Chadwick is a Santa Cruz, CA-based singer-songwriter, musician and producer. His music is an eclectic fusion of rock influences that spans decades. We sat down with Henry to get a snapshot of his recording process and also to discuss some of the challenges that indie artists can face.
You describe your music as "somewhere between indie, garage rock, psychedelia, and shimmery, sunshine-tinged power-pop" and we definitely hear that in your new song "Feel Better". What are some of your musical influences?
I have a lot of musical influences both old and new. I've always found myself drawn to old music from the '60s/'70s like The Beatles, The Kinks, The Beach Boys, T. Rex, Harry Nilsson as well as music from the '90s/'00s like Nirvana, Weezer, Elliott Smith, The Strokes, The Vines, Pixies, etc.. I'm also constantly inspired and impressed by new artists each year. The past year or two I've been really into Phoebe Bridgers, Mike Kroll, Courtney Barnett, Andy Shauf, Ezra Furman and many more. The list could go on and on, but I'll leave it there for now.
You recorded the new album partially in Santa Cruz and Brooklyn. Do you find the location of the recording affects the outcome? Were there certain east or west coast vibes that would come through?
That's a great question, I've thought about that a good amount actually. I think it does, but probably in more subtle ways for me. I remember when I was in recording at the studio out in Brooklyn, being inspired by the view out the window of all the cars and buildings, and the feeling of walking around in that unfamiliar and incredible city by myself. It's been said a million times, but I think New York really does have a distinct and powerful energy to it, and it definitely inspired and informed which instruments to grab and where to take the production.
On your previous album, Marlin Fisher, you played all of the instruments yourself. Can you tell us a bit about the thinking and process behind that? 
Sure! I played the bulk of the instruments mainly out of necessity on that one. When I'm writing a song, a lot of times I'm demoing it up and thinking about how it sounds as a full production, which was definitely the case on that. I think that I tend to hear production and layers as I'm writing songs, and rather explain what I am hearing, sometimes it's easier for me to record it myself and show rather than tell if that makes sense. 
Did you play all of the instruments on your new EP, "The President Of Make Believe"?
I played drums, the bulk of guitar, percussion and some bass and weird instruments. Mike Beck, the engineer played keys, Kyle Poppen and Austin Corona both played some lead guitar, Aidan Collins played bass on a couple of tunes, and Greg Camp from Smash Mouth among other projects played bass, percussion and actually helped finish writing "Awake".. Oh and Brian Sanders played a mean cello!… Credit where credit's due haha. I think that's everyone.
What are some of the biggest challenges you face as an indie musician?
With indie as a genre, I think it can be tough to find a home sometimes. I think that genre name can be a misleading one sometimes. If you're describing yourself as indie it could mean something totally different to different people. Sometimes people don't know what to make of it. You end up feeling like you need to use a combo of 3 or 4 genres… that might be a personal problem though haha. I think that's also what's cool about it though, it's sort of become a name for artists who's music falls between other genres which I think is a good thing.
Who's the "The President Of Make Believe"?
That's a lyric from the bridge in "Feel Better". When I was a little kid I thought I wanted to be president. I went to this small homeschool charter program in elementary school that didn't have a student body, but I really wanted to be class president, so I started a race just so I could be the 'President'… I don't mean to brag or anything…but I won… Yeah I was a strange kid… 
But anyways, I was thinking about that and thinking about how, as an adult, nothing could sound less fun than being the president. I think 'The President Of Make Believe' is the young idealistic child in all of us looking at life from a more simplistic and black and white perspective. I picked it for the album title because I thought that it was funny that I do creative work and have to make executive decisions on things that only exist in my head. So in a way, I still am The President Of Make Believe.
Thanks for taking the time for the interview!
Of course, thank you!
___________
Follow Henry Chadwick: Facebook | Instagram | Twitter | Spotify | YouTube
Listen to Henry Chadwick and other Trend & Chaos picks on our Spotify Discover Playlist.
You May Also Like
___________________
This post is also available in:

日本語 (Japanese)