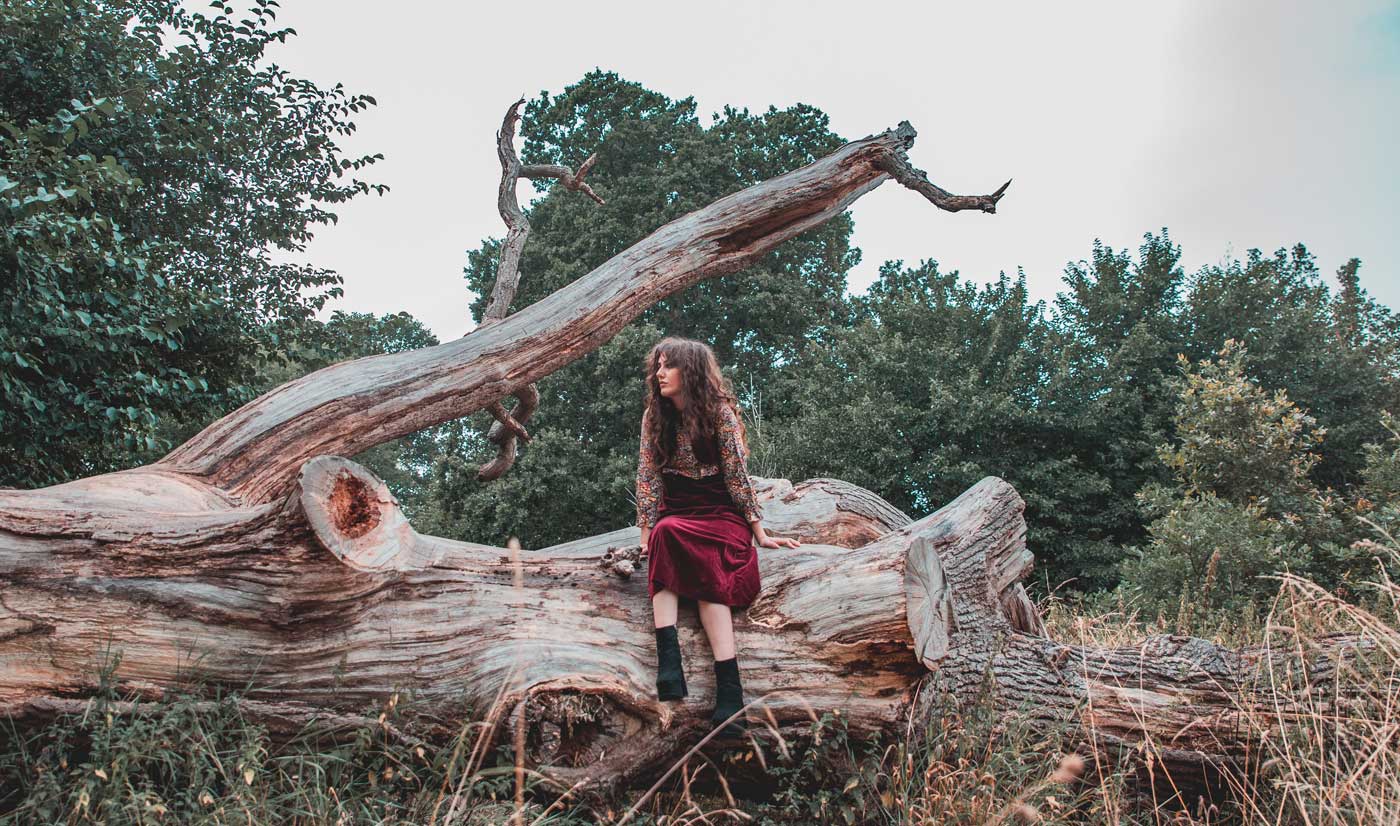 Holly Henderson Shares Baroque-Pop Single, "History Repeats"
This post is also available in:

日本語 (Japanese)
Amidst the quarantine and isolation, UK alternative artist, Holly Henderson has been doing whatever she can to keep moving forward and keep a direct connection with her fan base. From the small town of Maidstone she has been popping online with the occasional Livestream, releasing amazing cover songs on Instagram, and more importantly recording her poignant new single, "History Repeats".
As with many artists, recording music with other musicians during this time has been a challenge. When you take the human connection away from the recording process you lose the instantaneous feedback, eye contact, and comradery that makes recording such a unique art form. So with her band scattered about, each musician sent in their parts as they sculpted and crafted. 
About the recording Holly Henderson said:
"Contributing to the conversation is something the whole band felt deeply about, even if we couldn't physically protest, travel, even get in a studio together. The recording of the song very much mirrored that. I wrote the song, sent a rough demo out to everyone with some basic arrangements, and everyone wrote/recorded their own parts until it became something so much richer with our ideas combined together, and Luke's production gave it a home and a feeling that is entirely ours."
"History Repeats" takes us down a different path than her previously released work – "Monday Green". While not as polished and pristine as those songs, this new work strips away the veneer to reveal a very honest sound that really speaks to the times and resonates in a profound way. Holly describes this sound as "a floral Baroque-Pop celebration of solidarity and protest". We could not describe it any better. 
On the concept behind the song, Holly Henderson said:
"I'd been thinking about my role in the time of a revolution – how I could be productive in my own way as a pale skinned artist. As a songwriter, I know my place is best served in commentary, storytelling, and solidarity, hence History Repeats. Simplistically, it's just about what I see, what I'm learning, what scares me, and why I still have hope. I can't speak for anyone else, really, and I'm not trying to. But I'd like to think we're not coming very far in my lifetime after all' is something a lot of us have thought about in the last few months and years."
Holly and her band are donating all of the proceeds from "History Repeats" to the AAPF #SayHerName campaign. The campaign raises awareness of the stories of Black women and girls who have endured racist police violence and supports their families. 
Direct Donation Link: app.moonclerk.com/pay/7e2urlthlslb  
Other than YouTube, the track will not be available on streaming services. To purchase the song and support the #SayHerName campaign please visit HollyHenderson.com or Bandcamp. 
Follow Holly Henderson: Website • Instagram • Facebook • Youtube • Spotify
You May Also Like
___________________
This post is also available in:

日本語 (Japanese)