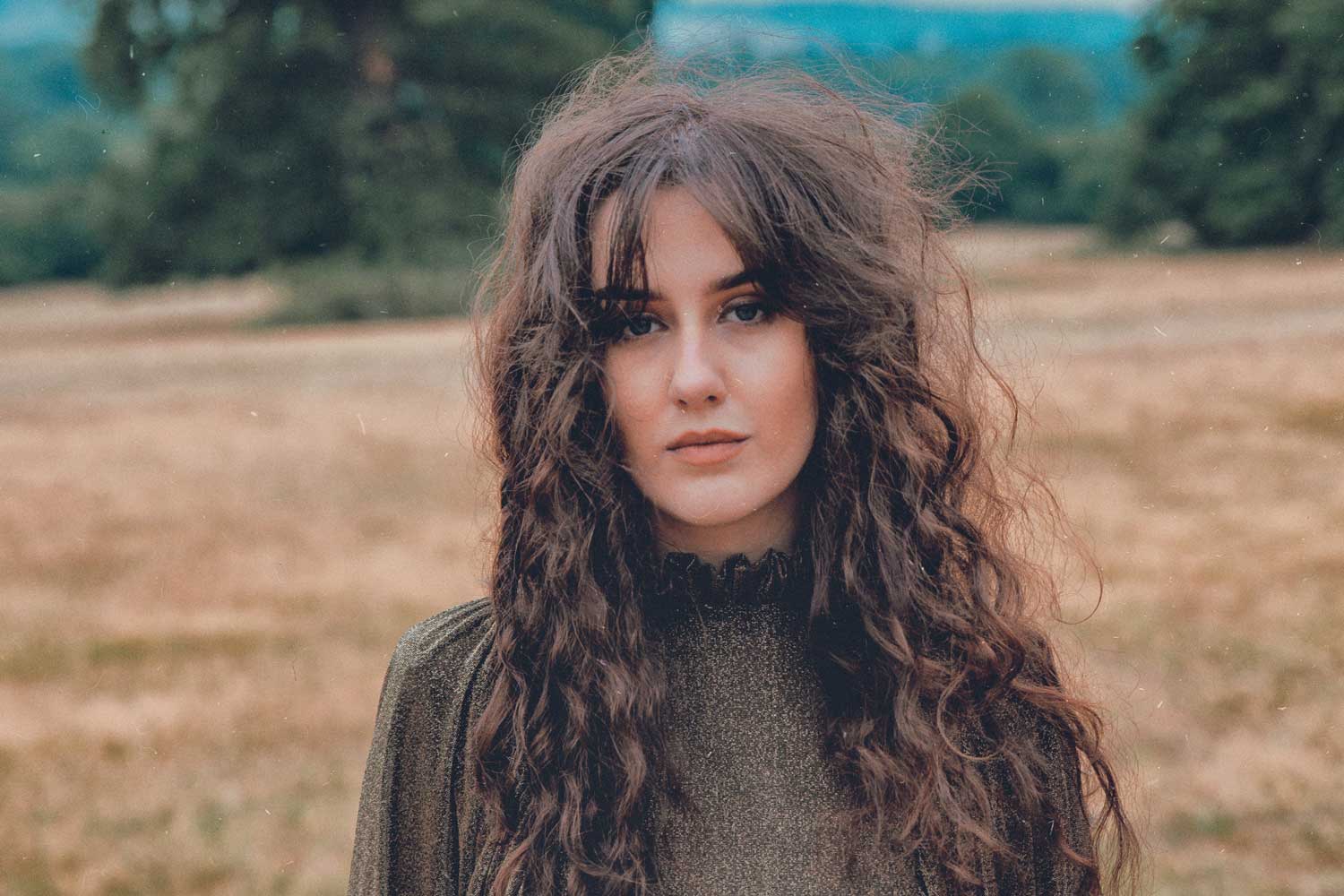 Photo by Jeanie Jean
Holly Henderson Shares "Old War New War" Featuring Pete Thorn
Back in 2019 when Holly Henderson debuted with her first full-length album, "Monday Green", we were completely entranced by the depth and musicality of her work. Her songwriting showed us an incredible young talent that had obviously spent countless hours of study from legends of the past and had a keen sense of what would connect with her generation. That album was produced by guitarist Pete Thorn, who took Holly's raw energy and young exuberance and crafted an outstanding debut.
Over the past 2 years, Holly has developed into quite the producer herself. She has been working with London production companies on TV & Film projects as well as writing and producing her own singles while waiting to finish up her second album. Holly's new single, "Old War New War" sees a bit of a role reversal in that Holly is sitting in the producer chair, and Pete Thorn is featured as a soloist. 
As with a lot of Holly Henderson's songs, this one is particularly hard to categorize. Baroque-pop, with prog tendencies, might give you an idea of what to expect. Holly's unique arrangement layers mellotron and modulating electric piano with guitars creating a textural bed of melodic bliss. The song builds and explodes into an absolutely blistering solo by Pete Thorn that shows why he considered one of the world's best. The track also features drummer Alex Marchisone and was mixed and mastered by Dennis Martin.
On "Old War New War" Holly Henderson said:
"I wrote Old War New War mostly out of frustration. The lyrics were written first, I was in Italy for a while during the Brexit referendum time, and I had a lot of time to think and write, so this started as half prose, half internal monologue. I was feeling mentally worn down by the cyclical nature of British politics, I've always been fascinated by the behaviours and decisions we repeat, regardless of the repercussions we've seen from them in the past, my fears regarding that, are the core of this song.
I decided to produce the song in lockdown, I was listening to a lot of Pink Floyd and Steven Wilson. I admire their balance of politics/high concept, translated through light prog storytelling. Neither are afraid of a climactic guitar solo to release some tension, and I'm not either. Plus, it felt right for this song. With all of that in mind, I was lucky enough to have the best people for the song willing to play as if it were a trio, I sang and played keys, guitars, bass, Pete Thorn's guitar solo is the cathartic, climactic moment in the middle, and Alex Marchisone on drums ties the whole story together."
"Old War New War" is OUT NOW on all platforms.
Listen to "Old War New War" and other Trend & Chaos picks on our Spotify Discover Playlist.
Follow Holly Henderson: Website • Instagram • Facebook • Youtube • Spotify
You May Also Like
___________________