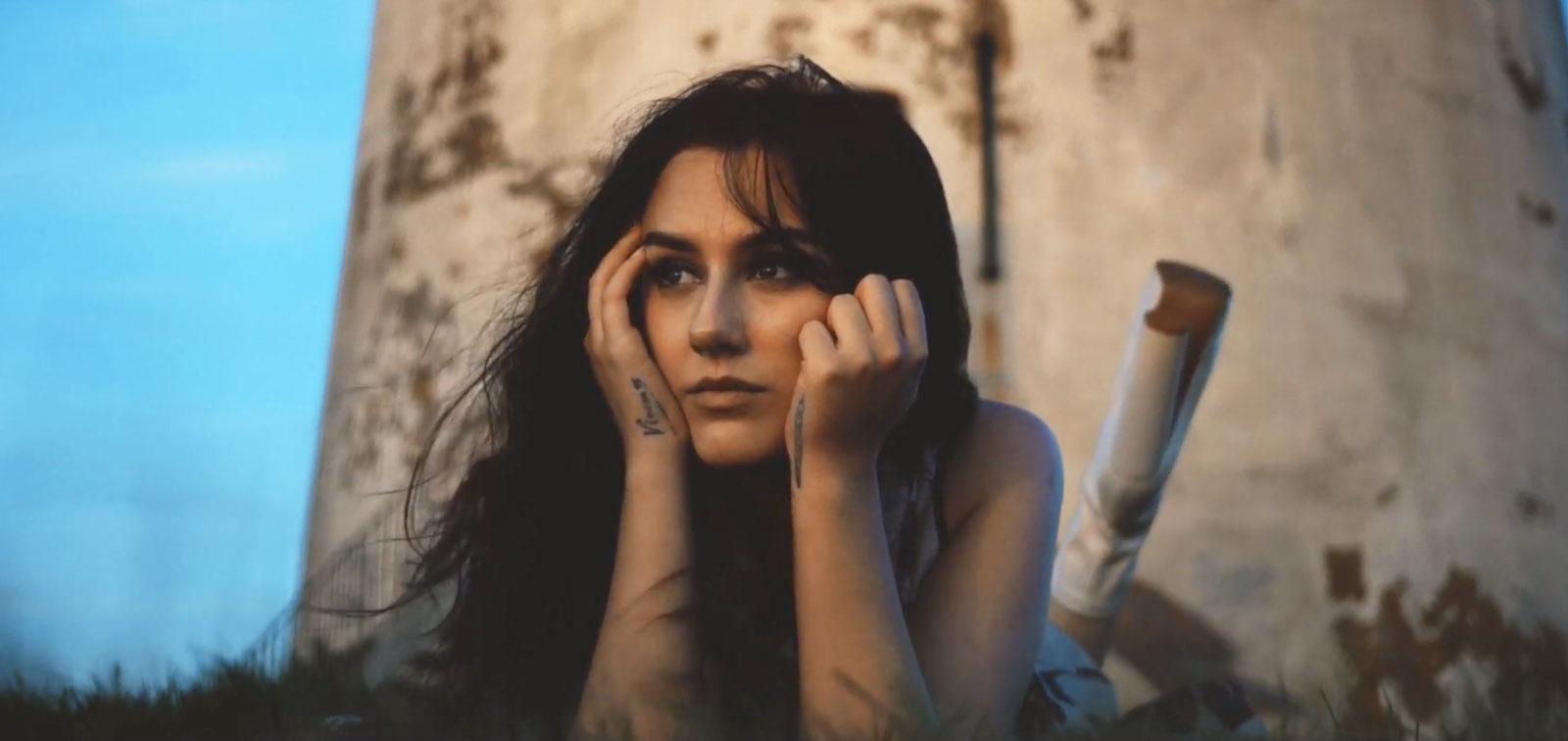 Holly Henderson Shares Video for Bowie Inspired "Pride Can Wait"
This post is also available in:

日本語 (Japanese)
Following up on her debut album "Monday Green", Holly Henderson has released a video for her second single "Pride Can Wait". The video follows Henderson through the coastal town of Dover, Kent with imagery matching the ethereal feeling of the song. Part of the video was filmed at the Sound Mirror in Abbot's Cliff, in which there is only a handful of left in the world.
Sonically, the track transports the listener into a rich soundscape, resonating with space driven tones and Henderson's silvery vocals. When writing "Pride Can Wait", Henderson drew inspiration from David Bowie's Blackstar, an album she found solace and hope in during a difficult time.
"'Pride Can Wait' is the most vulnerable I've been with a song so far. As a whole, the album has been very LA-centric. The album, album cover, Loneliness video was all LA. It was important for me to bring it home a bit with "Pride Can Wait", so the video is all filmed at home in England. It's in Kent, Dover, Folkestone. The references were things like Pink Floyd's "High Hopes" video, especially with the beautiful brutalist looking Sound Mirror (The same one in Syd Arthur's Sound Mirror album cover).
I really liked the space and its abstract nature. It is a vulnerable song for me, but I wanted things to still be open for interpretation. So the video focuses more on me telling my story than having a specific narrative." — Holly Henderson
Follow Holly Henderson: Website • Instagram • Facebook • Youtube • Spotify
"Monday Greene" – Stream, Buy, Listen, Support 
Listen to "Pride Can Wait" and other Trend & Chaos picks on our Spotify Discover Playlist.
You May Also Like
___________________
This post is also available in:

日本語 (Japanese)