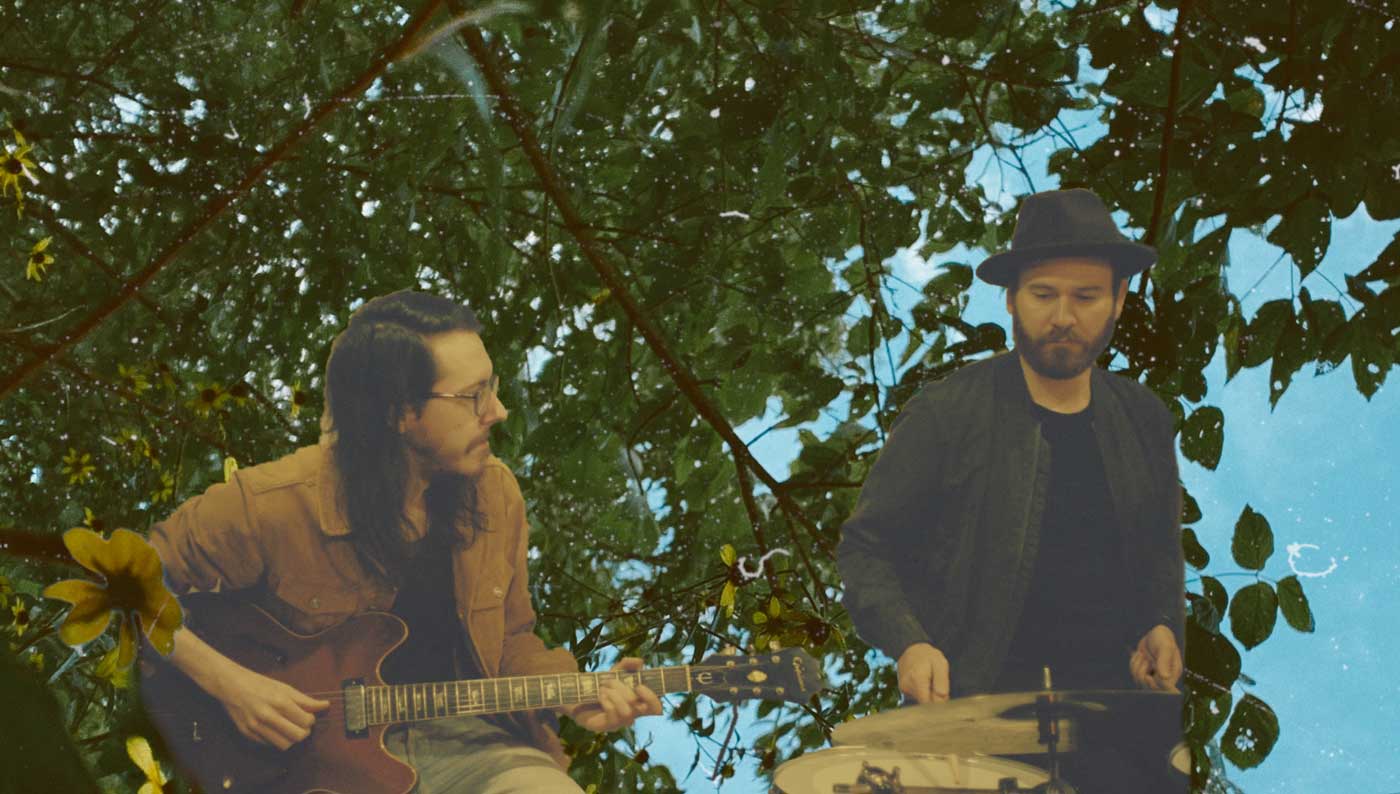 Interview: ØZWALD Talk Recording, Influences, and More
Back in December, we featured the band ØZWALD as they had just released their latest album, "For Polly Anna". The band has an amazing story as they are a side-project from the band Lifehouse, and I was fascinated by how Jason Wade and Steve Stout had taken their mutual love for 60s era rock and formed one of the most interesting bands that I have come across in recent months. 
The last track on the album, "10 PM at the Greyhound Station", might be their most endearing. The recording has a lo-fi magical quality that brings their voices to life. The song brings back images of Elliot Smith or Macca's ballad wizardry, but as they pay homage to the music they love, ØZWALD is uniquely original and inspiring. I got to sit down (virtually) with Jason and Steve for an interview where we discuss their influences, their recording process, and much more. After you check this out – be sure to dive into their albums – you won't be disappointed.
Personally, I think side projects are some of the most interesting gems of music culture. When you think of the Traveling Wilburys, Gorillaz, The Dead Weather, Tin Machine and so many others, it is just mind-blowing how much great music comes out of these endeavors. What are some of your favorite side projects?
Oh man well, the Traveling Wilburys is definitely up there for us – also there are so many artists who were in another band who ended up branching off and doing incredible things like Tyler Ramsey from Band of Horses, Carl Broemel from My Morning Jacket, also Kevin Morby used to play in the band Woods, as well as the band Hand Habits is the guitarist from Kevin's band.  It's a never-ending spider web of awesome music.  
What was it about the music that you're writing that made you decide to start ØZWALD as a side project instead of just using those songs for Lifehouse?
The biggest obvious difference is that we both sing versus just Jason sings the songs in Lifehouse.  We started 2 years ago when we had some off time from the road and just kind of stumbled into this batch of songs and sonics that we both were equally as interested in as we were the Lifehouse stuff but it was completely different and felt it deserved it's own band name/project.  
The ØZWALD sound is definitely influenced by a lot of 60s era rock and pop. Tell us a bit about what influences your sound and production style.
Definitely a lot of 60's stuff – obviously the Beatles but also Brian Wilson, the Monkees and Donovan.  That mixed with some 60s Motown and modern indie bands like Foxygen and Real Estate.  (Also can never forget Elliott Smith – our north star of tasty chord changes and melancholy melodies).  
Speaking of production – your records are masterfully crafted. Tell me about your writing and recording process. Don't be afraid to get geeky our readers love it!
That is extremely kind… we record everything ourselves – Jason and Steve and then our buddy Max Allyn mixes the records has been our process for the records.  We're super influenced by bands who self produce like Andy Shauf and Sam Evian – something about playing everything yourself always feels like you can try to push that envelope just a little further than having people come in and play on your song and be stuck with the performance even if it's a great one.  Some songs are written completely just on guitars first and then we start, some are started from just a simple drum part that we'll play and then loop and build the track first then come up with vocals and lyrics.  It really just depends but we have studios in both of our homes, one a more DIY project space and one a bit more robust gear-wise (UTA pres, Unfairchild, lots of Chandler stuff and old AKG mics).  Funny enough there are a few instruments we both have that are near identical including 60s Japanese stencil kit's that are basically the Ringo drums, 60s Rickenbacker 12 strings, silvertone guitars, Wurlitzers – it all makes it really easy to start an idea in either place and continue it together or separately whenever we're feeling inspired.  
This past year has been very difficult for so many bands. Have you mainly been focused on writing and recording?
Absolutely.  Sometimes we work M-F on original music, sometimes covers – we got one of our covers of the Beatles' 'All Together Now' in a national Adobe commercial that aired starting on the Thanksgiving Day Football game which was amazing.  As well as our solo projects and Lifehouse.  
What can fans of Lifehouse and ØZWALD look forward to in the coming months?
We're going to be putting out a lot of new music this year – we have our next ØZWALD record 'Young Suburban Minds' that will come out in June as well as another in December, we put out two a year and this will be year 3.  Some covers in between that as well as new music from Lifehouse, Jason Wade's solo songs and Steve Stout's solo songs – all on our little label ALLSWELL RECORDS that we started together.  Thanks so much for chatting with us!  
________________
Follow ØZWALD: Website | Facebook | Instagram | Twitter | Spotify
Listen to "10 pm at the Greyhound Station" and other Trend & Chaos picks on our Spotify Discover Playlist.
You May Also Like
___________________