Roan Martin Debuts With Indie-Pop Anthem: "In Time"
This post is also available in:

日本語 (Japanese)
We'd like to introduce you to our newest Trend & Chaos artist, Roan Martin!
Roan Martin's debut single "In Time" took shape at a desk underneath his loft bed, in a space so cramped it's impossible to stand up. Inside the four walls he shares with his sister, Roan is giving new meaning to bedroom-pop, through both his profound talents and his experience of the square-foot realities of Brooklyn living.
Analog synth pulses, echoing Fender Rhodes, and beautifully stacked vocal harmonies drive "In Time" through the poignant lyrics of teenage speculation on the NYC Subway. The track crosses over from the quiet moments of bedroom-pop as the track opens, and develops into an indie-pop anthem in the chorus.
On "In Time" Roan Martin said:
"As high-school came to an end, I began wondering how much of my New York teenage life is going to stay with me. One night my friends and I started talking about all the strange little things we'd start to miss, and the next day I knew I had to make a song that any kid going off to college could see themselves in."
Roan is an extremely well-rounded musician and producer, with a hands-on approach to all aspects of his music production and visuals; a notable characteristic for a 17-year-old artist. It's part of what's won him his ardent following and astonished the real-life crowds seeing him play at major new york venues like Rockwood Music Hall, Abrons Arts Center, and Symphony Space.
Raised on the new york DIY scene, Roan Martin represents a new breed of artist, fluent in the media language of the digital age but equipped with a keen and passionate eye for the firepower of Bowie and Elton John's genre-defying glam.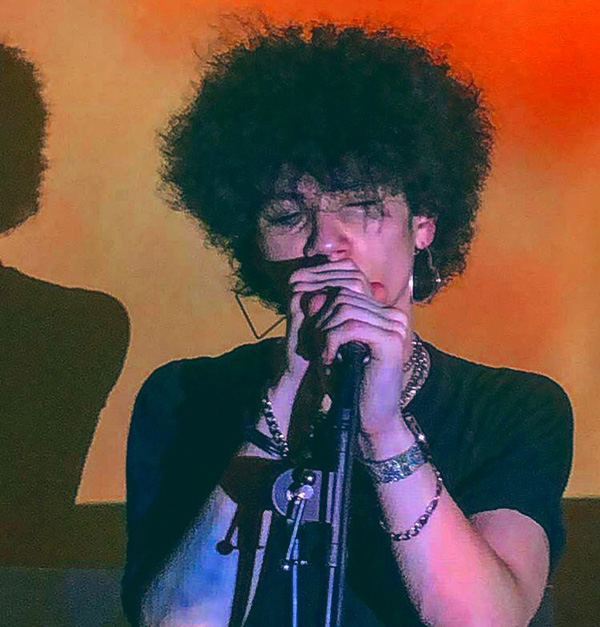 Roan is a largely self-taught musician whose lyrics crackle with real humor, wit, and joy. On "In Time", he mourns having "lost [his] earrings in the mosh pit" and, by way of "stand clear" sound bites, takes full advantage of the musical qualities of a subway ride on the F train.
Roan combines his astonishingly well-developed creative vision and technical prowess with an obvious love for his city and his art. it also doesn't hurt that, despite his lack of formal training, he's gifted with vocal power and range in the vein of personal icons like Freddie Mercury and Panic! At The Disco's Brendon Urie.
A full-length album is forthcoming, in time.
Follow Roan Martin: Bandcamp | Instagram | Spotify | Stream Everywhere
You May Also Like
___________________
This post is also available in:

日本語 (Japanese)