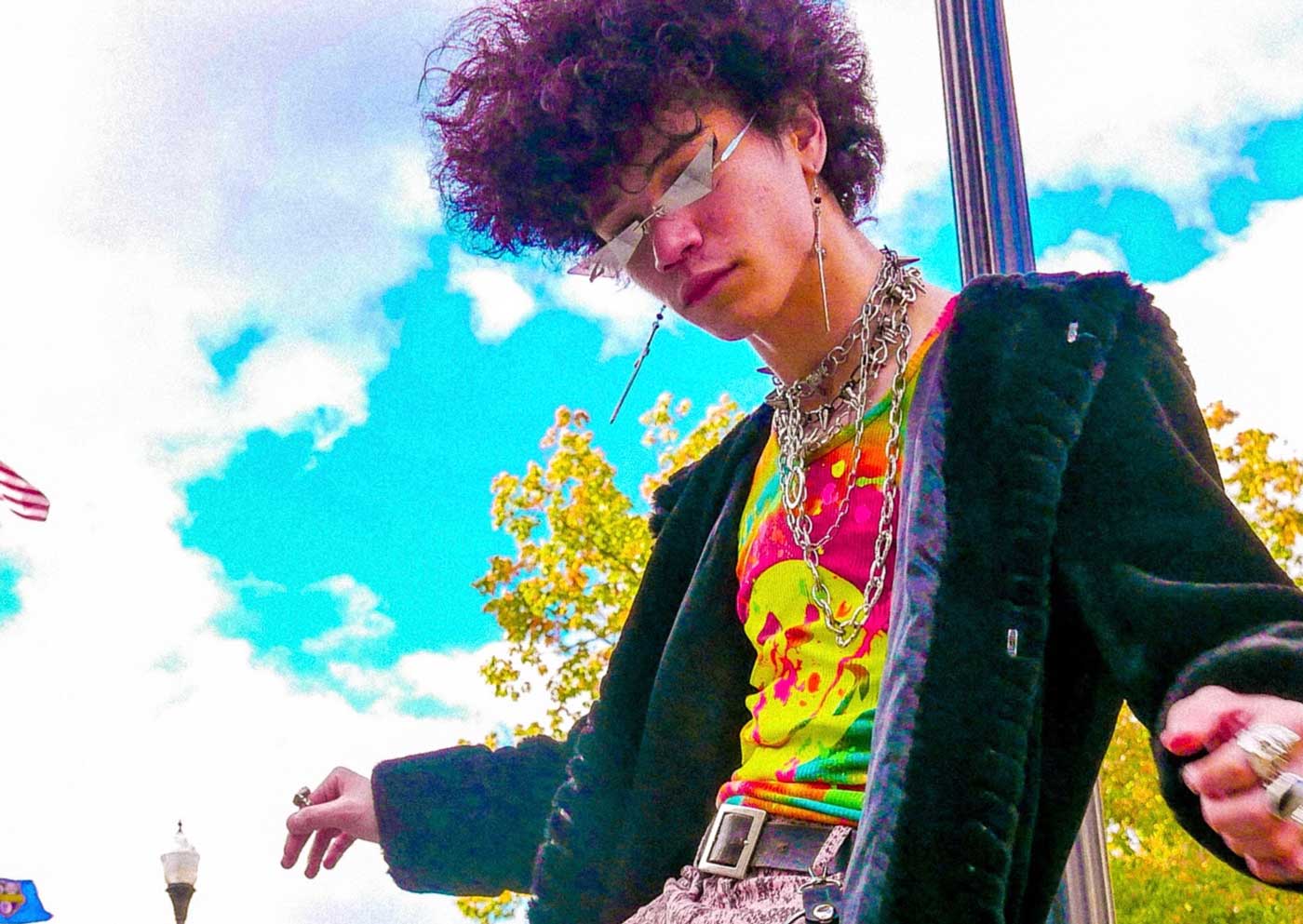 Roan Martin Underscores The 2020 College Experience With New EP
This post is also available in:

日本語 (Japanese)
In quarantine, Roan Martin became a TikTok sensation. Amassing millions of views and a dedicated fan base of over 100K followers, Roan had to adjust to much more than his new life indoors. With I Guess This Is My Life Now / Nevermind, We're Quarantined, a dual-sided single, he attempts to reconcile with his rapidly changing environment and establish a new sense of normal. Twice.
"I wrote "I Guess This Is My Life Now", the first track, after my first semester of college. It was supposed to be a sequel to In Time, which was all about leaving home. At the time, I assumed that would be the end of a two-song narrative."
"I Guess This Is My Life Now" is a heavy-hitting pop record driven by explosive drums, funky basslines, and powerful vocal performance. Roan's lyrics describe his transition towards a new chapter of his life, far from his home in Brooklyn. Although he admits "[missing his] dog and having bathrooms that have doors," Roan embraces the change with excitement and celebration. As he swore he'd be "heading for it all," success showed itself to him, though not in the way he had anticipated. The progress Roan had been making as a college student — writing music and code from the university libraries — soon came to screeching halt with the arrival of COVID-19. Packing his things, Roan moved his creative process back to Brooklyn, where he would spend months in isolation with his keyboard, microphone, and guitars.
"I mean, the narrative just fell apart. The first song wasn't relevant anymore, so I didn't have a choice really. I had to finish the story." 
From Roan's state-sanctioned loneliness came the second track, "Nevermind, We're Quarantined," a jazzy, triumphant display of his musical control. Following the conclusive meltdown at the end of the first track, Roan's delicate piano performance pulls the narrative into the present day. Accompanied by a lush orchestral arrangement, Roan sings in a crooning baritone register, similar to the likes of Chet Baker and Frank Sinatra. Throughout the verses, he reveals his disappointment and loneliness, but manages to remain positive with lines such as "But I'll hear you through the phone." However, as the song unfolds, cracks begin to form in Roan's optimism. Harsh realities begin to pile up as the song spirals into a rhapsodic climax, where powerful horns and gritty guitars expose his true pining for the past.
Follow Roan Martin: Bandcamp | Instagram | Spotify | Apple Music | TikTok  | Facebook | Patreon
Listen to "I Guess This Is My Life Now" and "Nevermind, We're Quarantined" on our Spotify Discover Playlist or stream on your favorite platform.
You May Also Like
___________________
This post is also available in:

日本語 (Japanese)